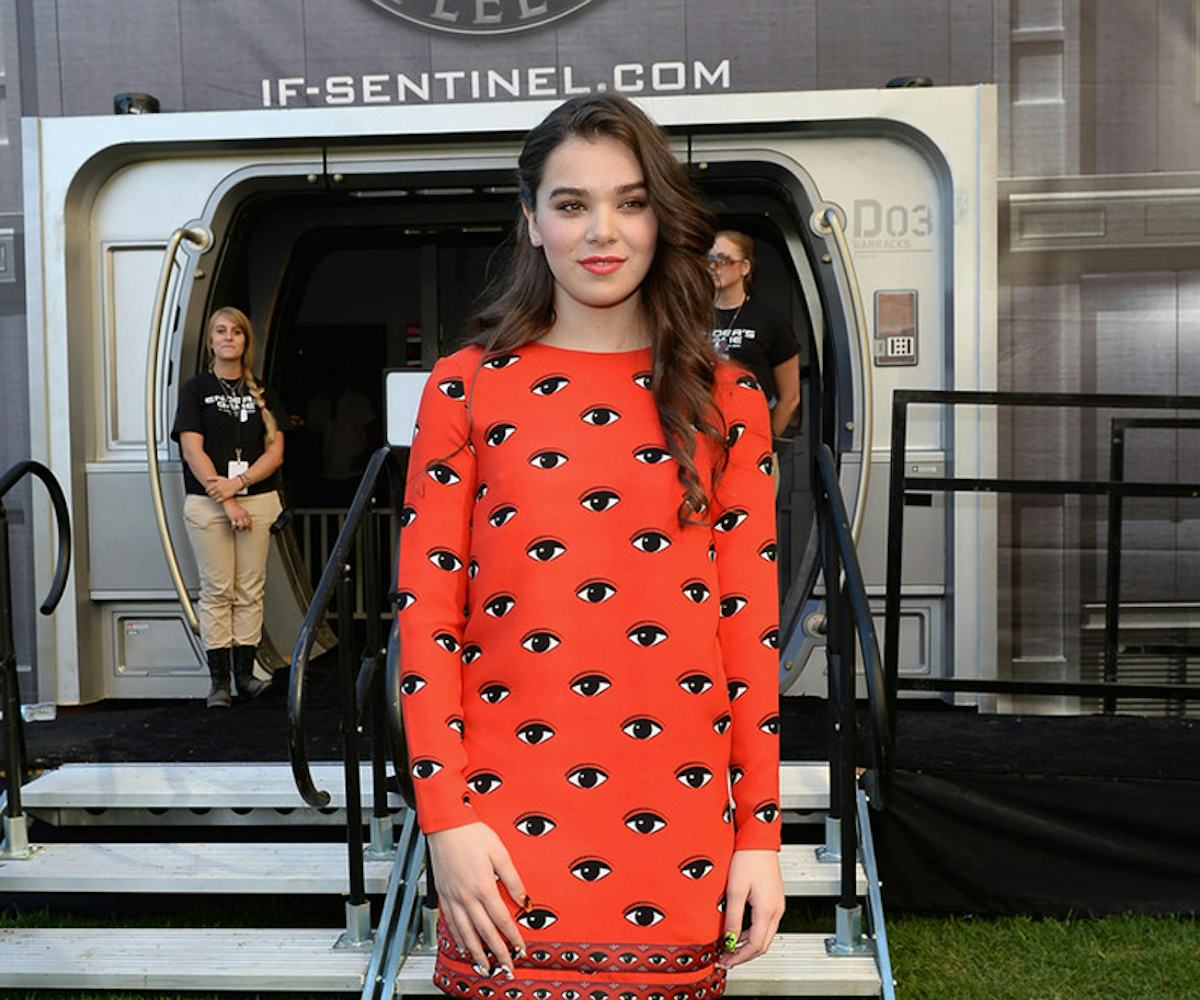 best dressed: hailee steinfeld
Dear Hailee Steinfeld,
Can we raid your closet? No seriously, can we? It doesn't matter whether or not she's old enough to drink yet; the Ender's Game star somehow manages to kill it on the red carpet time after time. For proof, look no further than this amazing eye print dress she sported to Comic Con yesterday.
The San Diego pop culture festival isn't normally the first place we'd look to find fresh-off-the-runway pieces (no offense, Comic Con!), but Hailee brought it big time in this fiery red Kenzo number. The minidress is from the label's fall 2013 collection, and Hailee paired it with black Casadei pumps with black netting. These might be two very grown-up pieces, but the actress kept it grounded with rosy cheeks, neon nail art, and a huge grin. Because somethinghas to remind us that she's still a teenager, after all…
MUST: Baublebar Evil Eye Pendant-$24
TRUST: Bebe Black Heels- $108