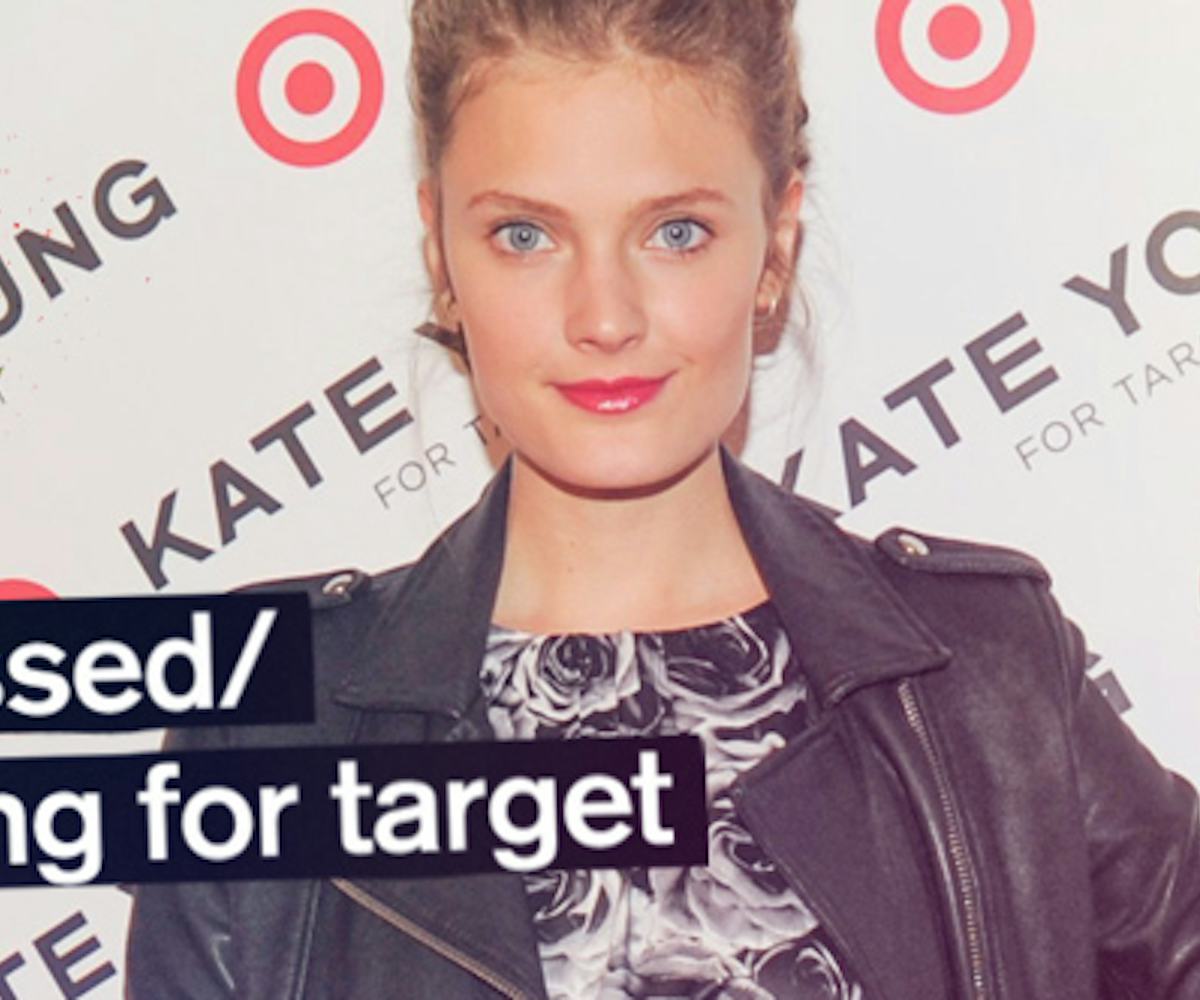 best dressed: kate young for target
who should be crowned queen at this prom-themed party?
It's no big secret that stylists can have as much--if not more--influence than the designers they're dressing people in. Look no further than Rachel Zoe for proof.
Or now, Kate Young. That's right: The woman who dresses cool girls like Michelle Williams is getting her own line at Target. The collection, featuring a range of party-ready dresses, jumpsuits, shoes, and accessories all under $100 (we'd describe it as hipster-girly red carpet-wear), doesn't hit stores until April 14, but it got a proper launch party last night. The theme was, rather appropriately, prom, with models arranged in pairs and after-school worthy snacks and drinks.
But it wasn't just the homecoming queen who showed up; many of Young's friends and clients were there to support her and the line. From Maggie Gyllenhaal to Kate Mara, Debby Ryan to Williams herself, it was a veritable who's-who of our favorite It Girls, many dressed in Kate Young for Target (notch, we know). Here are our favorites--click through the gallery and let us know whose look you're loving. And don't forget to pick up your own Kate Young pieces starting April 14 on Target.com!
Kate Mara
Constance Jablonski
Debby Ryan
Michelle Williams
Pamela Love
Maggie Gyllenhaal
Atlanta De Cadenet
Hailey Gates