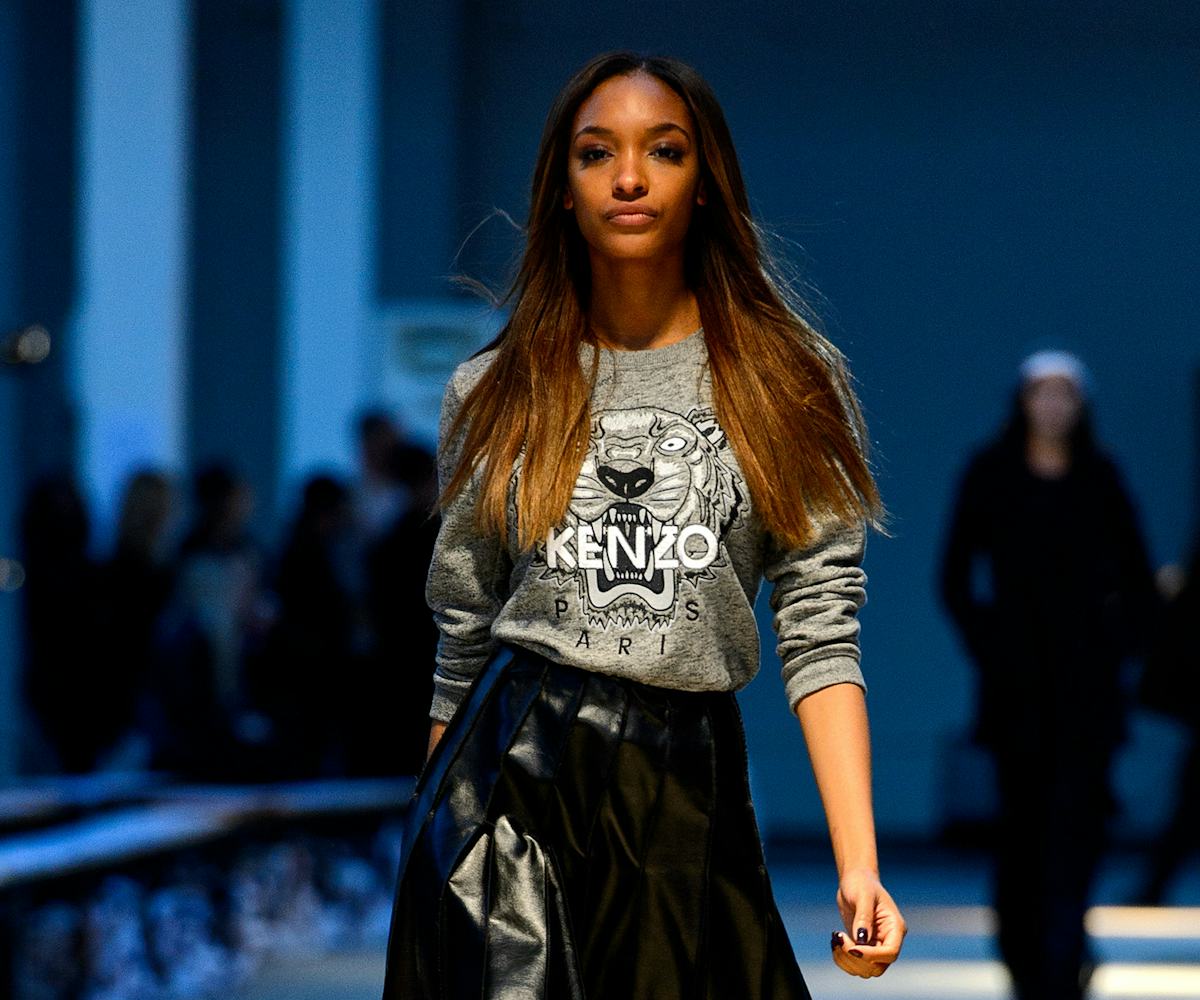 all photos by getty images
best dressed: february 2014
doesn't everyone want to dress like jourdan dunn?
As we transition from February to March, from winter to (what we hope is) spring, it's a good time to reassess everything in our closet. Do we really need those chunky oversized sweaters anymore? (Please, we hope not.)
So to get some inspiration for how to dress in March, we're looking at our favorite outfits from February. Our editors each picked their faves--tell us yours on Twitter and Facebook.
It's really easy to wear butterflies and have it look totally cheesy. However, Alexa Chung looks vintage, flawless, strong, and feminine all at once in this Valentino butterfly cape, which if you ask me, was made for the celeb and her shoes. -- JACKIE YAEGER, NEWSLETTER EDITOR
The word classy reminds me of Grace Kelly in opera gloves--i.e. an antiquated notion of elegance. But in 2014 I think the classiest you could look is like Ashley Madekwe at the Burberry fall '14 show. She has all the staples of an elegant ensemble (black dress, red lips, center-parted hair), but with all the cool accessories I wish I had (leather jacket, red purse, metallic sandals). -- STEFF YOTKA, ASSOCIATE WEB EDITOR
Leave it to someone as cool as Chloe Sevigny take a typically prim look--a below-the-knee embellished dress--and make it look downtown cool. Mostly thanks to her attitude, but also thanks to her awesome ankle boots.-- LIZA DARWIN, SENIOR WEB EDITOR
I'm generally a jeans and sweater kinda gal--wearing a skirt just seems... harder--especially in the winter. But this is an outfit I could get into. Jourdan looks both ladylike and badass, and because the spikes and leather are combined with a sweatshirt, she still looks all laid back casual and cool. -- LIZ RICCARDI, DIGITAL DESIGN DIRECTOR