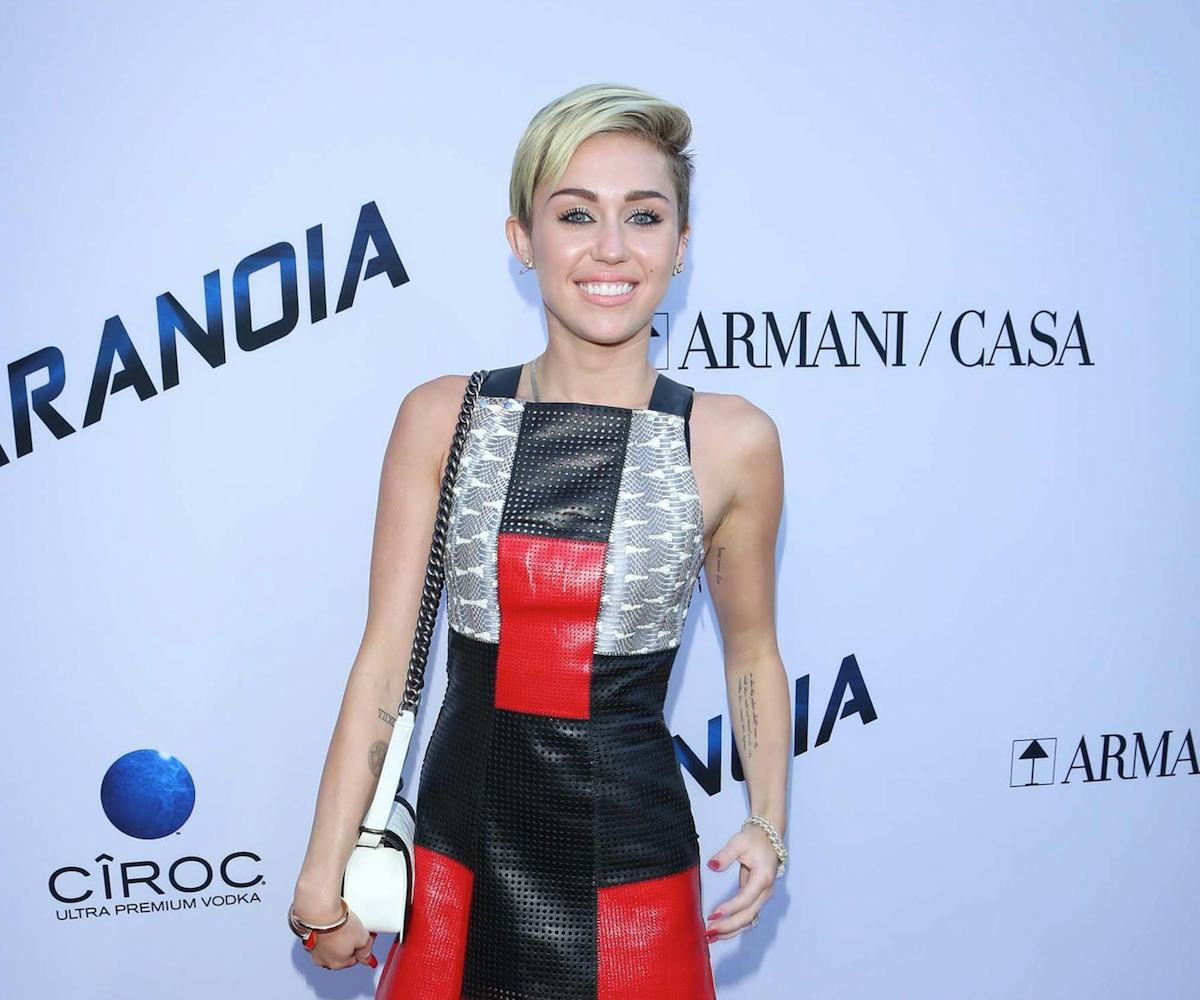 best dressed: miley cyrus
black, white, and red all over.
What's black and white and red all over?
Miley Cyrus' outfit! (And the newspaper, obvs.)
The singer stepped out at the premiere of Paranoia in a very punk Proenza Schouler frock that she accessorized with white Saint Laurent pumps and a white Chanel "Boy" bag. The tri-color palette continued to Cyrus' very black eyeliner and bright red nails. Sometimes being matchy-matchy can be awesomely badass.
Try out our picks to get Cyrus' look and let us know if you feel your cool-factor rising.
MUST: Nine West White Pump – $79
TRUST: Topshop Crossbody Bag – $120