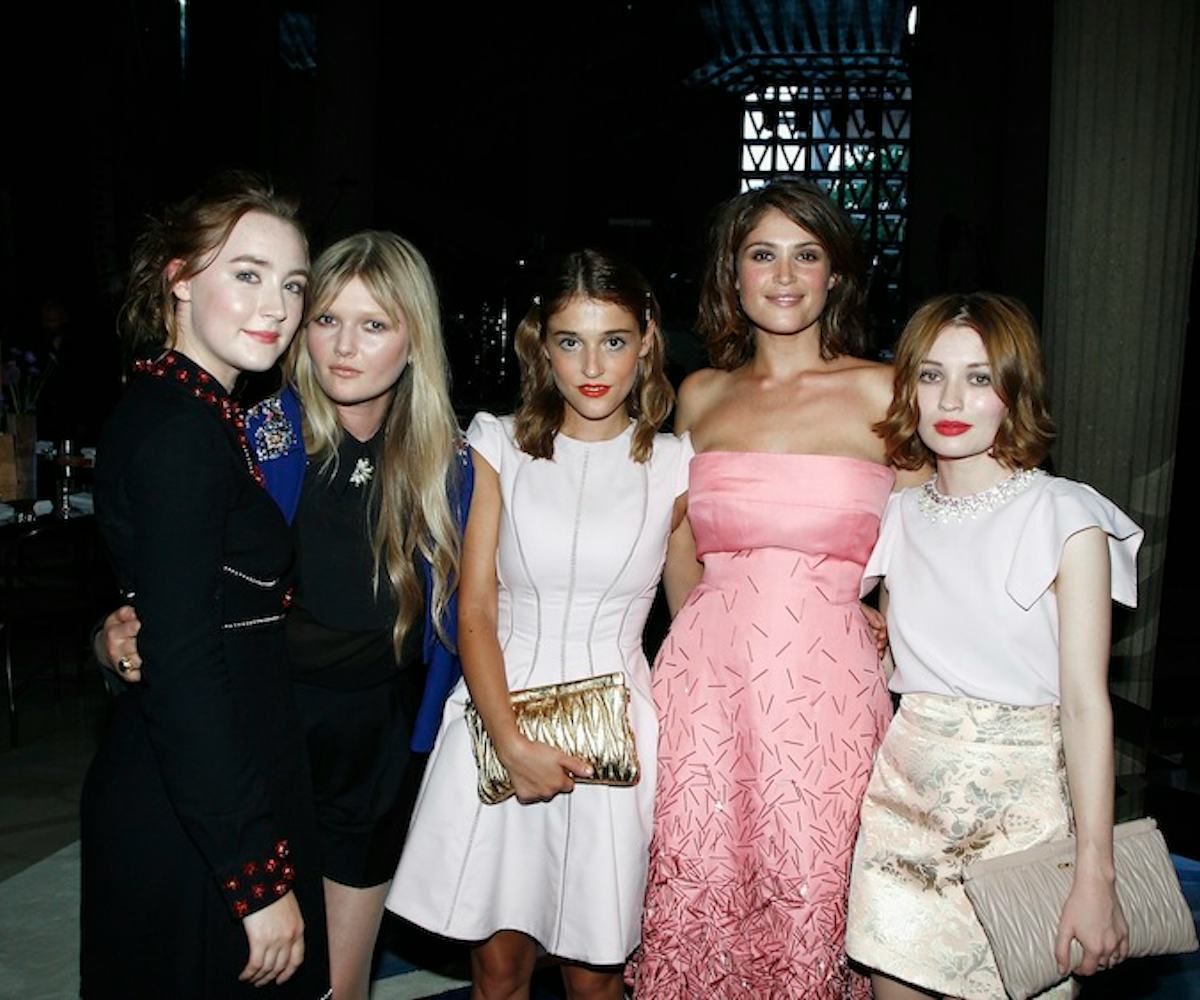 all photos courtesy of miu miu
best dressed: miu miu croisière
dainty and demure as ever.
Historically speaking, Miu Miu has some of the best dressed fans out there, so it should come as no surprise that the turnout for this weekend's Miu Miu Croisière 2014/2015 presentation was filled with more covetable looks than any other show this season. 
The evening kicked off at the Palais d'Lena with a performance by English singer Josephine Oniyama, followed by a presentation of the '60s-inspired collection, dinner, and an presumably epic performance by Jack White. Our best dressed list, featuring Emily Browning, Alexa Chung, and Mia Moretti, opted for dainty, demure embellished looks by (who else?) Miu Miu. It's strange to imagine said looks at a Jack White concert, but when in Paris, anything goes.
Check out our favorites in the slideshow and tell us yours in the comments! 
Emily Browning
Saoirse Ronan
Anya Ziourova
Stacy Martin
Alexa Chung
Mia Moretti
Isla Fisher
Freida Pinto
Josephine Oniyama