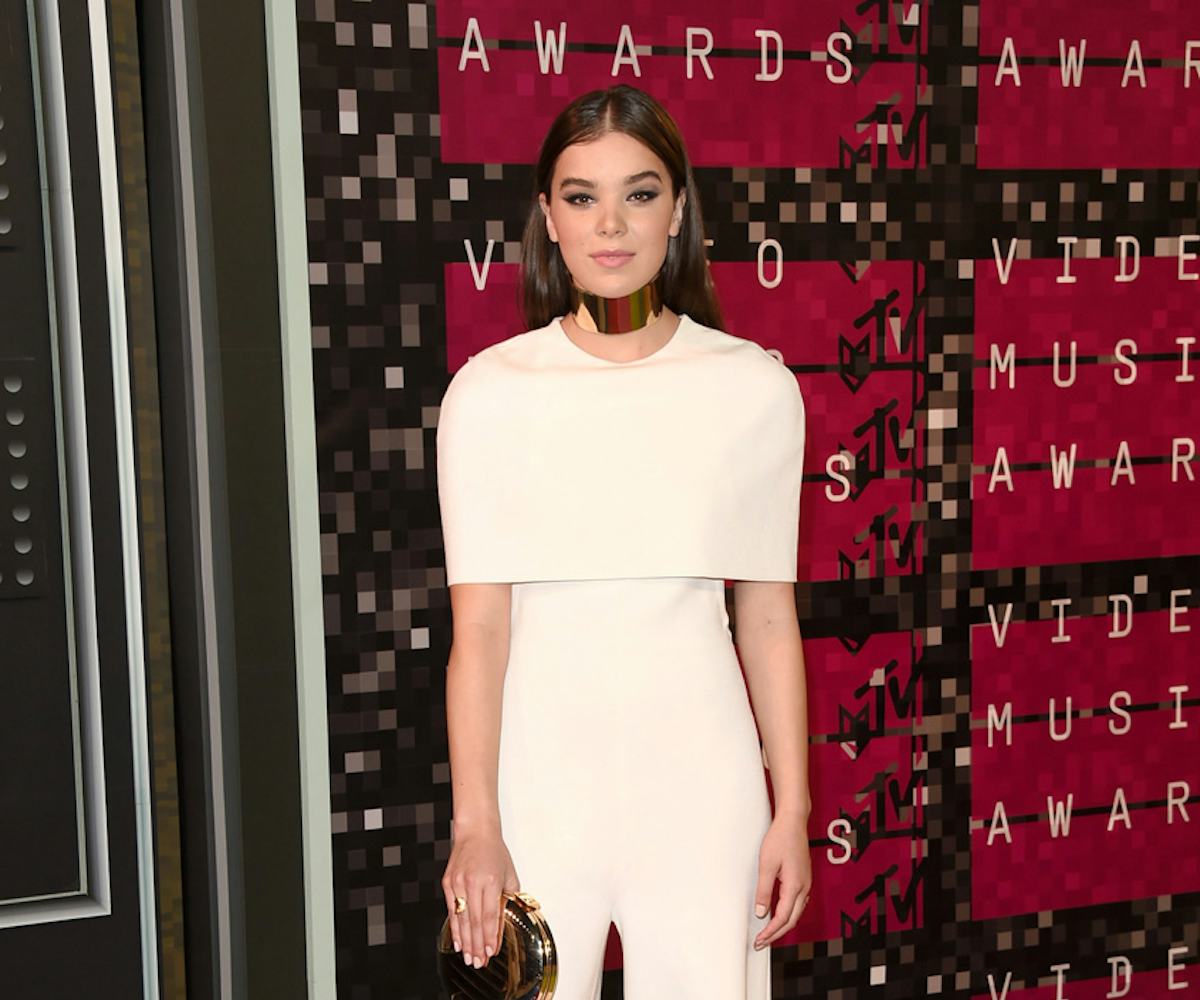 Photo by Jason Merritt / Getty Images
the 13 best looks from the mtv vmas
the biggest fashion risks of awards season
The MTV VMAs red carpet is, historically, the most iconic awards show red carpet. It has always been a place for artists felt to explore their artistry to the fullest extent, whether that meant wearing solely chains, or wearing a purple nipple pastie. This year was no exception. After months of boring—albeit gorgeous—red carpet looks, celebrities turned up to the technicolored carpet in their most daring looks. And you know what? It paid off. It really did.
Click through the gallery to see our 13 favorite looks, then let us know what you think on social media. 
Cara in Saint Laurent by Hedi Slimane
Looking semi-normal, this star-emblazoned dress surprises with a fringe.
Baddie Winkle in Discount Universe
If any person can pull of this look (other than Miley Cyrus) it's Baddie. We're all jealous.
Nicki Minaji in Labourjoisie
To no one's surprise, she looks hot as hell. Baby, she's a literal superstar.
Chrissy Teigen
She's not wearing underwear and she's showing major side boob, and she still looks chic as hell.
Demi Lovato in Nicolas Jebran
Showing some skin while keeping it cute in cotton candy pink, we love the confident Demi.
Hailee Steinfeld in Stella McCartney
At the VMAs, everyone busts out their sexiest sex-outfits and sex about, and puts sex in all the sex places. But, if you really want to make a statement, just just show up in a futuristic white jumpsuit that was sent to you from the year 2432. It is probably made out of fibers that can regulate her body temperature and monitor her health.  
Holland Roden
An MTV star herself, Holland is, like, contractually obliged to look amazing at her home station's events. With ladylike embroidery on top of some edgy netting, she's just a perfectly put together wonderbug.
FKA Twigs in Atelier Versace
Normally, twigs is the most radical on the red carpet, pushing the limits and turning fashion into a bit of an art piece. But
tonight
, everyone is already one upping each other, so why not just wear something super sleek and just work it in an awesome bustier? Because, for anyone else, that would be difficult, but for twigs, it looks tremendously easy. 
Kylie Jenner in Balmain.
Going nude, to surprisingly not draw a lot of crazy attention, Kylie looks semi-normal? In a good way!
Ciara in Alexandre Vauthier
Is shipwrecked future warrior priestess a thing? Can we make it a thing?
Halsey
The only outfit credit we have so far are her Stuart Weitzman heels, but really, the plunge alone should get a credit as, "The Greatest Thing Ever."
Taylor Swift in Ashish
Maybe you just want to wear a sparkling sweatsuit and stay comfy all night, and you know what? No bad blood there.
Vanessa Hudgens in Naeem Khan
Initially we thought she looked like she just came back from Coachella, but that's kind of her M.O. And with all the short dresses and cut-outs, its totally refreshing to see a beautiful hippie chick just vibing out at the VMAs.