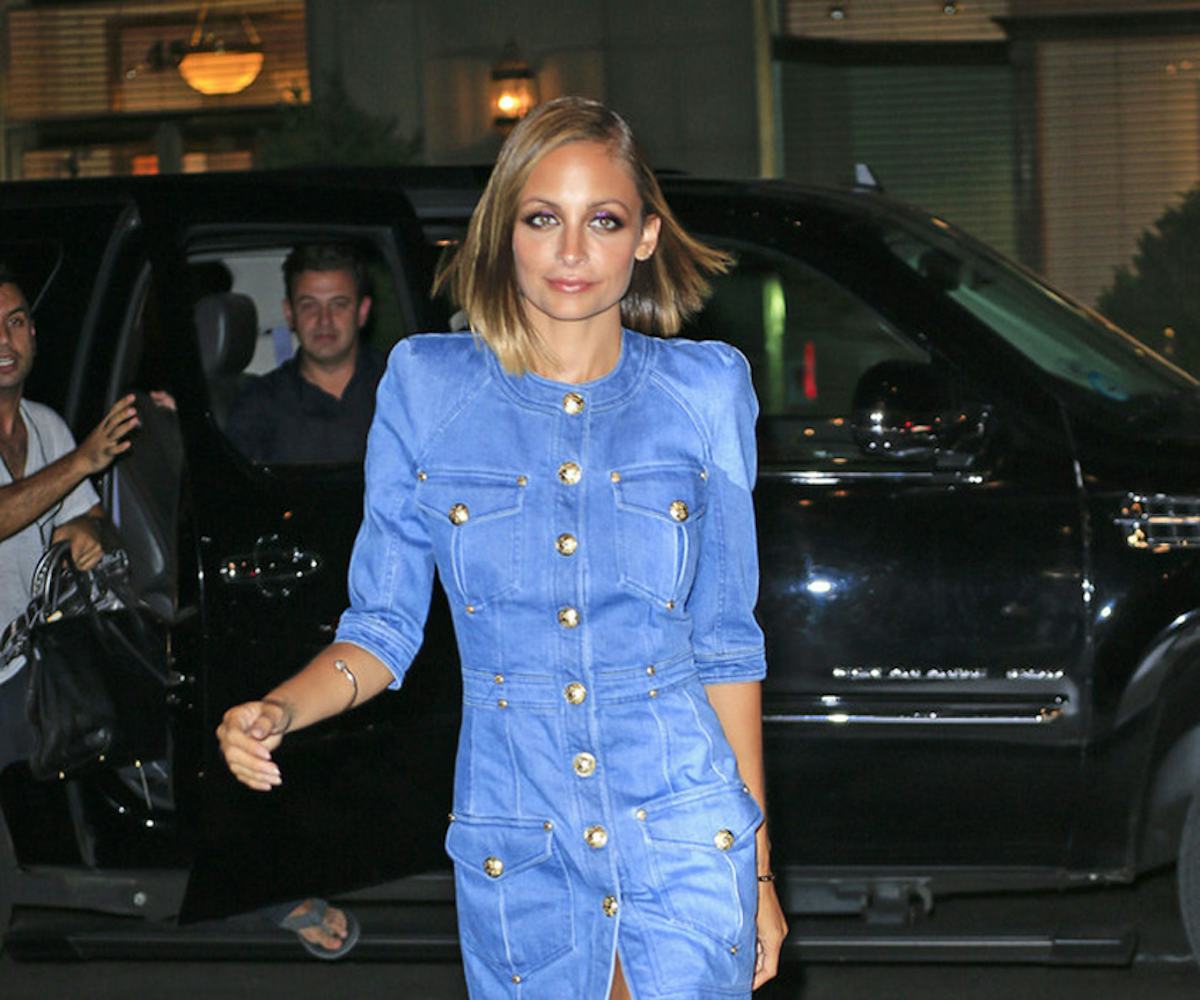 best dressed: nicole richie
say yes to the denim dress.
Nowadays, everyone is obsessed with "model style," the effortless je ne sais quoi of leather pants and a banged-up T-shirt that you spy on catwalkers between shows. Nicole Richie, though, is going for supermodel style in her denim Balmain dress.
With gold accents and a strong shoulder, Richie's look brings to mind the diva outfits worn by Naomi Campbell, Stephanie Seymour, and Linda Evangelista in the early '90s. Total babes. If they were presidents, they'd be Babe-raham Lincoln. 
Richie keeps her supermodel look modern too with a blunt bob, a smoky cat-eye, and some gold studded Bionda Castana booties. When it comes to babedom, more gold is always the right choice. 
MUST: Marc by Marc Jacobs Gold Bracelet -- $88
TRUST: Lacoste Denim Dress -- $165