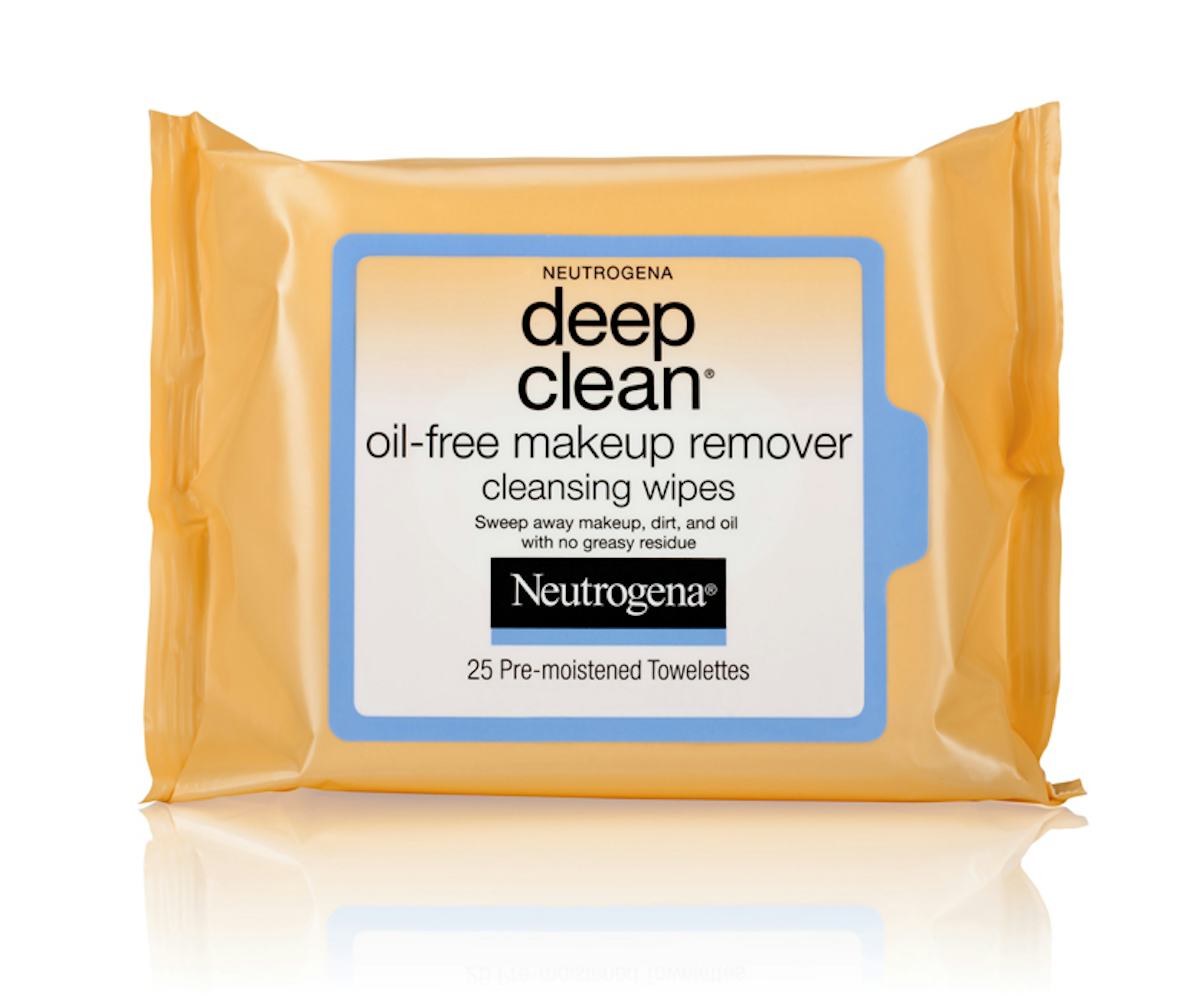 face off: makeup remover wipes
the best products to help you take it all off after halloween.
It's starting to feel like all Halloween all the time at NYLON--from pumpkin carving to cool chocolate brands to insanely awesome costume ideas (from both our fave It Girls and our awesome readers), we've got no shortage of ideas for ways you can celebrate on October 31.
But when the last candy bar has been eaten, the final pumpkin smashed, there's a brutal reality: It's time to take it all off. And, if your costume involves any sort of makeup or face paint, that can be a really difficult task.
Which is where face wipes come in; while a year-round favorite of travelers and lazy girls alike, they're particularly genius when it's 3 am and you just want to go to bed without getting your zombie makeup all over your pillow. Of course, not all makeup remover towelettes are made alike, so we've tested out all of them (seriously, there are way more than you'd think) and found our favorites. Click through the gallery to see which ones made the cut, and then pick a pack up now--you'll be thanking us come November 1.
Biore Cleansing Cloths - $8.54
Get If: You loved the old Biore wipes--yup, different look, same classic cleaning effect.
Almay Makeup Remover Towelettes - $6.09
Get If: You find cucumber, aloe, or green tea calming (aka you're a human)
Simple Eye Makeup Remover Pads - $5.69
Get If: You went as Amy Winehouse, Betty Draper, Vampira, or anyone else with serious eye makeup.
Ole Henriksen Truth To Go Vitamin C Wipes - $15
Get If: You're a daily OJ drinker--this is like a tall glass for your skin.
Olay Fresh Effects S'Wipe Out! Refreshing Makeup Remover Towelettes - $3.97
Get If: You blew all your cash on your costume and want something that will do the trick for the cost of a latte.
Josie Maran Bear Naked Wipes - $12
Get If: You're already feeling guilty about the trouble you're about to start on Halloween--a portion of the proceeds to go to protecting polar bears!
Neutrogena Deep Clean Oil-Free Makeup Remover Cleansing Wipes - $6.39
Get If: You're going all out and using face paint, since you'll really need help getting it all off and your skin not super clogged.
Korres Pomegranate Cleansing and Makeup Removing Wipes - $12
Get It: If you are sick and tired of the kinda sterile scent of most wipes.
Garnier The Soothing Remover Cleansing Towelettes For Sensitive Skin - $5.94
Get If: You know your skin is so sensitive that it's gonna get all red from all that Halloween makeup unless you treat it real nice.
Burt's Bees Facial Cleansing Towelettes - $5.99
Get It: If you insist--no, demand--that your beauty products be as natural as possible (this one's 99.1% natural).
Maybelline Clean Express Facial Towelettes - $5.99
Get If: You Want to wipe it all off as quickly as possible--these wipes are like magic.
Sephora Collection Express Cleansing Wipes - $9
Get If: You you've got dry skin, since the formula features HydroSenn+, a super hydrating, natural ingredient.