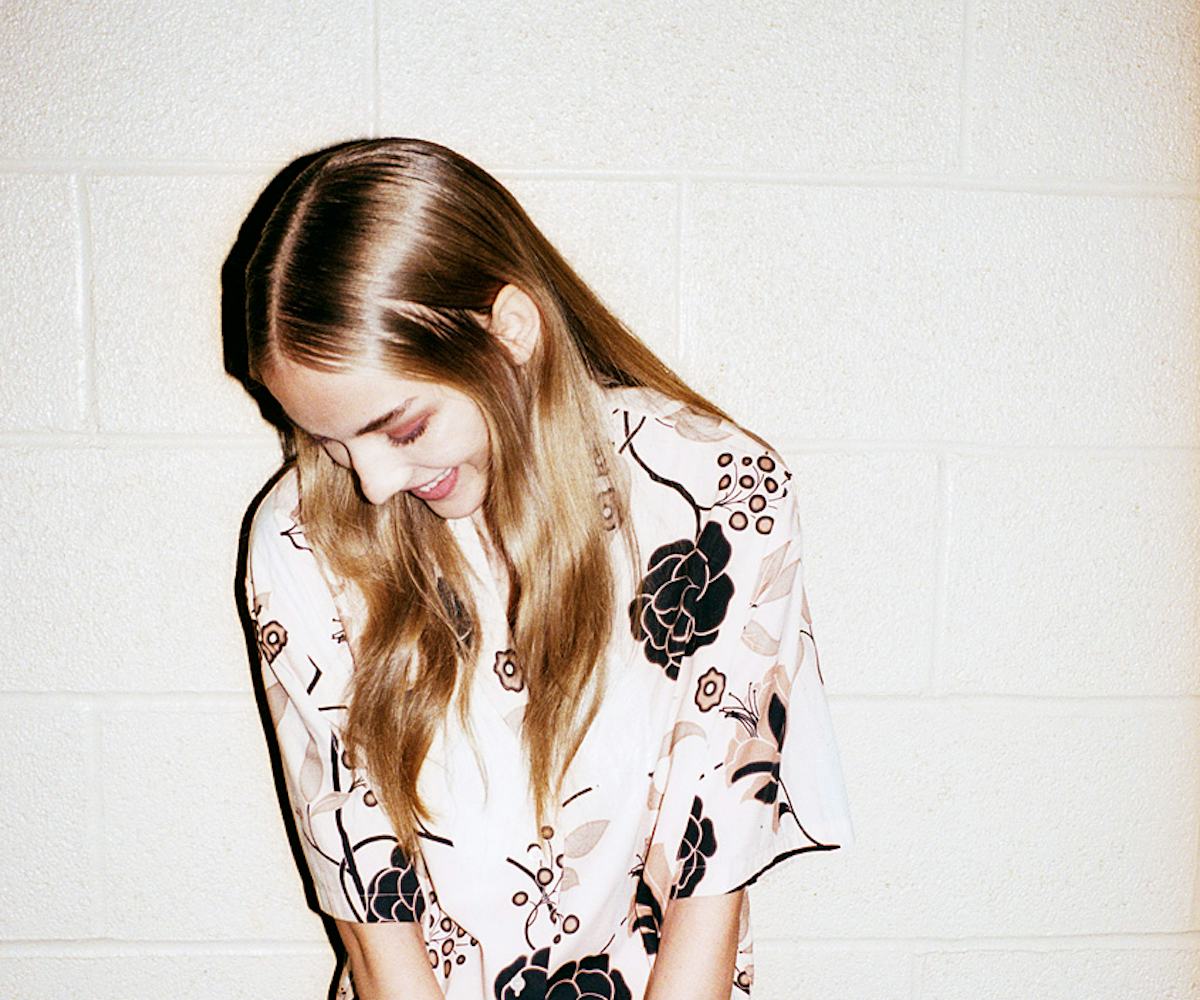 photo by mads teglers
beauty mark: hair serums
shine on with our tried-and-true favorites.
If the cold, dry, windswept conditions haven't sapped your strands of every bit of moisture, then blowdrying it (frozen hair is not cute) may have finished the job.
While the hair masks, I recommended a couple of months ago, are an effective remedy, you can do more by dosing tresses post-shower with super nourishing oil. Just remember to use a light touch and avoid the roots to avoid looking like a grease ball. I
f you want to get grunge-like texture, hit up your roots a little extra. No matter what your hair type—fine, thick, color-treated, damaged, dull, or anything in between—there is a formula for you. Check out some of the greats.
Bumble and Bumble Hairdresser's Invisible Oil, $38,
Why settle for a single oil when you can get a sextet (coconut, macadamia nut, sweet almond, grape seed, safflower, and argan) in one bottle?
Alterna Haircare Bamboo Smooth Kendi Dry Oil Micromist, $25
For the thin-haired girls, this barely-there spray oil offers the same strand-smoothing benefits as the heavier stuff minus the weight.
Oil pioneer Linda Rodin teamed up with legendary hairstylist Bob Recine to create this blend of eight essential oils that can pretty much bring tresses back from the dead.
Sachajuan Intensive Hair Oil, $45
Whether you apply this fancy option to you hair when it's wet as a leave-in treatment or dry as a styling product, the results will incredible.
Kerastase Oleo-Relax Serum, $40
For anyone with hair gone wild, Oleo-Relax is a go-to regimen and the range's oil is especially great at de-volumizing and providing control.
Christophe Robin Regenerating Plant Oil With Rare Prickly Pear Seed Oil, $55
If your hair color—whether natural or otherwise—is starting to look a little drab, this offering from colorist extraordinaire Christophe Robin will brighten it right up. And you can also it in place of body lotion.
Yarok Feed Your Shine Hair Serum Drops, $26.40
When your mane is dull as s***, this all-natural essential oil-rich serum will help bring back the shine by, literally, getting to the root of the problem—an unhealthy scalp.
Lulu Organics Lavender & Clary Sage Hair Oil, $30
Kill frizz without harming the environment with this organic blend of argan, soy, olive, apricot, and camellia oil. The aroma of lavender, clary sage, and rosemary isn't bad either.
Dove Nourishing Oil Care Detangler, $5.50
Say no to knots with this detangling leave-in conditioning oil. Or use it on days you don't shampoo to smooth unruly strands.
Goldies Natural Beauty Argan Hair Oil, $35
Argan oil may seem to be all over the place but that's because it works. It's jam-packed with nourishing fatty acids and protective vitamin E to help keep hair healthy.