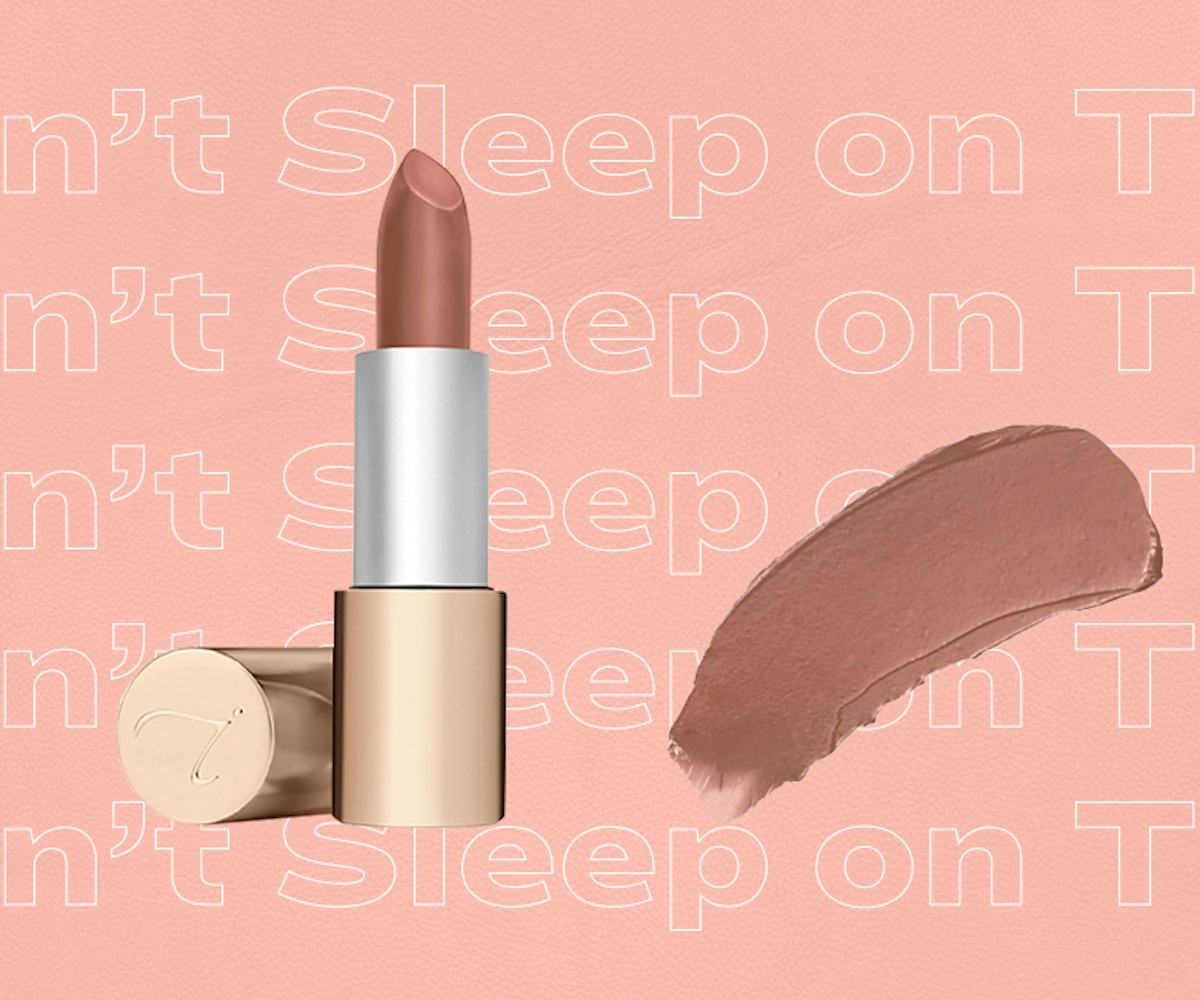 This Is The Magical Lipstick That Makes Me Look Instantly Put Together
Friends don't let friends miss out on all the cool, under-the-radar things they know about, like which little-known beauty brand is low-key making the best highlighter around. And because we consider our readers to be like friends, we gather together all our best finds in our Don't Sleep On This series. Check in every week to see what things we can't wait to share with you.
I've always been attracted to any beauty product described as "life-changing" or a "miracle worker," and it's not because I'm particularly gullible about makeup, but rather, it's because I'm lazy and I want something—one thing—that will make me look good (great!) with a minimal amount of effort. How minimal? Very. Like: I don't want to need access to a mirror when I'm applying it. I don't want to require any additional tools to use it. I don't want its effectiveness to be dependent on what else I'm wearing on my face or body. I just want one simple product that can be thrown in my purse—or even a pocket—and be whipped out anytime and anywhere I might want to look totally put together, the embodiment of casual luxury, the epitome of one of those mythical French girls we hear so much about. But can such a unicorn actually exist?
Yes, obviously, and it's Jane Iredale's new lipstick (it has a mouthful of a name, Triple Luxe Long-Lasting Naturally Moist Lipstick) in the shade "Molly." It's the perfect nude—very Anna Karina in Une Femme Est Une Femme or Brigitte Bardot, as she's about to get married in And God Created Woman. All to say, one swipe makes your lips appear both more defined and impossibly full, as if you've been pressing them together over and over again, so that they puffed out just the right amount, and are now tinged with the most delicate pink flush. Its texture is also perfectly creamy, and won't dry out your lips, despite its long-lasting properties. (I've put it on and it's stayed put for up to four hours, even as I've had multiple cups of tea and bottles of water.) 
And while I love a blood red for really tying my face together (the Dude has an 8x10 rug; I have lipstick), that dramatic hue just doesn't have the easiness factor that I require. Maybe you're the kind of person who can apply red lipstick without a mirror, but I am most definitely not. But that's the beauty of "Molly." Even if I go a little outside my lip line, the color is subtle enough that it doesn't make me look like a rabid clown. It just makes me appear properly disheveled (that insouciant French girl thing!) or maybe like I've just been kissed goodbye—and there's no better look than that.
Jane Iredale, Triple Luxe Long-Lasting Naturally Moist Lipstick in 'Molly,' $35, available at Jane Iredale.