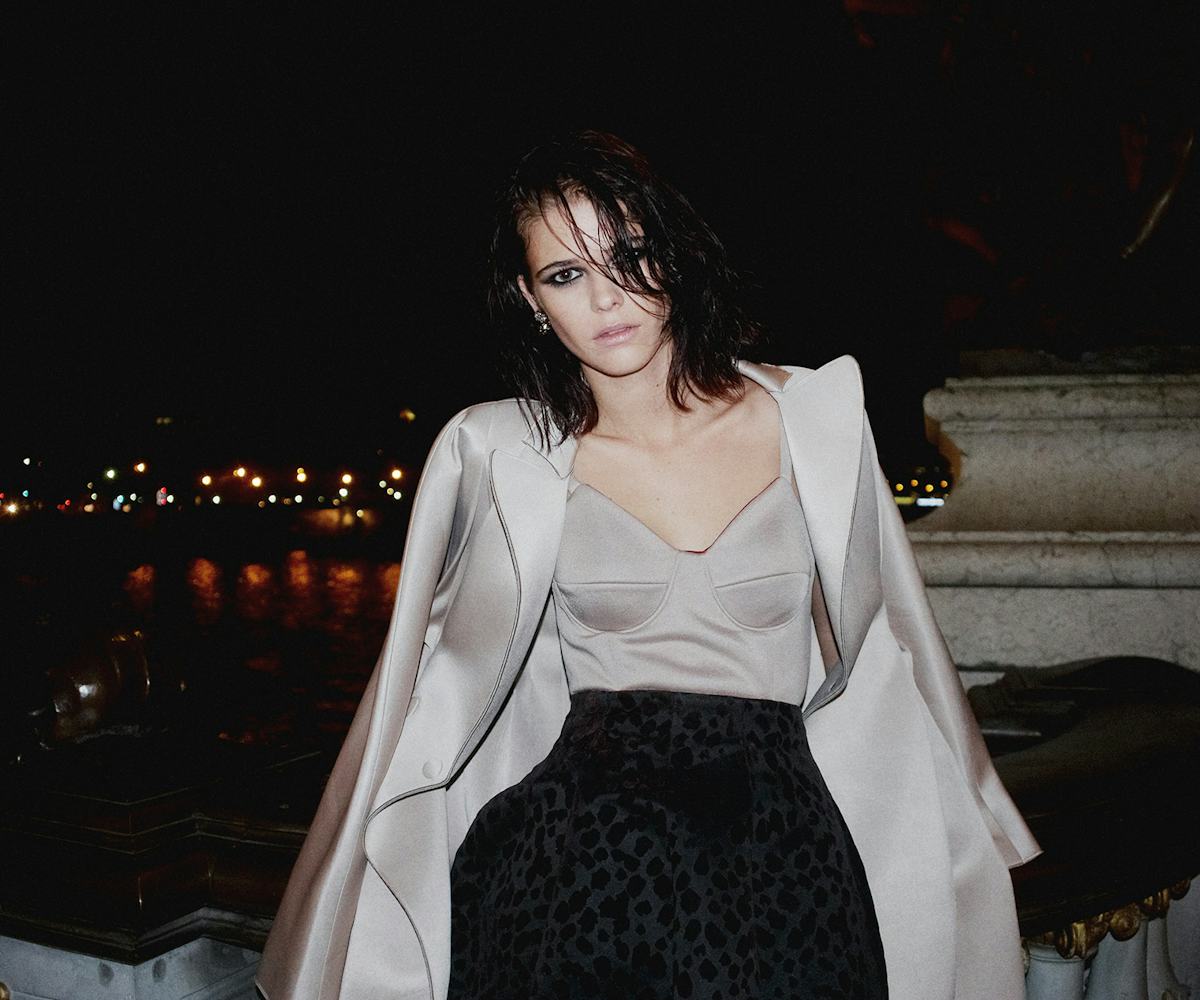 beauty mark: liquid liner
our editor picks the best from the rest.
The cat or winged eye can be retro and polished or modern and bad-ass depending on your technique--making it the perfect Christmas day or New Year's Eve beauty look--but either way, liquid liner is a must. It creates a smooth, glossy line like no other formula and though it can be tricky, with a little practice you can make it perfect. If you're a novice, try these tips for making it a little easier:
1.    Draw a line with pencil first, then go over it with your choice of liquid liner.
2.    Gently pull the outer corner of your eye and hold it taut before going in with the liner. 
For a more detailed how-to, check our ultimate cat-eye step-by-step guide here--but not before you click through the gallery for our very favorite product picks.
Dior Art Pen in Catwalk Black - $30
WHY: The combination of a felt tip applicator and gel-like texture make getting that signature defined eyes of old school Dior models very easy.
Lancome Artliner 24H in Black Diamond - $30
WHY: With a patent-like finish and the promise of 24-hour wear, this is the liner for the "can't stop, won't stop" types.
Surratt Autographique Liner in Chat Noir - $42
WHY: Makeup artist Troy Surratt based his namesake line on designs and innovations he found in Japan, and this particular offering is based on a Japanese calligraphy brush.
Ardency Inn Punker World's Baddest Eyeliner - $19
WHY: This marker applicator is great if you want to create a thick, dramatic wing...or if you're all thumbs when it comes to doing your makeup.
Hourglass Calligraphy Liquid Eye Liner in Ebony - $32
WHY: Zooey Deschanel has admitted to using this liner, and, well, that's enough of a reason to give it a go.
Eyeko Eye Do Liquid Eyeliner - $19
WHY: Alexa Chung was a die-hard fan even before she became the face of the brand and that girl can rock a cat eye, so...
CoverGirl LiquilineBlast in Black Fire - $8
WHY: Sure, it's technically not a liquid liner, but this pencil gives you a similar look and is great for anyone who wants to ease into liquid.
Stila High Shine Liquid Vinyl Eye Liner in Black - $22
WHY: The super shiny finish is awesome and the infusion of nourishing vitamin B5 and glycerin is an added bonus.
Sephora Collection Smart Liner - $14
WHY: For the hopeless klutz, the ergonomic design of this liner will make your makeup look like it's been expertly applied.
Maybelline New York Eye Studio Master Duo Glossy Liquid Liner in Black Lacquer - $8
WHY: The dual-sided tip will get you through thick and thin (lines) depending on how you hold it.