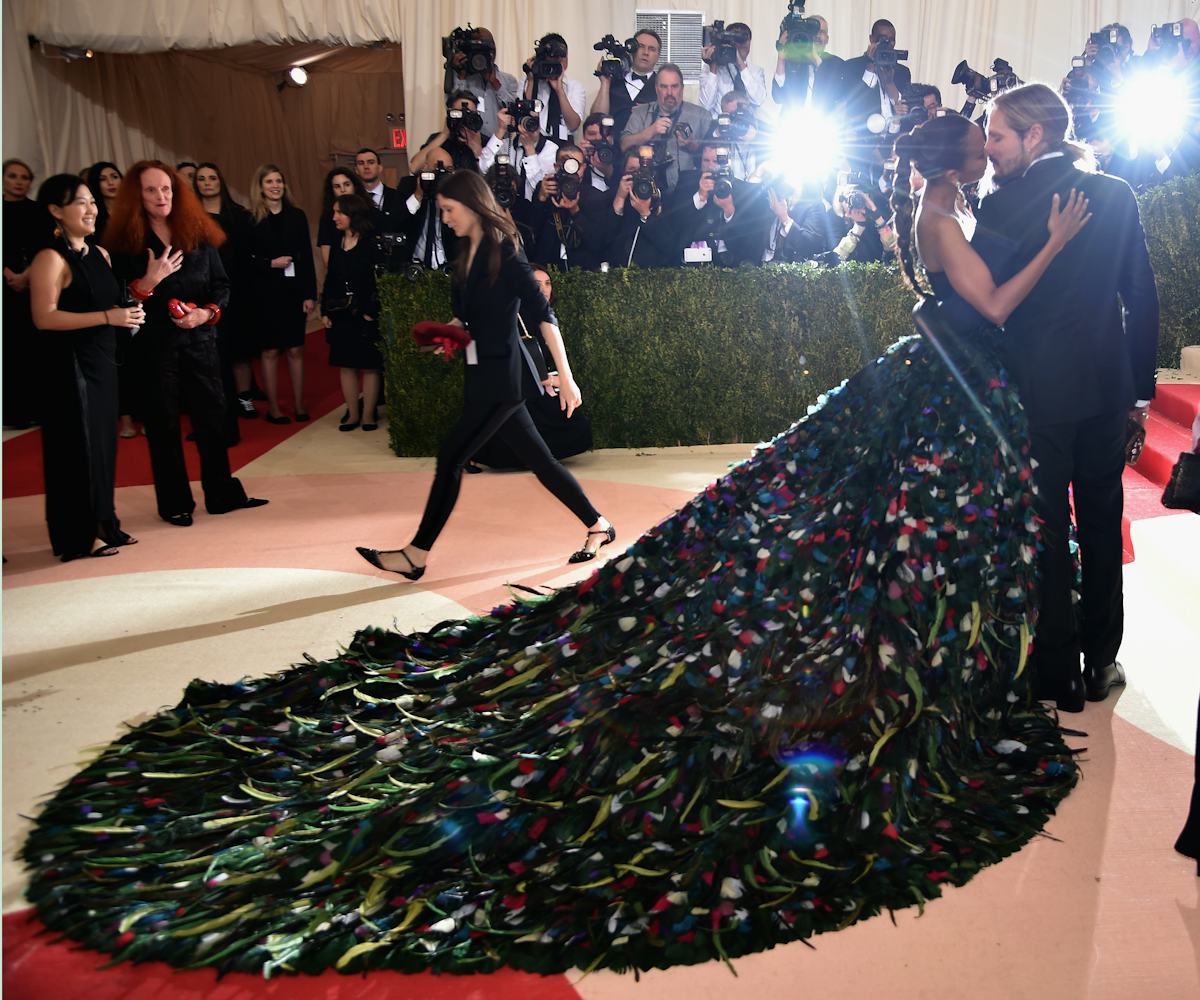 Photo Dimitrios Kambouris/Getty Images
The Most Magical Moments From Last Night's Met Gala
Making of red carpet history
It being the first Monday in May, the Met Gala rolled out its long red carpet, attracting fashion, music, and film's brightest clotheshorses. Technology being the theme, silvers and metallics dominated, and every other celeb looked like a sexy, stylish robot. It was magic.
There were magical couples, magical accessories, magical beauty looks, and magical images that will haunt us all to our graves. But what were the overall most magical moments? These are right here. 
What you have before you are some of the most fashionable images coming out of the Taylor Swift led debut of the "Manus x Machina" exhibit at the Met. What you also have here are a few moments that are less than en vogue, but nonetheless amazing to see. As well, there are shots of true love and true friendship that you won't want to miss. Like we said, it was a magical night. 
Click on through the gallery, below, to see our favorite Met Gala moments. 
Zoe Saldana straight-up won everything in this peacock-inspired number. Just look at the expression on Grace Coddington's face for proof.
When cyborgs find love, as Gigi Hadid and Zayn Malik have, it's a beautiful thing.
Lupita Nyong'o was all smiles and an extra foot or two taller in this shimmering look.
Emily Blunt and Olivia Wilde both looked sleek, happy, and very pregnant. Warms our hearts.
Nicole Kidman reminds us of the queen she is in this stunning Art Deco piece.
Ciara's entire look is as fierce as the expression on her face.
In yet another Art Deco look, Poppy Delevingne offered up this absolutely hypnotic dress.
Honestly, Emma Watson's Calvin Klein look may be our second favorite after Saldana's.
When you've got shoes like that, Lady Gaga, it's no shame to ask for a little support when you hit the stairs.
Like we said, all these images are magical—this is it's own kind of magic.
Aww. Rita Ora and Vera Wang look like silvery besties right here.