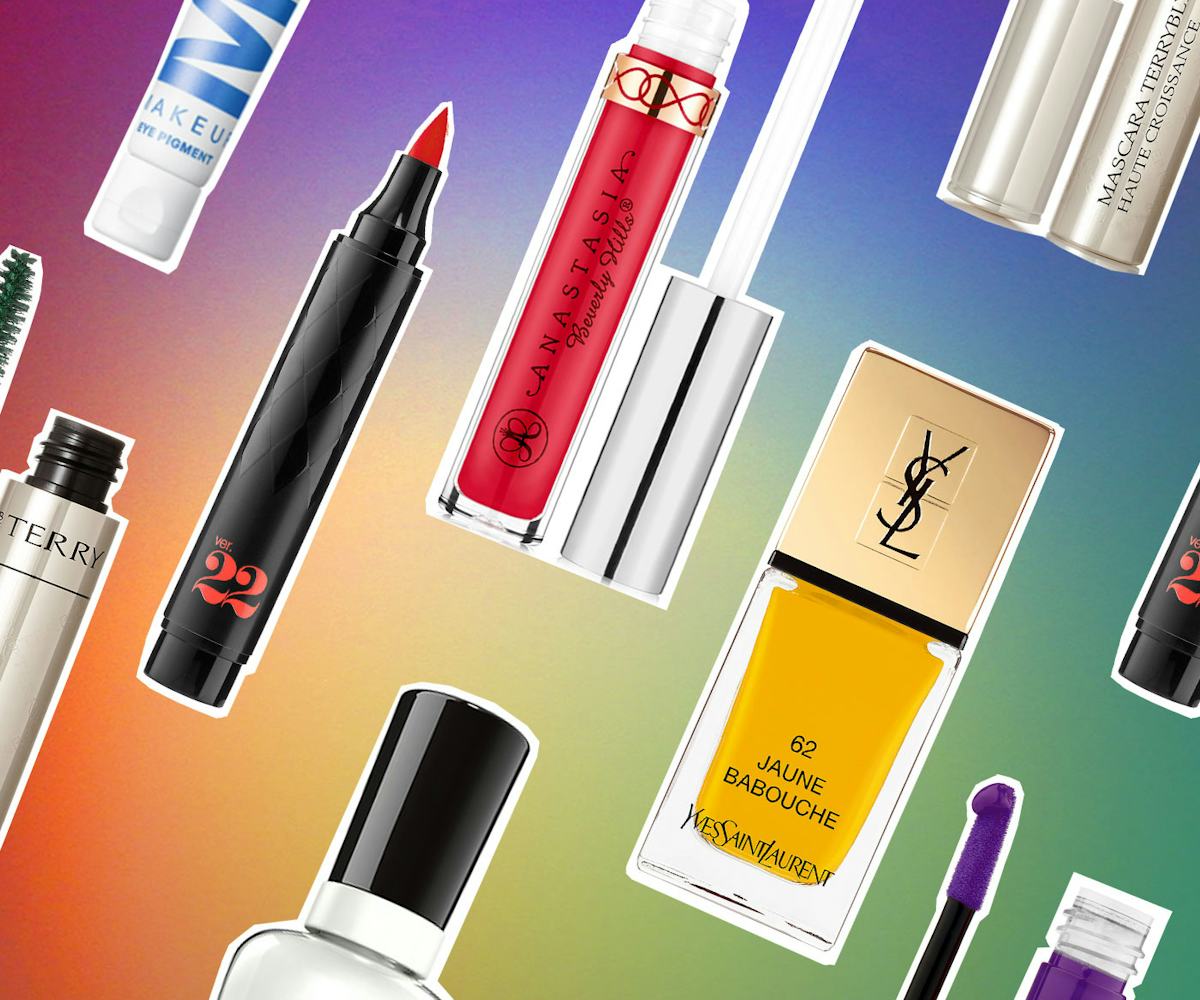 The Best Makeup For You, Based On Your Aura Color
Channel your inner energy while looking your best
If you're someone who religiously reads your horoscope or goes to an occasional tarot card reading, then you're probably well aware that getting your aura photographed and read is all the rage these days.
For the newbies, what it comes down to is the belief (that many scientists and quantum physicists agree on) that all things in the universe emit energy. The human aura is a bioenergy field that surrounds the body, and spiritual healers believe that it can say a lot about the state of physical, emotional, mental, and spiritual being—and even the state of one's health.
Using special bioelectric technologies, it's possible to actually detect the energy you're emitting. There are a few ways to detect and "photograph" your energy—the most known being Kirlian photography, an electrographic recording technique. However, nowadays if you were going to get your aura photographed, you'll place your hand on a metal box, that's actually a galvanometer (an instrument used to detect electrical current), that measures the resistance in your hand. This reading is then processed in color, thus showing a colorful interpretation of the energy your body is emitting.
Each color has a different meaning, and allegedly can paint a picture of what overall state you're in. Whether you're an aura skeptic or a true believer, it's certainly a fun way to interpret your feelings.
If you've gotten a reading recently, or plan to in the near future, we rounded up the best new makeup products that coincide with the shade of your aura (based on the seven main colors), so you can channel your energy and look good. 
Click through the gallery to check out each color, and don't forget to find your local metaphysical shop or holistic center to book a reading.
Red
If your aura is red, you must be a girl on the go. Though you have an action-packed schedule, you tackle it with great energy and enthusiasm. You're killing it, but probably don't have time to reapply your lipstick while running around day and night. This long-lasting lip stain will become your new best friend.
Anastasia Beverly Hills, Liquid Lipstick in "American Doll," $20, available at Macy's.
Orange
Your creativity is flowing at this time in your life. You have the energy and confidence to tackle any creative project or idea that your original and independent-self has in mind. Let out your inner artist with an orange lip marker, though we suggest coloring inside the lines.
Chosungah 22, Ink Jet Lip Tatt Lip Stain, $20, available at Sephora.
Yellow
Yellow indicates pure happiness—you're filled with joy, lust for life, and a contagious excitement that filters into your everyday ways of living, making even the most mundane tasks fun. What better way to channel your sunny disposition than with a bright yellow manicure?
Yves Saint Laurent Beauty, La Laque Couture Nail Polish – 62 Jaune Babouche, $25, available at Lord & Taylor.
Green
Green is all about being hard at work—you're organized, ambitious, and have some serious goals. While this is a good thing, we still think life shouldn't be so serious, all the time—and subtle green lashes are the perfect way to keep yourself in check.
By Terry, Mascara Terrybly in "Green Galaxy 9," $48, available at Net-A-Porter.
Blue
Right now, you're all about harmony and ease. Life is tranquil, and you're experiencing somewhat of a "time out" from the normal hecticness that we call life. While you may be in a state of relaxed bliss, channeling your vibrant blue aura by means of shocking, blue lids will keep you wide awake and make sure you don't slip too deep into vacation mode.
Milk, Eye Pigment in "Sesh – Electric Blue," $24, available at Milk Makeup.
Violet
The best way to describe you and your life right now is magical. You're feeling enlightened and positive, focusing on miracles, magic, and luck, rather than the ordinary and mundane ways of life. Your psychic abilities are also at their strongest. Channel your inner mystic with a gorgeous out-there purple lip stain.
Maybelline, Color Sensational Vivid Matte Liquid Lipcolor, $6.99, available at Target.
White
Right now, you're all about peace, love, and balance. You're in a restful and regenerative phase in your life—and you're emitting this nurturing, serene energy toward others around you. Try a long-lasting DIY gel mani, so you can focus your time and energy on achieving complete inner peace.
Sally Hansen, Miracle Gel Nail Polish in "Get Mod," $8.49, available at Drugstore.com.