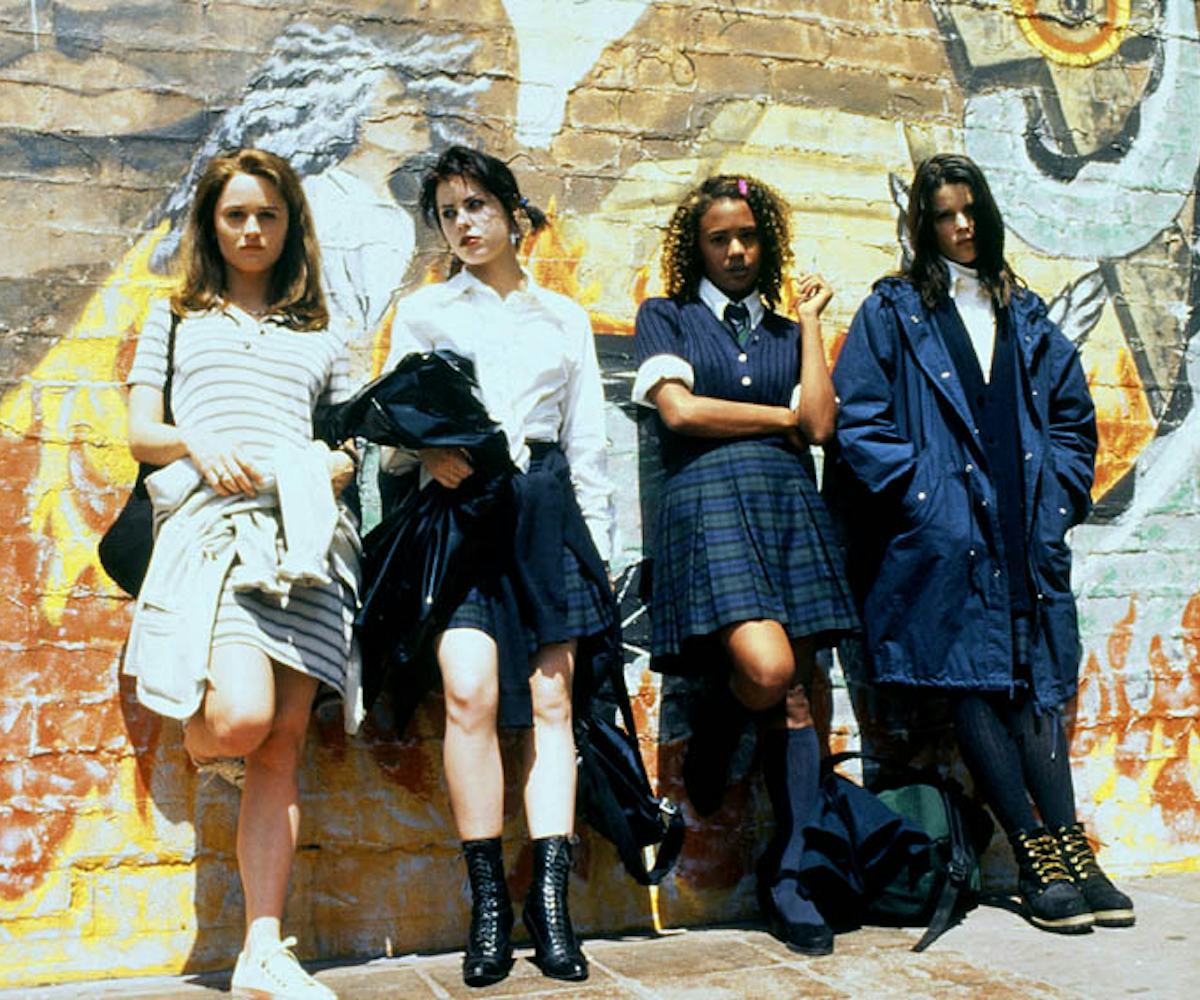 editor's pick: we are the weirdos
the best movies about outsiders.
I'm not sure when being a weirdo became a cool thing, but it seems like these days letting your freak flag fly is a good thing.
Which I'm all for. In a world of Regina Georges and Heathers, the most interesting people are the ones who refuse to conform, no matter how much hate they get for it. And few things capture that quite like the movies. William Miller in Almost Famous? Doing stuff way cooler than the average teen. Wednesday Addams? We were always rooting for her over her sleepaway camp enemy Amanda Buckman in Addams Family Values.
Of course, it's not just the past 20 years that being weird has been a plot point in movies; the 1932 Tod Browning cult classic Freaks is all about, well, freaks. Ready for a "We accept you, one of us!" moment? Here are my all-time favorite movies celebrating weirdos. Pull on your Brashy Couture tee, click through the gallery, and then queue them up, no popular kids allowed.
Brashy Couture Weirdos Tee - $40
THE MOVIE: The Perks Of Being A Wallflower
THE WEIRDOS: A crew of teens who would rather be freaks than be popular--and make it look really fun and empowering in the process.
THE MOVIE: Harold & Maude
THE WEIRDOS: The titular characters, who engage in a--yes, someone on the Internet wrote this--"weirdo relationship."
THE MOVIE: Welcome To The Dollhouse
THE WEIRDOS: Dawn Wiener as arguably the ultimate--and most heart-breaking--outcast in movie history.
THE MOVIE: Pink Flamingos
THE WEIRDOS: Pretty much everyone, but it all really starts and ends with Divine (and weirdo director John Waters).
THE MOVIE. Addams Family Values
THE WEIRDOS: We always knew that Wednesday Addams was strange, but seeing her at sleepaway camp? Made us love her for it.
THE MOVIE: Freaks
THE WEIRDOS: A group of sideshow performers who are actually way nicer than the normals.
THE MOVIE: The Doom Generation
THE WEIRDOS: A menage a trois goes on the run (and hey, Rose McGowan will make you want to dye your hair black and chop it all off).
THE MOVIE: Ghost World
THE WEIRDOS: Scarlett Johansson and Thora Birch as teenage misfits.
THE MOVIE: Almost Famous
THE WEIRDOS: William Miller is the outsider hitting the road with a rock'n'roll band, and writing about it all for Rolling Stone. You cannot make friends with the rock stars, of course.
THE MOVIE: The Craft
THE WEIRDOS: Teenage witches who wear their dark lipstick like a badge of honor.