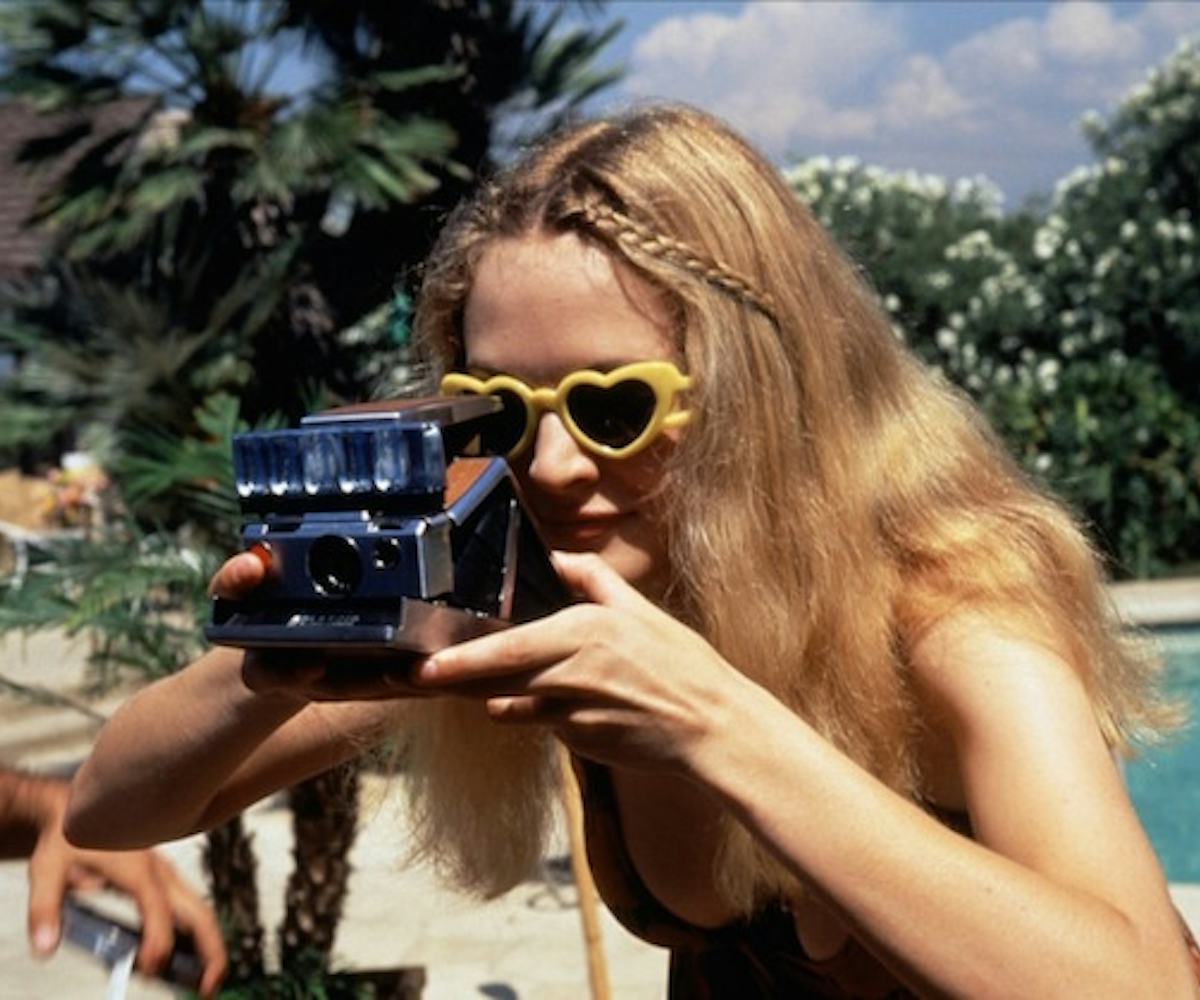 Image via New Line Cinema
The 15 Best, Warmest Movies To Stream On Netflix This November
stay toasty on the couch.
November is bleak, yo. In more than half the country, everything outside drops dead, the sun only gives us, like, 20 minutes of light a day, and the wind bites at your arms. Oh, and then there's that whole Thanksgiving deal, which—let's face it—is just as likely to drive you into family-inspired madness as family-inspired joy.
To get you through this month, we've gathered up 15 movies available on your favorite streaming service that are not only charming, exhilarating, and damned good, but more often than not set in the warmer climes of sunny Los Angeles. We've also added their Rotten Tomatoes ratings so you know what you're getting into and links to Netflix so you can add them to your list right away. Click through and keep warm.
Twinsters (2015), 100% on Rotten TomatoesThe story of two separately adopted twin sisters—one an aspiring Hollywood actor, one a Central Saint Martins fashion student—who found each other via social media, Twinsters is your gushy-gushy, good-cry film of the season (if not the year). There's a strong self-promotional vibe coming off the actor, but Twinsters throws off so many warm fuzzies, it's impossible to really mind. Add it to your Netflix queue here.
Tracks (2013), 81% on Rotten Tomatoes Your official NYLON Mia Wasikowska Pick of The Month™, Tracks tells the true story of a young woman who crossed 1,700 miles of Australian wilderness and desert with only three camels, her dog, and periodic help from local Aborigines and periodic loving supplied by a National Geographic photographer (played by Girls' Adam Driver). It's inspiring, beautiful, sad, and very sunny, thanks to the amazing landscapes. We warn you that you will see some violence to animals. Add it to your Netflix queue here.
The Silence of The Lambs (1991), 95% on Rotten TomatoesCold in its own way, but fierce and immediately engaging, The Silence of The Lambs not only reinvigorated the thriller genre, but has held up amazingly well over the years. Yes, there's the problematic issue of the depiction of the film's trans villain. If you look past that—or even engage with it—you'll find that the fiery performances by both Jodie Foster and Anthony Hopkins remain spellbinding. Add it to your Netflix queue here.
The Dark Crystal (1982), 72% on Rotten TomatoesWere you a weird kid? We were weird kids. Weird kids loved The Dark Crystal, so either you already hold a crush for this Jim Henson puppet-fantasy epic or will soon be convinced of its many charms. While the special effects and the stiff puppet work may not have held up over the decades, the loving spirit of this film has. It's magic. Add it to your Netflix queue here.
Chinatown (1974), 98% on Rotten TomatoesOur second film set in L.A. is a Hollywood masterpiece in more ways than one. It's a deep dive into the corrupt underbelly of the city in the 1930s and more than being noir-mystery heaven, it's angled as an indictment of the movie industry, as well. Faye Dunaway and Jack Nicholson have rarely been better. Some have called it a perfect movie. Add it to your Netflix queue here.
Barbarella (1968), 73% On Rotten TomatoesIf Austin Powers had decided to stay in the '60s and produce a sci-fi epic, it would look a lot like Barbarella. The campy, sex-filled, psychedelic space romp is more than a laugher (which it is). It's also influenced and inspired Star Wars and many other, less bananas films. It may be misogynistic, but its loving tone and the fact that Jane Fonda maintains a humorous dignity throughout more than make up for that. Add it to your Netflix queue here.
Boogie Nights (1997), 92% on Rotten TomatoesSpeaking of hot L.A. films, Boogie Nights pretty much has it all—blue skies, flashbulb nights, sex, drugs, disco, and blondes poolside in bikinis. Again, this voyage into the amusing and dark sides of the San Fernando Valley porn industry is a take on fame and Hollywood, but it can just as easily be enjoyed as a bright, whirling escape from fall bleakness. You've probably already seen it seven times. See it again. Add it to your Netflix queue here.
Starlet (2012), 88% on Rotten TomatoesA more realistic peek into the San Fernando porn trade, Dree Hemingway—impressive in her first starring role—plays the "starlet" here not as an industry victim, but as a willful performer emotionally lost in the sunny Valley. Striking up a strange friendship with a similarly isolated senior (the striking Besedka Johnson), she discovers her own moral core in a unique feel-good story with a cry-your-eyes-out ending. Add it to your Netflix queue here.
A Room With a View (1985), 100% on Rotten TomatoesTake a vacation from basically everything. A Room With a View made both Helena Bonham Carter and the directing/producing team of Merchant-Ivory big names on the pre-Tarantino indie circuit. Set in Florence, it's achingly beautiful and the charming Turn-of-The-Century romance, drama, and mischief will keep you toasty all night. Add it to your Netflix queue here.
Saturday Night Fever (1977), 90% on Rotten TomatoesIt helped inspire Boogie Nights, was the highpoint of the disco craze, and made John Travolta a major movie star—but Saturday Night Fever is so much more than dancing, amazing music, and flashing lights. Sure, there's a lot of humor to be found in Travolta's accent and family squabbles. But there is a vicious dark side to this smart film—so much so that we have to include a sexual-assault trigger warning. Add it to your Netflix queue here.
Bill Cunningham New York (2010), 99% on Rotten TomatoesIn this killer month, a little creative inspiration goes a long way. If you haven't already seen this doc on The New York Times' legendary street-style photographer—arguably the man who helped invent the genre—you owe it to yourself to sit down and see what can happen when one brilliant, odd individual finds their passion and pursues it with a completely open, dedicated heart. Add it to your Netflix queue here.
Marina Abramović: The Artist is Present (2012), 95% on Rotten TomatoesFor more fuel if you find yourself in a creative rut, turn to this record of the legendary performance artist's career and her The Artist Is Present exhibit at MoMA. We guarantee it'll fire up something fierce in you. It's also topical given that Abramović finds herself in the middle of a sad lawsuit with her former collaborator and lover, Ulay, who helps supply the film's most touching moment. Add it to your Netflix queue here.
Coming To America (1988), 69% on Rotten TomatoesSome of you out there may not be aware that Eddie Murphy used to make good, funny films. This fish-out-of-water tale about an African prince moving to Queens was one of his very best. Granted, there's so much cultural insensitivity going on here that Coming to America just couldn't be made today. But it was the '80s. What the hell did we know? Just laugh. Add it to your Netflix queue here.
The Source Family (2012), 74% on Rotten TomatoesThe sunniest and most L.A. of our various sunny, L.A.-themed films, The Source Family tracks the rise and fall of a flower-power era religion that grew from a vegan restaurant. Come for the beautiful, free-love hippies and hypnotic music, stay for the dark sexual coercion and spiraling madness. Really, there's been few more fascinating documentary subjects in recent years than cult leader Father Yod. Add it to your Netflix queue here.
August: Osage County (2013), 64% on Rotten TomatoesThis Meryl Streep/Julia Roberts family drama is a corny, melodramatic take on what was a brilliant play. That said, the dramedy totally has its moments and is exactly the right film to watch when you're frustrated with your family before or after Thanksgiving. If you think you've got problems with your relatives around the dinner table, boot this up. Your family drama will seem a light comedy in comparison. Add it to your Netflix queue here.