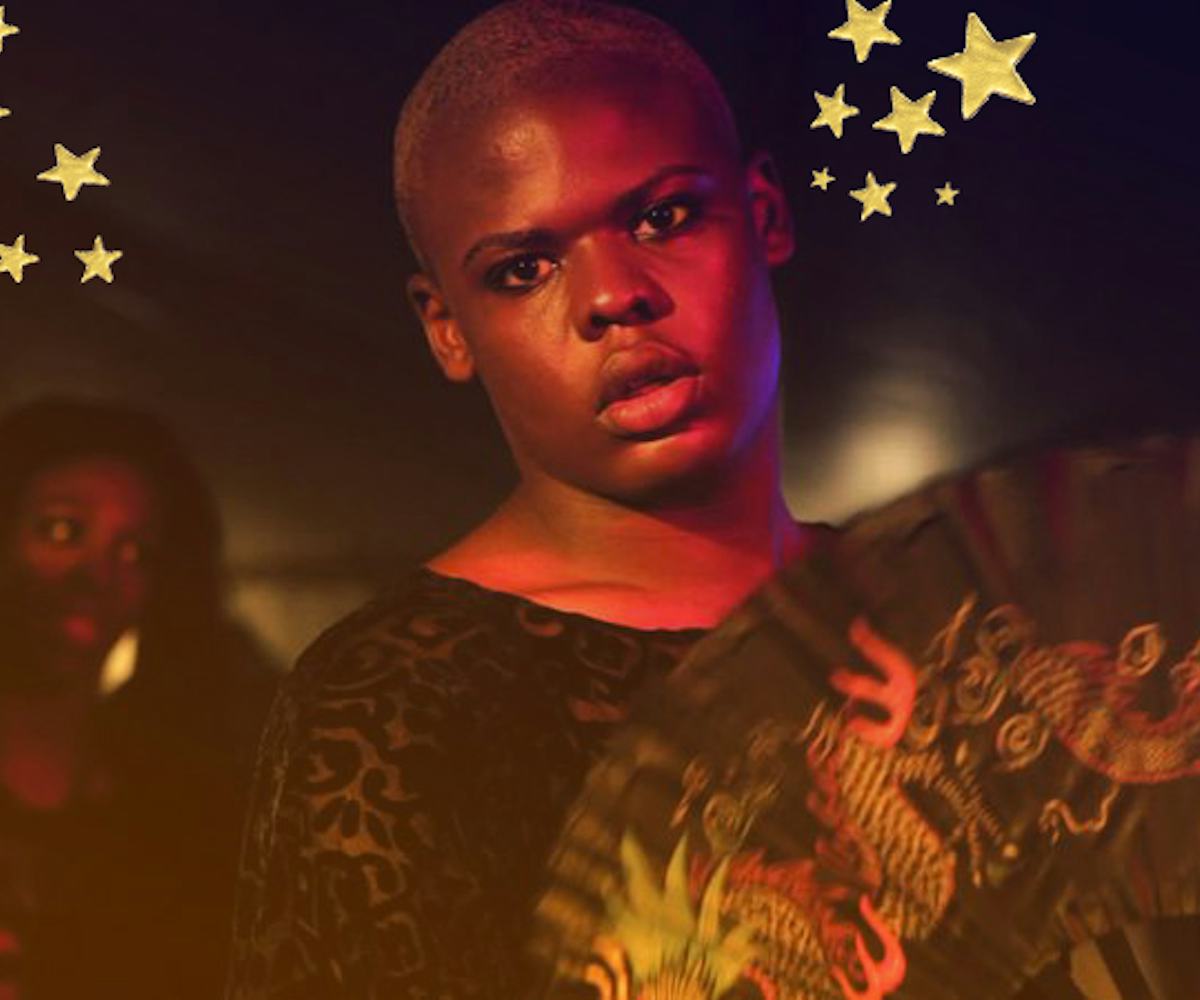 The 12 Best Movies Of Sundance
from murderess mermaids to beautiful biopics
by gabrielle korn + leila brillson
Last week in Park City, Utah, film nerds and celebrities alike bundled themselves in parkas and flocked from theater to theater, soaking up the majesty of movies premiering at the Sundance Film Festival. And this year's lineup did not disappoint. From the mind-blowingly unique—singing mermaid sisters who eat men, anyone?—to historical, politically charged biopics, this year's array of cinema had us buzzing long after our planes landed back home. We were particularly moved by the intersectional awareness present in the films, with a diversity of experiences and identities represented across the board. It was hard to pick our favorite, so we narrowed it down to 12. Ahead, the films that got stuck in our brains—and that are sure to continue attracting attention.
The Lure
A horror musical about mermaid sisters in Poland who work at a nightclub and eat men for fun might sound more like a dream than like the plot of a film that could be put into production and accepted into a prestigious festival, but rest assured, it's real. Perhaps more destined for a cult following than for mainstream critical acclaim, this trippy, loud, gruesome, whimsical flick was unlike anything else at Sundance. Watch it for the outrageously creative concept, and prepare to get hooked (pun intended) on the bond between the mermaid sisters. 
Certain Women
Certain Women is, above all else, about a group of loosely interconnected women and how lonely they are. It's more slice-of-life stuff than a plot-driven narrative, and moves pretty slowly, but is riveting to watch thanks to stunning performances by Kristen Stewart, Michelle Williams, and Laura Dern. It's not exactly a feel-good film: Think long, painful pauses that communicate more than dialogue ever could, gorgeously shot landscapes, and poignant missed connections that'll make you ache along with the characters. 
Suited
A Lena Dunham-produced documentary that'll be premiering on HBO in June, Suited follows clothiers Daniel Friedman and Rae Tutera of Bindle & Keep as they fit gender-nonconforming clients for bespoke suits. The documentary interweaves the clients' stories, revealing how something that seems so simple, like the need for nice clothes, can present such a complicated issue for anyone who can't shop off the rack—notably, trans people. Suited highlights the intersection of fashion, gender expression, and class in a groundbreaking way, calling attention to an issue that serves as a metaphor for trans issues in general.
Kiki
Like a modern-day Paris Is Burning, this documentary takes us into the world of LGBTQ youth of color as they come together to hold dance-offs, vogueing their way right into our hearts. It's an important, poignant look at what life is like for young queer people who don't fit into the white, middle class, gender binary version of the contemporary gay rights movement—and how for many people, families are chosen, not given. 
First Girl I Loved
This coming-of-age high school romance is about two girls falling in love, which sounds like a simple premise but is actually pretty groundbreaking for a feature film aimed at a mainstream audience. With tender, moving perfomances and uniquely authentic storytelling (text messages play a big role in their budding relationship, not unlike real life) this film is destined to become a classic of queer cinema. 
Lovesong
Manchester By The Sea
Hailed by many as the actual best film of Sundance, Manchester By The Sea is a moving meditation on loss, grief, and ultimately, healing. Casey Affleck gives a breathtaking performance as a handyman in Boston who, after the sudden death of his brother, is given custody of his teenage nephew. Watch with tissues and someone to hug. 
Under The Shadow
Set in Tehran, this horror flick is unlike anything in its genre. A mother and daughter experience supernatural forces in their bombed-out building—it's a great scary movie, but so much more, exploring the mother/daughter relationship as well as shedding light on the anxieties of living in a war-torn place.
Fundamentals of Caring
At once funny and incredibly moving, this Paul Rudd flick centers around the unlikely relationship between a caregiver and his first client—a teenager with muscular dystrophy. One road trip plotline and a sprinkling of Selena Gomez later, and this has all the makings of a major feel-good hit.
The Birth Of A Nation
The film that had everyone in Park City buzzing with excitement was well worth the hype. Telling the story of former slave Nat Turner who lead a liberation movement in Virginia in 1831, this powerful biopic depicts slavery with a raw honesty that had (until 12 Years A Slave) been conspicuously absent from Hollywood. It's confrontational, violent, and provocative, thanks in no small part to the impressive talents of writer/director/producer/actor Nate Parker.
Love & Friendship
Surprised to learn Jane Austen was hilarious? So were the viewers of Love & Friendship, based on Austen's novella Lady Susan. This mean-girl comedy gets its substance from its time period—during which women didn't have rights and often had to take matters into their own hands. The matter in the plot here is class, as Lady Susan seeks a better position in society through marriage.