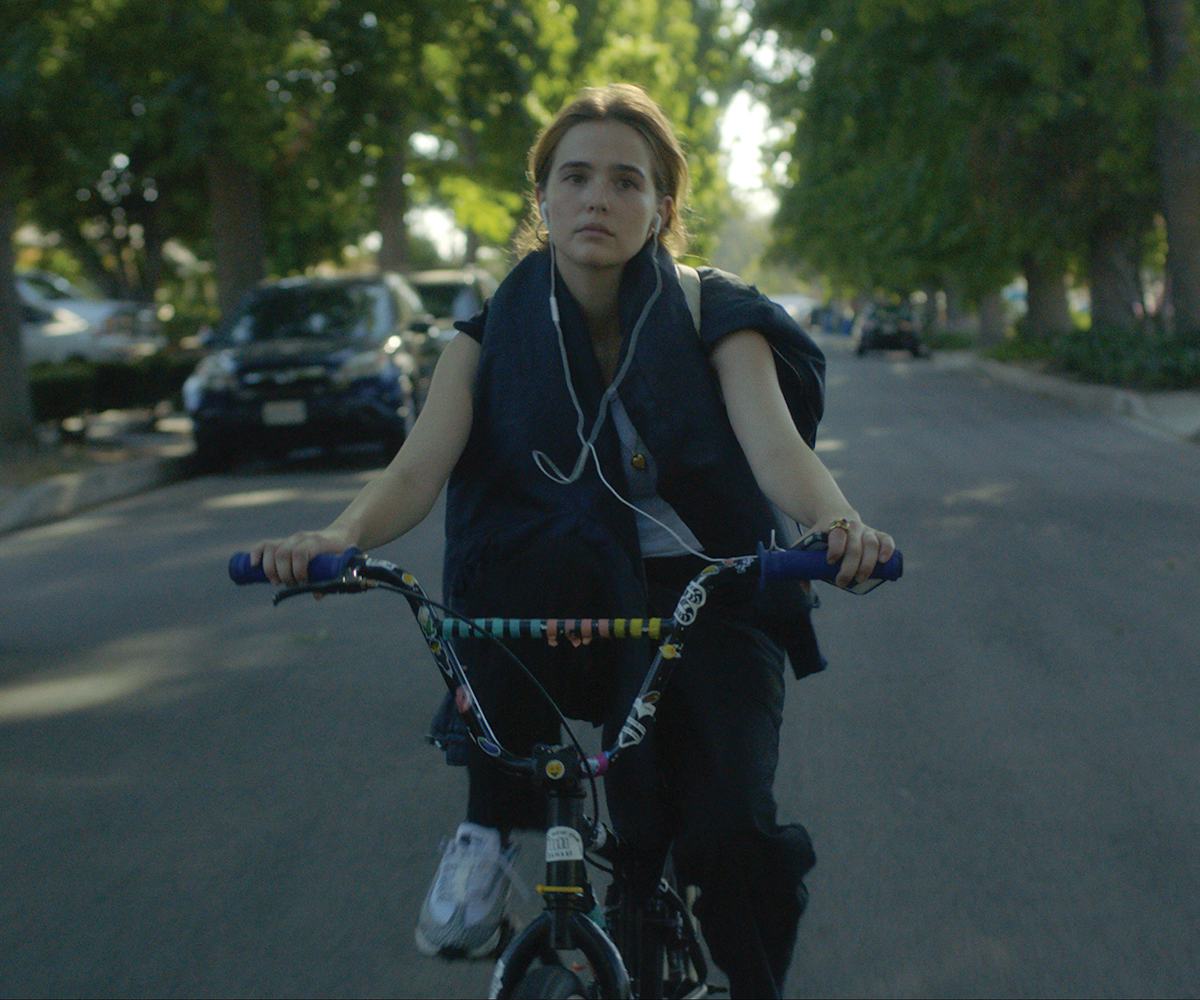 10 Tribeca Film Festival Movies To Get Excited For
New York's film festival starts Thursday
Later this week, the 16th edition of the Tribeca Film Festival will kick off with yet another intriguing slate of movies that, so far, have not been seen by many people. Tribeca, which was started by Robert De Niro in the wake of 9/11 to revitalize the neighborhood, doesn't have the indie cred of Sundance, the glamor of Cannes, or the Oscar hype of Toronto, but what it does have is the city of New York, which gives it an effortless relevance all the same. Below are 10 of the titles from this year's festival that we cannot wait to see.
Aardvark
Maybe the most Sundance-y movie showing at Tribeca, the story follows a therapist, played by Jenny Slate, whose newest patient, an introvert played by Zachary Quinto, has some serious issues with his older brother, a famous TV star played by Jon Hamm. Aardvark marks the directorial debut of Brian Shoaf, but the real draw here is Slate, one of the most captivating actresses working today, who can balance drama and comedy with the best of them.
Blame
Imagine being a 22-year-old girl and having a movie that you wrote, directed, and starred in have its world premiere at the Tribeca Film Festival. For Quinn Shephard, that's a reality, as her dark film about the rivalries and romances surrounding a high school production of The Crucible mirror the famous play itself.
Dabka
Based on the true story of Jay Bahadur, Dabka revolves around a novice Canadian writer's mission to immerse himself in the volatile world of Somali pirates, all in the name of a good story. Played by a bearded Evan Peters, who is joined by Captain Phillips scene-stealer and Oscar nominee Barkhad Abdi, Dabka features a large supporting cast of Somali non-actors, which should add to the feeling of immersive realism in this elusive world. 
Flower
Zoey Deutch solidifies her status as an emerging star in this weird and daring coming-of-age comedy from Max Winkler, about a girl named Flower and her friends who first seduce older men and then extort money from them. Things change when her mother (Kathryn Hahn) brings home a new boyfriend and his overweight son. The fact that this was produced by Jody Hill, Danny McBride, and David Gordon Green—the team behind Vice Principals and Eastbound & Down—is an indicator that this film will be anything but conventional.
Literally, Right Before Aaron
We're suckers for movies that take place over the course of a wedding weekend, and this indie is the latest in that always dependable genre. Justin Long plays a dude who's still not over the end of his relationship with his college sweetheart (Colbie Smulders) and yet must suffer the indignity of being a guest at her wedding to someone that isn't him. Been there.
One Percent More Humid
At least year's Tribeca, the twisty Always Shine took the festival by storm with its exploration of the dark undercurrents of female friendship. This looks like it could be its successor. Shot over the course of a steamy summer in upstate New York, this movie features two of our brightest young actresses—Juno Temple and Julia Garner—as childhood friends who reunite and cope with shared trauma from their past that threatens to tear them apart for good.
The Boy Downstairs
As Shoshanna Shapiro, Zosia Mamet was the secret weapon over the six seasons of Girls, but with this film, which stars Mamet as a writer who returns to New York from London and struggles to regain her footing, that secret is finally out. The twist here is that, once she finds her dream New York apartment, she also discovers that the man who broke her heart before she left town lives downstairs. This one is from first-time writer and director Sophie Brooks.
The Circle
After the mind-boggling success of Beauty and the Beast, Emma Watson has solidified herself as one of Hollywood's most bankable young actresses. But can she thrive in a non-fantasy tale that doesn't involve magic spells and horned creatures? This movie, about a seemingly benevolent tech company with sinister motives, will answer that question. The Circle co-stars Tom Hanks, John Boyega, and based on the Dave Eggers novel of the same name.
Thirst Street
Actress Lindsay Burdge is well-known to art house regulars and observers of New York's indie film world, but it's about time she broke out. Her role in this fever dream, about a woman dealing with her lover's suicide, could do the trick. After meeting a Parisian bartender and falling in love with him, she hastily moves to Paris only to find out that her love is unrequited. Things spiral out of control from there.
Rock'n Roll
In France, Marion Cotillard and her husband, the actor and director Guillaume Canet, are movie royalty, which means that over there this movie is a pretty big deal. Canet, who directs, and Cotillard, play versions of themselves and satirize what it's like to live under the glare of the spotlight. After Canet is told by a younger co-star that he's no longer hip, he goes to great lengths to prove that person wrong, even if it means sacrificing his marriage to Cotillard.