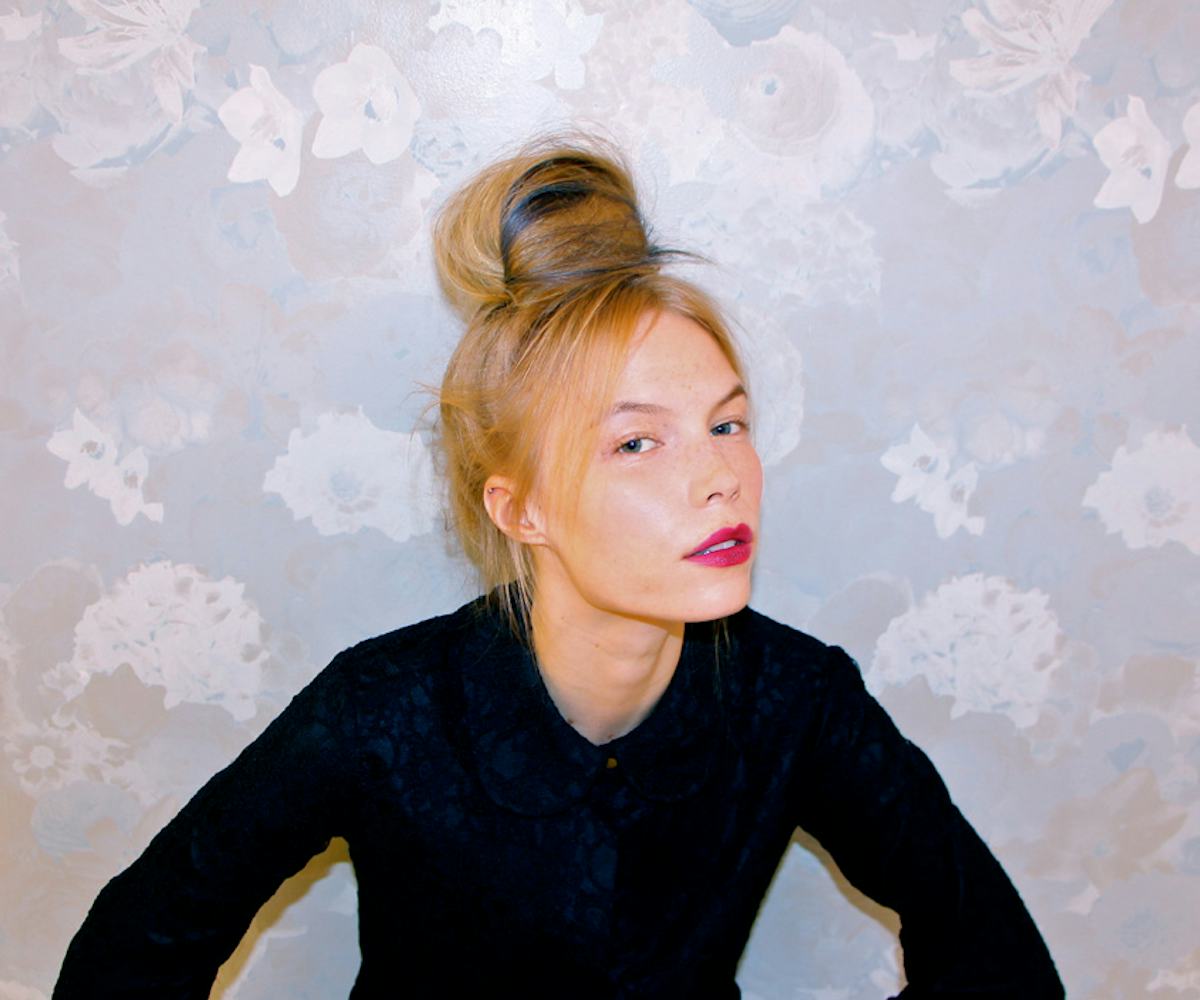 hair by Rheanne White and Tanner Bassett; makeup and photos by Tina Turnbow (Crosby Carter Mgmt); model Noora Lappi (Elite NYC)
everything's better in color
especially when it comes to spring's coolest hairstyles.
You feel that? It's springtime, kicking us all in the butt right now and telling us to shake it up. Yesterday we showed you how to match up to the perfect new scent, and today let's take things one step further with hair and makeup. We enlisted makeup artist extraordinaire Tina Turnbow (whose work you might recognize from the pages of NYLON) to show off the candy-colored beauty looks here. And to top it all off, recruited hairstylist Rheanne White and colorist Tanner Bassett from Tribeca's Rheanne White Salon in NYC to style and shape these My Little Pony locks. Just in time for the weekend, get inspired here!
White suggests adding color pieces to the nape of your neck on one side (mixing colors is best!). Back comb the top of your head and secure with a hair pin. Finish by side-swiping any loose hairs, then spray. On eyes, use MAKEUPFOREVER Eye Shadow no #91 and NARS Larger Than Life Long-Wear Eyeliner in "Puerta Del Sol"
According to White, the more colors, the better. "I created a twisted texture by spraying a salt spray to the root and letting that dry. Loosely twist, pin and spray," she explained. "Have fun with this look...no rules." 
On eyes, use NARS eyeshadow in "OUTREMER" & MAKEUPFOREVER Aqua Eyes eyeliner in Turquoise.
This style works best on unwashed hair. First, spray Oribe's Dry Texturizing Spray on the roots, then brush in. Next, pile all your hair into a high pony and backcomb the pony. Wrap around and secure with a pin, letting the pieces fall naturally.
On lips, use NARS satin lip pencil in PALAIS ROYAL