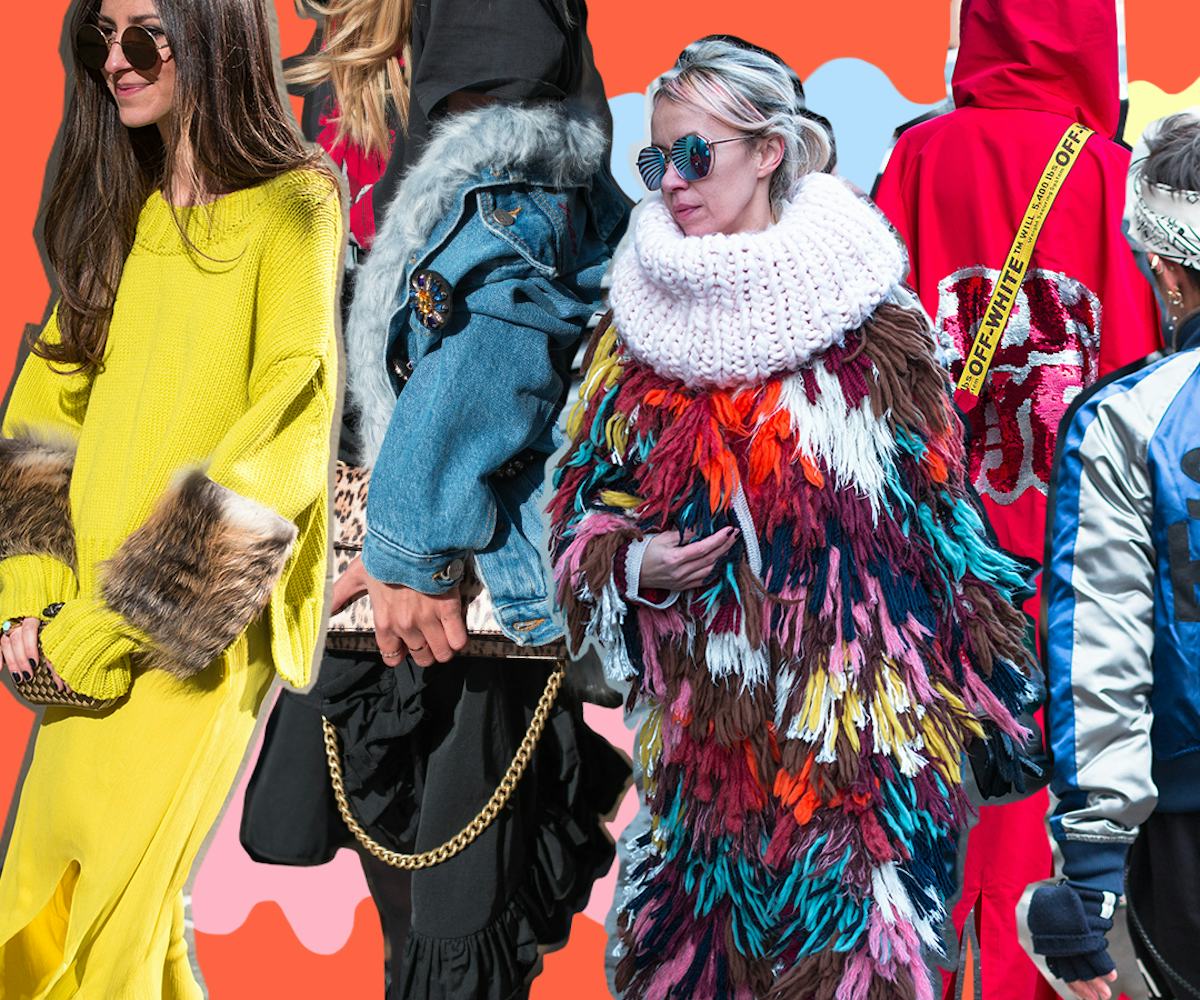 Photo by Franey Miller
The Best Street Style Moments From NYFW
Take a walk down "Style Mile"
Another New York Fashion Week has come and gone. (Conveniently, the chilly temperatures are gone, too. Strange how that works.) Next fall is going to be riddled with neutrals and no-fuss beauty. Disco is having a moment, and Chromat is preparing for the inevitable time when our cities are underwater. But the real show, the one with the trends we can start applying to our own lives in this moment, happened on the streets. One of the best parts of fashion week is seeing all the glamorous and stylish people proudly express themselves through clothing. It's what makes New York City such a joy to walk around. Every corner there's an opportunity to find sartorial inspiration—even when the street style photographers aren't huddled en masse. How can you not love that? So thank you, New Yorkers, for consistently showing up fashionably unique. You make dressing an art form. 
Ahead, our favorite street style moments from this blustery and truthfully inspirational week. Until September!
Those Ugg boots were made for walking, and that's just what they'll do.
This coat is dope.
"I don't need pants to stay warm, darling, when this look is straight fire."
Fashion volcano coat seeks same.
When I grow up, I want to wear my teddy bear instead of sleeping with one.
In fashion world, we call this color "bleu."
Little Red Riding hood takes NYFW.
Hey! Fuzz up?
Behold: the new way editors use their coats to announce the fact that they are, indeed, fashion editors.
When "Rhythm Nation" meets the Bee Gees, greatness follows.
Black-and-white done right.
Category is: proportion. Major style points for: sneakers.
We like our yellow to be anything but mellow.
Who doesn't love a little dress-up?
Jeans are always a good choice.
Be still our Cara Delevingne-missing hearts.
Why look at magazine editorials when you can literally be a walking one?
Comfy, cozy, and if Marc Jacobs' show is any indication, on trend.
Jewel tones forever and ever and ever.
One pair of pants is nice, but two? Winner, winner, chicken dinner!