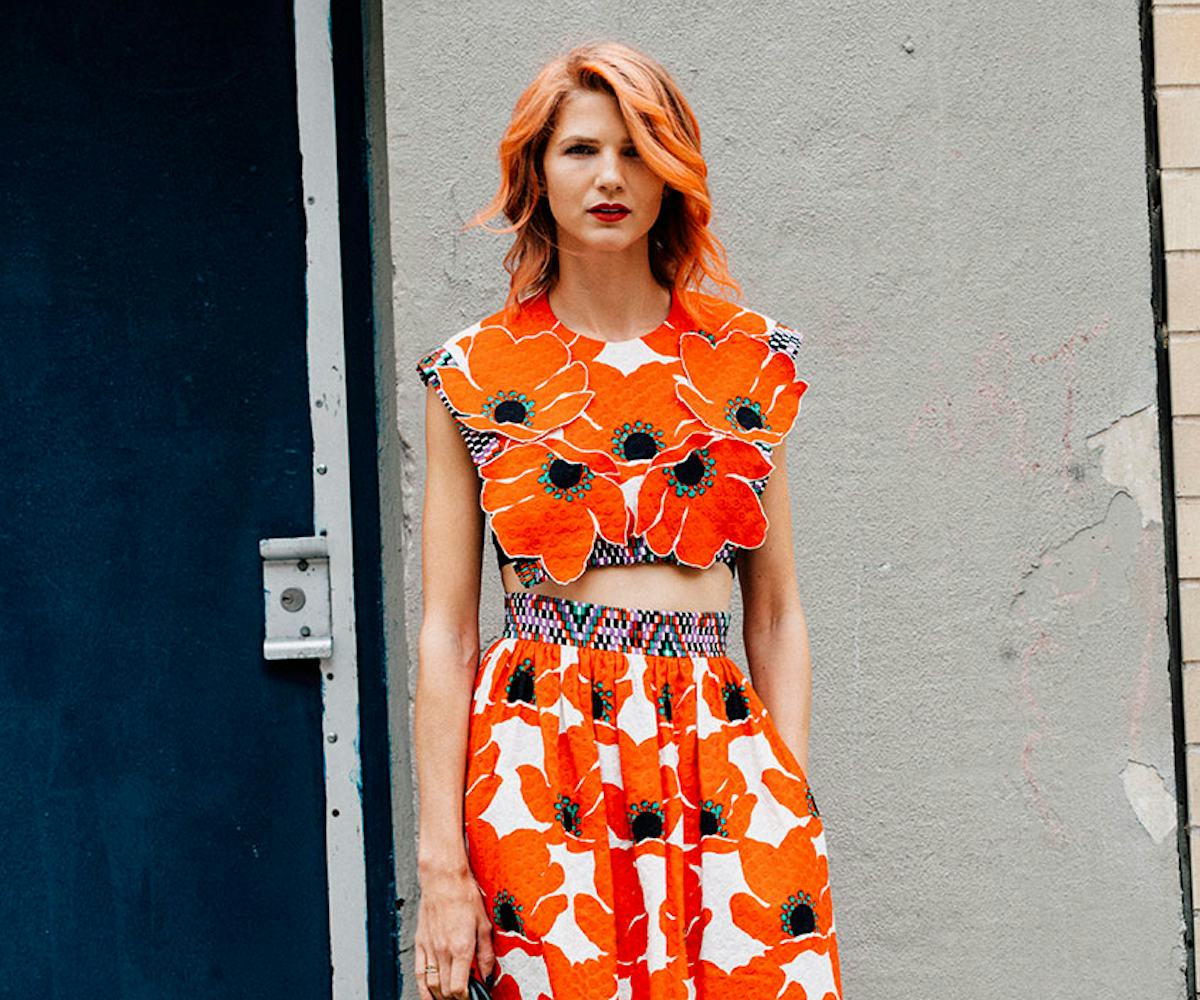 Photos by Alexandra Gavillet and Alyssa Greenberg
the best of the best nyfw street style
At this point, it's pretty safe to say New York Fashion Week made us, well, weak. The seven days took a lot out of us, but man did they gift us with a bevy of style inspiration. We brought you a day-by-day look into what the darlings of the Big Apple were wearing, but we wanted to narrow it down to the all stars. These 11 girls wore looks we'll be dreaming about for weeks on end. Hell, we need this post to remind us what we were swooning over come actual spring. So, congrats girls. You've managed to out shine even the best of the runway looks. This ones for you.
Nothing to feel blue about here!
Mhmm! Yes, glow on.
She's really ready to, uh, face the day.
Thank Dora that Swiper can't swipe, because we're going to swipe this look.
Artpop can mean anything!
BRB! Running to the nearest craft store to snag some pompoms for our bags.
R29's Annie Georgia Greenberg and Rachel Besser don't let any rain get on their parade.
Wonder is, well, wonderful.
How to rock lace with grace.
Orange you glad we photographed this beauty? We are.