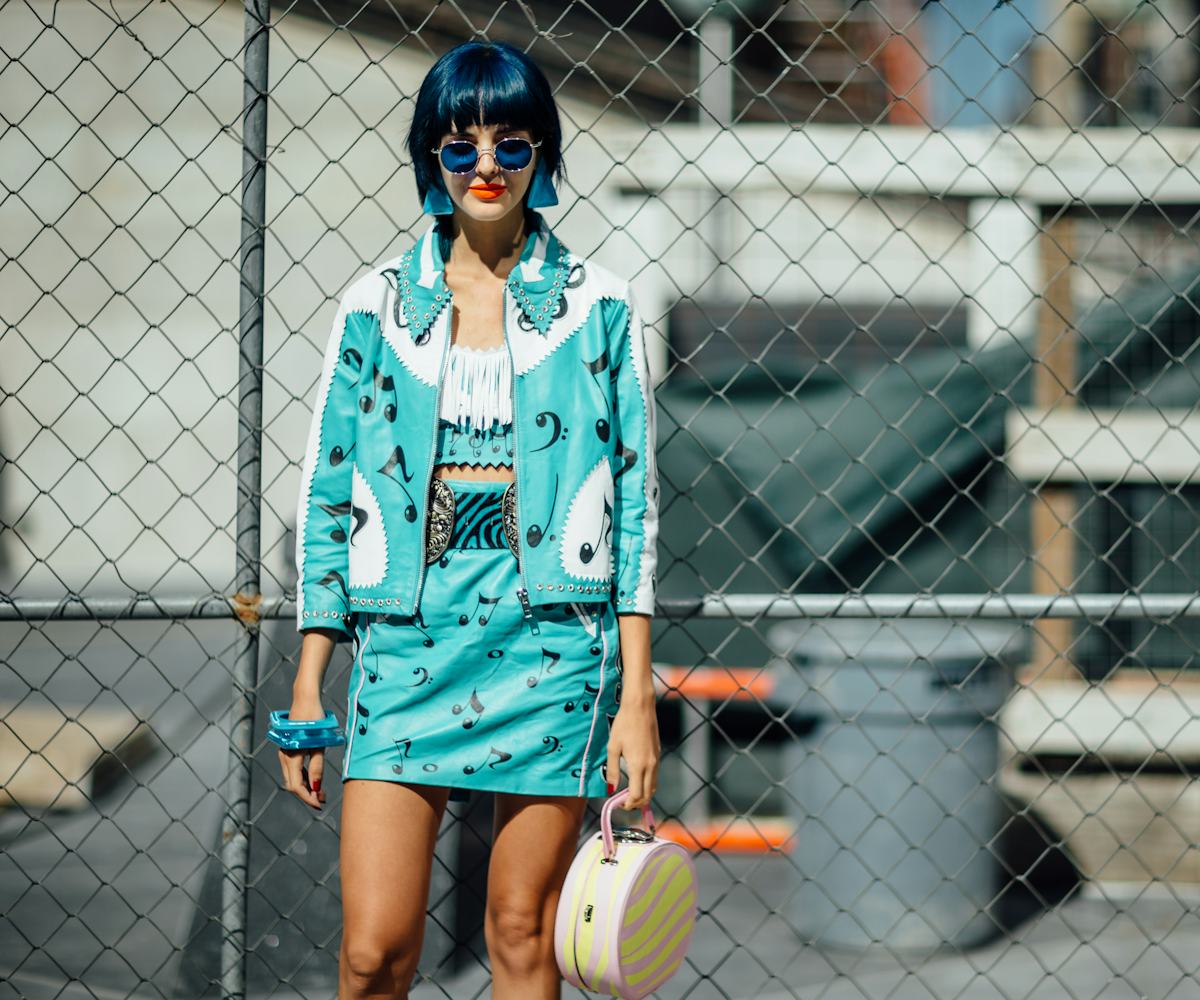 Photographed by Paige Campbell Linden
The Best Of NYFW Street Style
Well, New York Fashion Week is officially over. The fashion people are all jetting off to London while the rest of us hang up our heels and resume life as everyday human beings with penchants for all-black wardrobes. (Hey, this is New York City after all.) But, before we do all that, let's take a moment to admire the genuinely inspiring style that took to the streets this season. Mother Nature presented us with heat waves, wind, and possible storms, but, like Fanny Brice, nothing was going to rain on NYFW's very chic parade. "Hey, Mister Arnstein! Here I am!"
Right. Onward we go.
The Cadbury Creme of outfits.
What's your sign?
Slidin' into the DMs (damn moneys).
NYLON's fashion market editor, Marissa Smith, on her way to steal your street style moment.
This isn't Sita Abellán's first time at the rodeo.
Cool Way To Tell Your Team You Mean Business: Wear combat boots, because business is combat.
Goodbye, world. NYLON's digital market assistant Jenna Igneri's look has left us deceased.
Tattoo you!
After dropping the cash on this Vetements hoodie, though, who knows if one would have money to even set something on fire!
Gabrielle Korn, NYLON's digital editorial director, sees your colorful street style and shades it with fifty shades of black.
After this week, same!
No pink, you stink!
Boots the house down, '90s queen!
Yes, Miss Thing! Give us those Puma Fentys.
"Fashion is always uncomfortable," Anna Dello Russo once said. "If you feel comfortable, you'll never get the look." Word.
Fashion loves unnatural hair colors.
*Listens to Katy Perry's "Peacock" once*
Karlie Kloss is boss.
Cipriana and TK Quann can do no wrong.
In case you were wondering...