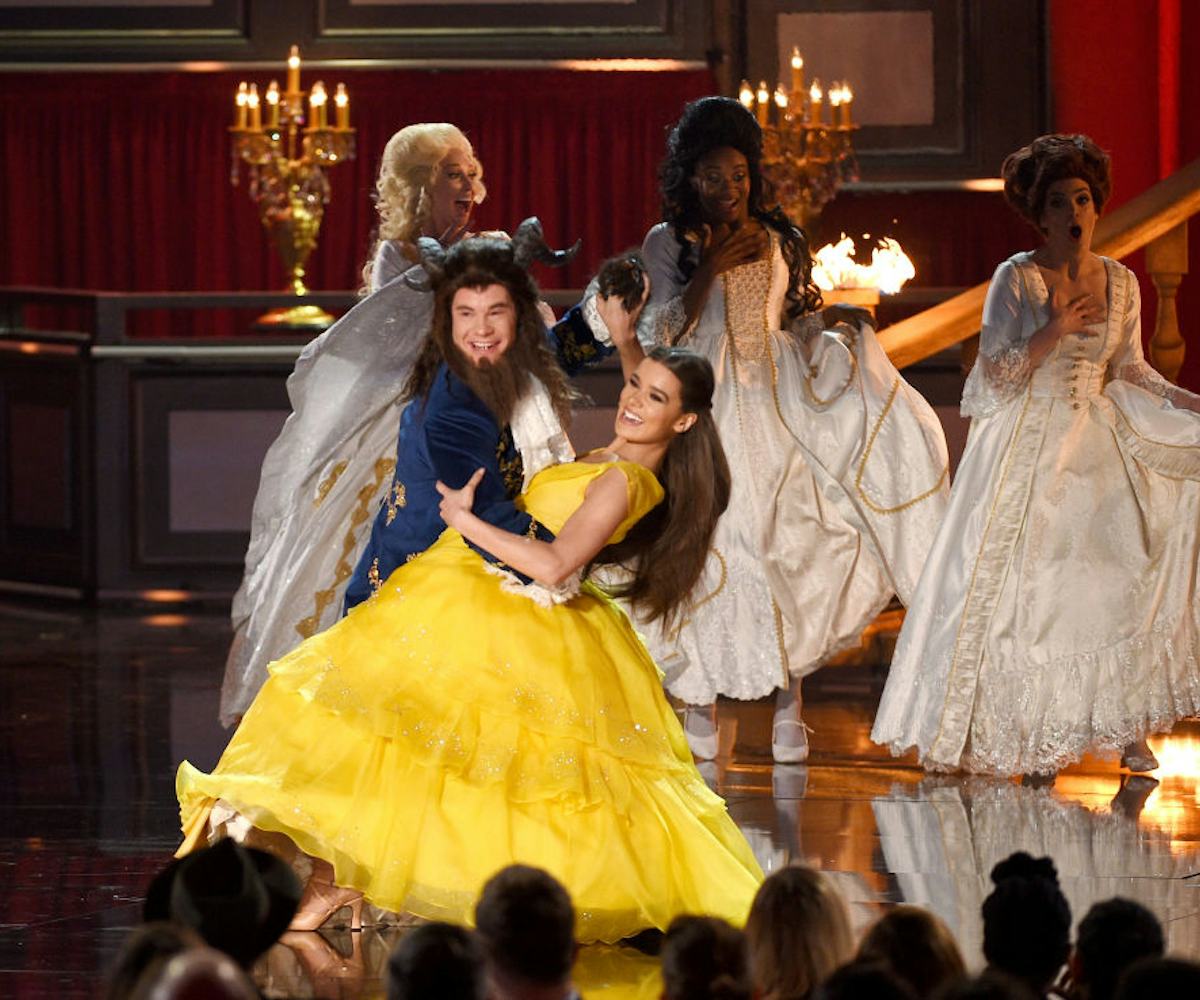 Photo by Kevork Djansezian / Getty Images
The Best Moments From Last Night's MTV Movie & TV Awards
From Maxine Waters to Millie Bobbie Brown
This year's MTV Movie Awards—recently redubbed the MTV Movie & TV Awards—marked the 24th year of the light-hearted ceremony. Filled with surprise celebrity encounters, insane fashions, moving moments, and unexpected comedy, we're now taking a look at some of the best moments from last night's show.
In a big step forward for LGBTQIA+ inclusivity, the stars of Moonlight won the award for Best Kiss. "This award is bigger than Jharrel [Jerome] and I," Ashton Sanders said. "This represents more than a kiss. This is for those who feel like the unders, the misfits—this represents us. We love y'all and thank y'all."
Spooky psychic child Millie Bobby Brown rightfully took home the golden popcorn for her performance in Stranger Things, and the young It Girl could not stop crying about it. Who could blame her?
Another update to the show was the creation of an all-gender award for acting, which had its first inaugural winner, Emma Watson, giving a powerful speech on the important gesture. "Empathy and the ability to use your imagination should have no limits. This is very meaningful to me," she said.
Taraji P. Henson celebrated her win for the newly minted Best Fight Against the System Award for Hidden Figures with a passionate and political speech about the importance of putting our differences aside. "I hate the separatism," she said, after almost dropping the award on the floor. "I hate that it's man versus woman, black versus white, gay versus straight. Whatever. We're all humans, right. God is very clever. God is very clever. He made us all different for a reason, so we better figure it out."
Speaking of passionate and political, it was actually heroic Congresswoman Maxine Waters who introduced the new category. She received a much-deserved standing ovation before handing out the award.
Noah Cyrus performed her new jam, "Stay Together," off of her album, NC-17.
And Amanda Sternberg stunned in this look and blue lipstick.
But it was perhaps the show's opening number, a parody of Beaty and the Beast starring Hailee Steinfeld and ceremony host Adam Devine, that took the night.