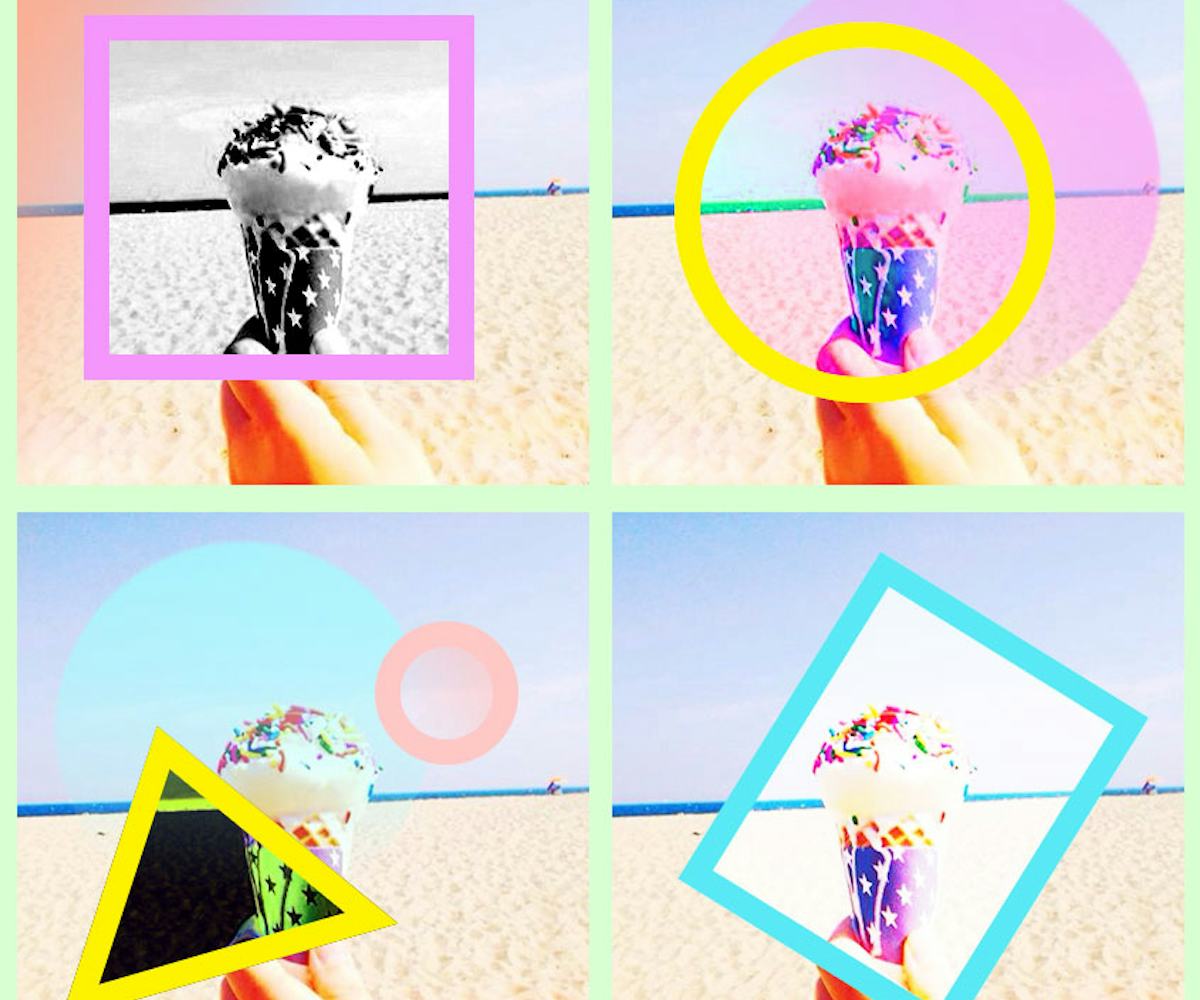 8 apps to help you step up your instagram game
normal filters just won't cut it anymore
When Instagram first arrived in 2010, many iPhone users rushed to download the app to transform their photos into masterful works of filtered art.
But after this initial wave, a new crop of photo editing apps came along that built on Instagram's easy-to-use features and allowed for even more complex masterpieces to be created. Gone are the days of simple light-editing, limited tilt-shift options, and well-known filters like X-Pro II or Valencia. These features have been around forever, leaving feeds redundant, boring, and—dare we say—basic. 
But have no fear Instagram mortals, you can transcend these basic features and transform your feed using unique filters, gritty textures, and complex lighting—all with the help of the following photo-editing apps. 
VSCO Cam is the go-to photo-editing app for the Instagrammer who wants to take their photos to the next level without trying too hard. Choose between 10 unique filters, alter saturation and contrast, and experiment with shadow and highlight colors to create photo masterpieces the average Instagram user couldn't. And do it all for free.
Filterstorm Neue is perfect for the intermediate/advanced photo editor. The app builds on the lighting/exposure/contrast basics found in other photo-editing apps to allow users to adjust curves, levels, and tone mapping. Plus, users can blend effects over one another. Cost: $3.99.
Though Snapseed's filter selection is a little weak, users can play with texture as well as color or light. And a huge bonus is that users can zero in on specific problem areas to brighten/darken them with a brush instead of being forced to adjust the exposure or contrast of the image as a whole. Another plus? It's free. 
Mextures is the app for the Instagram user who cares more about texture than about lighting or color. Users can overlay grainy films, light leaks, gradients, and textures pulled from nature to add depth and artistic interest to their photos. Even better—the app lets users overlay an unlimited amount of textures, so they can create images that are as subtle or as complex as they desire. Cost: $1.99. 
TouchRetouch is exactly what it sounds like—an app that allows users to focus on unwanted portions of their photos to retouch them. Whether users want to remove a blemish from a selfie or cut an awkward photobomber out of a good shot, they can do either with nothing but a quick swipe of the finger. Cost: $0.99. 
Filters for iPhone offers 500+ filters and 800+ ways for users to transform their photos (think: textures and light-leak overlays). Though this may be a bit overwhelming for some, the avid Instagrammer will love the options and won't find this many on any other app. Cost: $0.99.
Adobe Lightroom is the app for the Adobe Creative Cloud subscriber. Though it might not be available to most people, those who have access to it can take advantage of the advanced editing capabilities, ability to open RAW photos, and access to all of their personal Creative Cloud content. Cost: Free with subscription. 
Enlight does nearly everything an Instagram user could want it to—for the cost of $4.99, of course. Users can choose between an array of vintage filters, overlay retro cursive text on their photos, put a blurred background behind photos to make them square (without having to worry about those annoying white borders), and warp objects to give them a surreal feel. No other photo-editing app does this much, but most don't cost this much either.