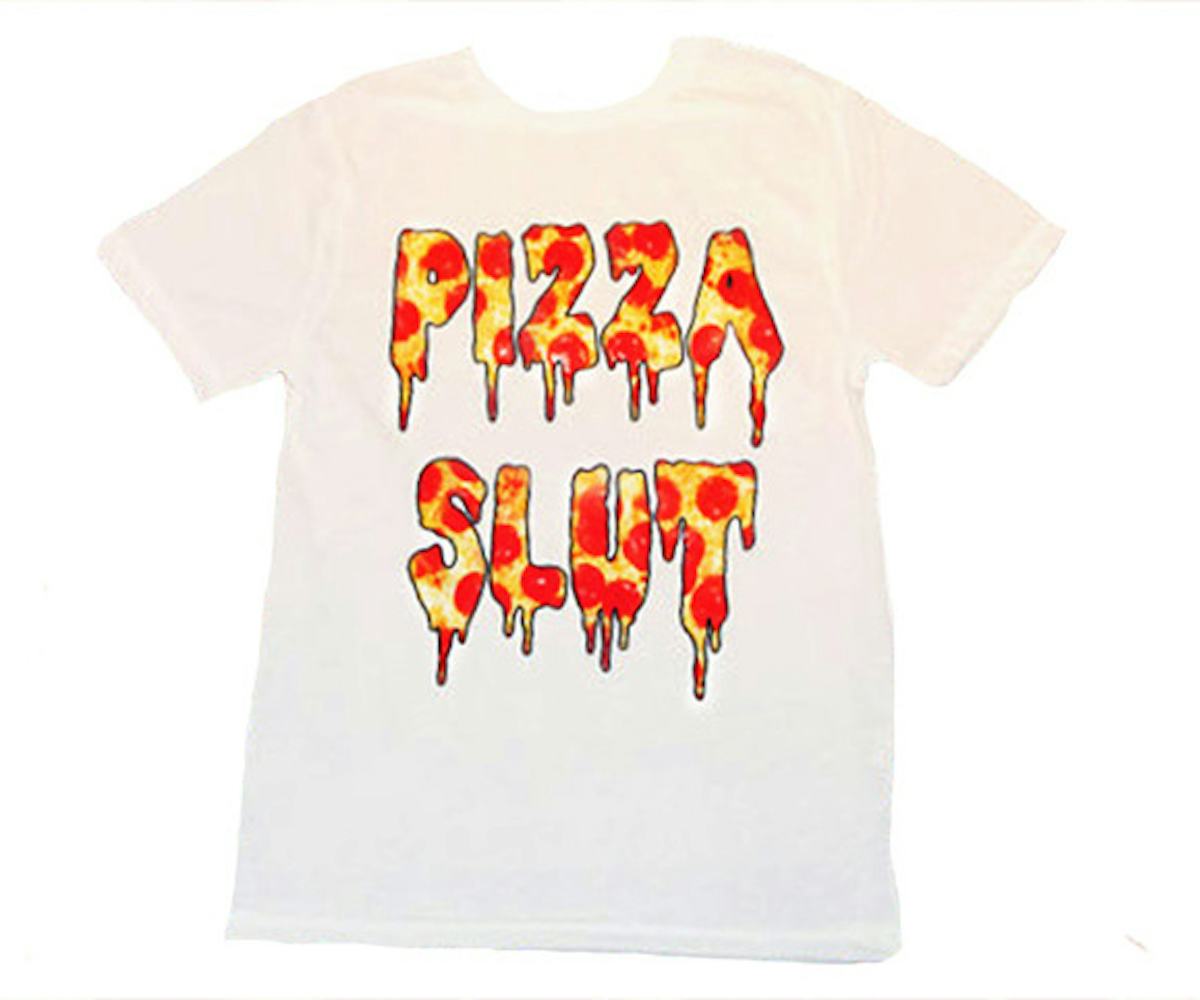 editor's pick: any way you slice it
the best pizza spots in nyc, guaranteed.
Some people have incredible memory. Others are skilled knitters.
But my special talent? No matter where I am in New York City, I can tell you the best pizza spot within walking distance. I'm like a human Yelp, with an imaginary rolodex floating in my brain. It helps that I first moved to New York 11 years ago--and that when it's 1 am my go-to snack is a cheesy slice. And that I tend to stay away from the big name, super tourist-y spots (I can't be bothered to wait in line for anything). It's also useful that, while I have favorites, I'm not a regular at any given spot (yes, you could call me a pizza slut--which is why I should really pick up one of these tees from Roland Royalty); in other words, I've tried tons.
And because it is a skill that I've honed over the years, I've kept my best-of list a bit of a secret; sure, if you're with me on a Friday night and we're craving pizza, I'll direct us to my nearby pick, but I'd never share the entire thing. Until now....because I'm leaving New York (tear...) and I figure that rather than have this knowledge go to waste, I should share it with the world.
Below are my top five spots--read through the list, and then let me know what pizza spots you love on Twitter (you can find me at @RebeccaWD)!
If You're At Piano's (Or Anywhere On The Lower East Side), Try...
Rosario's PIzza (173 Orchard Street)
They're open super-late, have a little take-out window for the summer months, and have this just-sweet-enough crust that I love.
If You're Up By Columbia University (Or Anywhere on the Upper West Side), Try....
Koronet's Pizza (2848 Broadway)
Come with an appetite--these slices are bigger than your head.
If You're Drinking At Skinny Dennis (Or Anywhere In Williamsburg), Try....
Vinnie's Pizzeria (148 Bedford Avenue)
The only downside is the fact that they close too damn early.
If You're At The Barclays Center (Or Anywhere In Fort Greene), Try....
Not Ray's Pizza (690 Fulton Street)
I'm normally fine with a regular old cheese slice, but at Not Ray's go for the mozzarella.
If You're At Beauty Bar (Or Anywhere In The East Village), Try....
Artichoke Basille's Pizza (328 E. 14th Street)
Go on, get the artichoke pizza. You'll thank me.
If You're Hanging Out At The NYLON Office (Or Anywhere in SoHo), Try....
Rubirosa (235 Mulberry Street)
"But Rubirosa doesn't serve slices, only pies!" OK, ready for this secret: They serve slices--regular and vodka--during the day (expect to wait a bit to get one, but it's so worth it). You're welcome.