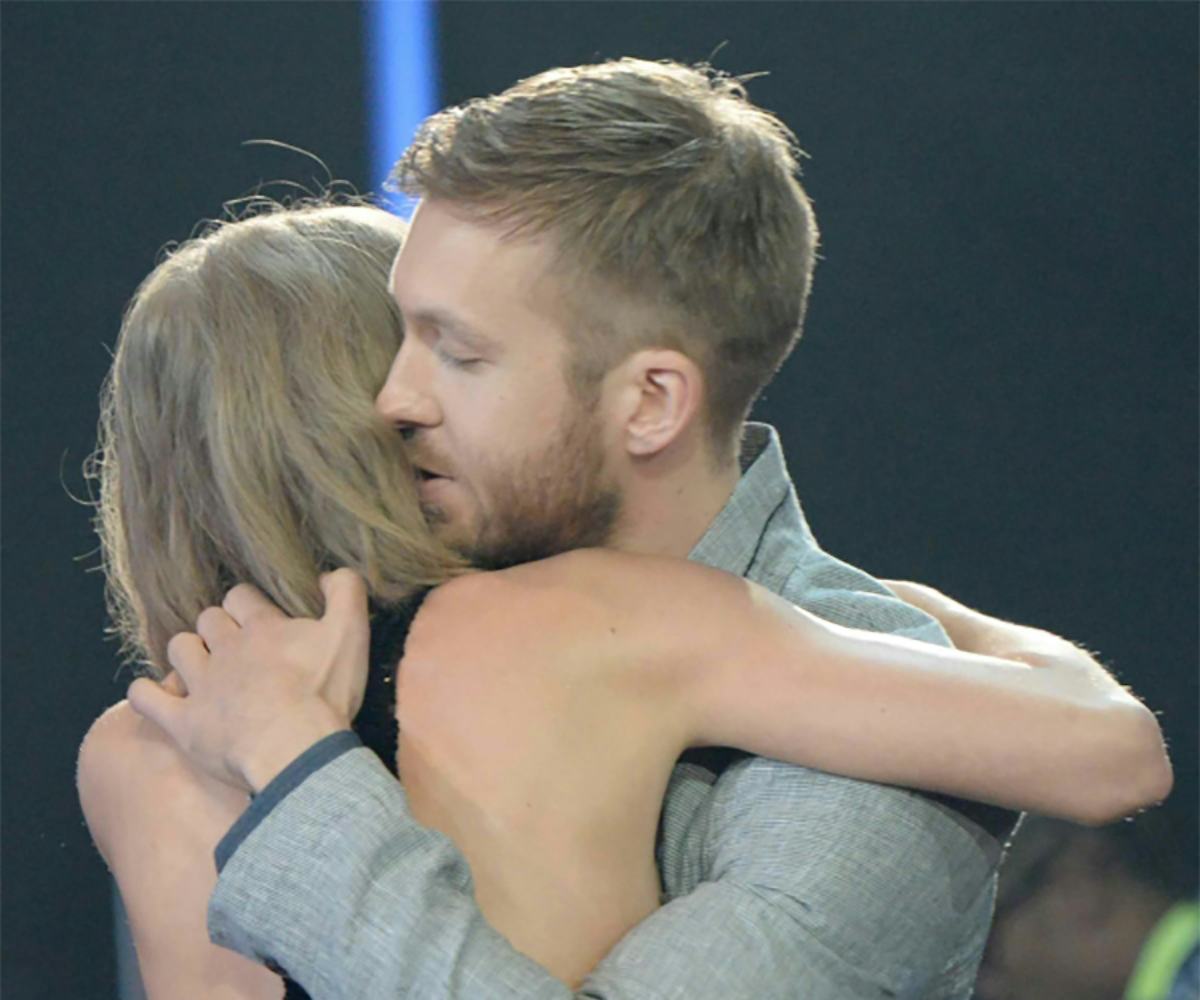 The Best Revenge Songs Of All Time
From our friends at The Zoe Report
Curated by Rachel Zoe and her team of editors and stylists, The Zoe Report is not only your stop for all things fashion and beauty but all-around lifestyle as well. Check out their site for everything from shopping tips to dating advice, to the latest in celebrity news.
Almost two weeks ago, TMZ reported that Calvin Harris has written a thinly veiled accusation (in the form of a song) that Taylor Swift cheated on him. The lyrics are purported to have been written from the perspective of the person with whom Taylor cheated—presumed to be Tom Hiddleston—and they include such gems as, "I see online that you begun to be a good girl and take trips with your boyfriend / Being attentive, continue to pretend…" and "You've hidden my name in your phone so you can call me to tell me you've been going through hell / Left him alone and you booked in a hotel." Drama! TMZ also pointed out that one of the song's lyrics includes the words "low key," which it insists are meant to stand for "Loki," the name of Hiddleston's Marvel character. Anyone else feel as though they've been suddenly and unceremoniously transported back to the ninth grade? Who knows if any of this is true—TMZ is now saying that its "Taylor sources" claim Harris wrote the song before he and Swift started to drift, but we will forever listen to Harris' new song (once it's released) with this dramatic context in mind. After all, revenge songs are the best, especially when you yourself are going through a breakup. Here, eight of the best revenge songs of all time.
[RELATED: Iconic Clueless Fashion That's Back On Trend]
Back in the aughts, Britney Spears allegedly cheated on her then boyfriend Justin Timberlake with one of her backup dancers. This epic burn was his response, made all that much more powerful by the fact that he hired a Britney look-alike for the song's music video.
Sure, this one's pretty dark, but that's what makes it so epic, especially as sung by three country girls. Our favorite lyric is, "Those black-eyed peas? They tasted alright to me, Earl / You feelin' weak? Why don't you lay down and sleep, Earl." 
Carly Simon had a lot of marquee boyfriends who could've been the subject of this song—Mick Jagger, Cat Stevens, and Warren Beatty among them. A few years ago, she finally revealed that it was actually written for producer David Geffen, whom she wasn't dating but who ran her record label at the time.
Before Bey took to the bat, Carrie Underwood wrote an entire song about going cray-cray in this manner. "I dug my keys into the side of his pretty little souped-up four-wheel drive / Carved my name into his leather seats / Took a Louisville Slugger to both headlights / Slashed a hole in all four tires / Maybe next time he'll think before he cheats." He probably will, but he will also probably think about getting a restraining order.
"At first when I see you cry / It makes me smile / Yeah, it makes me smile / At worst I feel bad for a while / But then I just smile /I go ahead and smile." Enough said.
Of all the revenge songs on Lemonade, "Don't Hurt Yourself" packs the most punches. We can't publish the lyrics here because they're replete with curse words, but you can ogle their awesomeness here. "Sorry" is also pretty epic.
Boy, oh boy, did Adele get her revenge with this song, which propelled her to super stardom. Thinking of how often her ex has had to hear this song over the years makes us happy on behalf of scorned women everywhere.
If you're of a certain age, you likely remember pouring your little pre-teen heart into angst-ridden renditions of this epic revenge anthem (much to the dismay of your parents, in all likelihood). If you've ever been cheated on or dumped, this intense lyric probably still speaks to you: "Every time I scratch my nails down someone else's back I hope you feel it. Well, can you feel it?" YAS, queen.