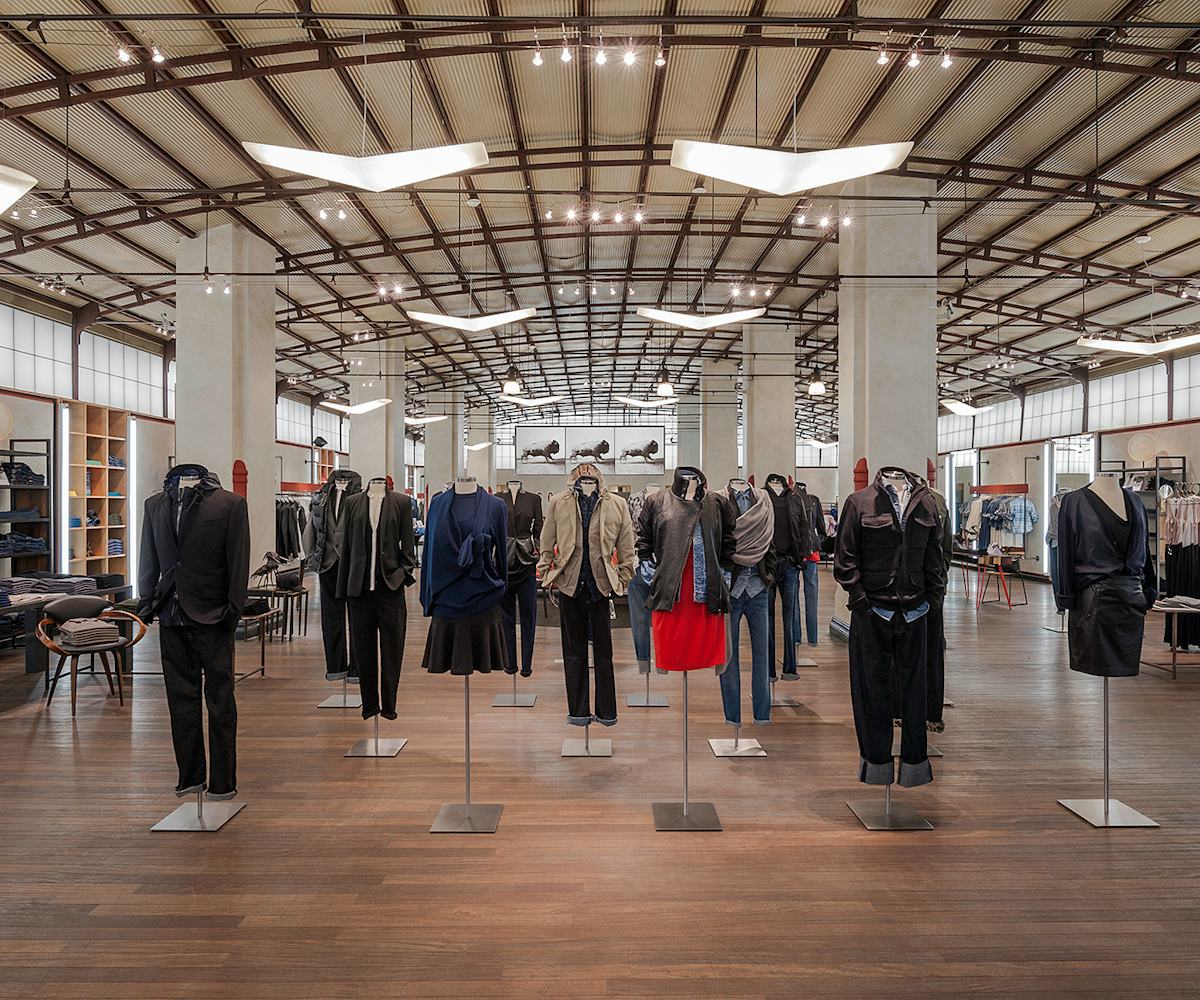 photo courtesy of armani exchange
the 9 best shops in soho
where you have to stop in new york's shopping mecca.
Here at NYLON we're shopping obsessed, but you probably already knew that. What you didn't know is that on our lunch breaks we tend to sneak off after grabbing a sandwich from Olive's to check out the awesome stores in our 'hood, the shopping mecca that is SoHo, New York.
Instead of being greedy and keeping our favorite shops to ourselves, we decided to share our wealth of knowledge with you. Whether you're a native New Yorker or a tourist looking to find the best boutiques to hit up on your trip, you're going to love these stores big and small, guaranteed. The hardest part of checking out each of these will definitely be not blowing a paycheck be the end of your trip. #YOLO?
The Store:
The Address:
35 Howard Street
The Reason:
The last time I went in here, Rita Ora was in the dressing room trying on, like, a million outfits. Enough said. -- Rebecca Willa Davis
The Store:
The Address:
568 Broadway
The Reason:
What's better than a one-stop shop to get the best jeans, T-shirts, and leather jackets? Oh, nothing? Yeah, we thought so. -- Steff Yotka
The Store:
The Address:
131 Mercer Street
The Reason:
There's no hiding the fact that I want to be a French garconne, and A.P.C. is helping me fuel that fire with their timeless jeans, sweaters, and witty T-shirts. -- SY
The Store:
The Address:
95 Spring Street
The Reason:
Everything you never knew you needed but can't live without--like, um, a butterscotch tin from the Netherlands or a bottle opener from Japan. -- RWD
The Store:
The Address:
560 Broadway
The Reason:
It's a giant shoe mecca that singlehandedly fuels my sneaker addiction. What's not to love? -- Liza Darwin
The Store:
The Address:
52 Prince Street
The Reason:
Their staff picks haven't failed me yet, but good luck getting to the books--the magazine section in the front has 
everything
you could want to read (including, duh, NYLON). -- RWD
The Store:
The Address:
93 Grand Street
The Reason:
Not that Vans sells any bad designs, but it always seems like their newest, coolest, most exclusive editions of their classic kicks land here first. Bonus points for the cute boys working at the store. -- RWD
The Store:
The Address:
494 Broome Street
The Reason:
Aside from having delicious sushi, Sunrise Mart is also the go-to spot for Japanese beauty products, magazines, stationary, and, Hello Kitty paraphernalia. It's like heaven on Earth. -- SY
The Store:
The Address:
33 Greene Street
The Reason:
I literally dream about the jeans, the motorcycle jackets, and the chunky sweaters here. -- LD