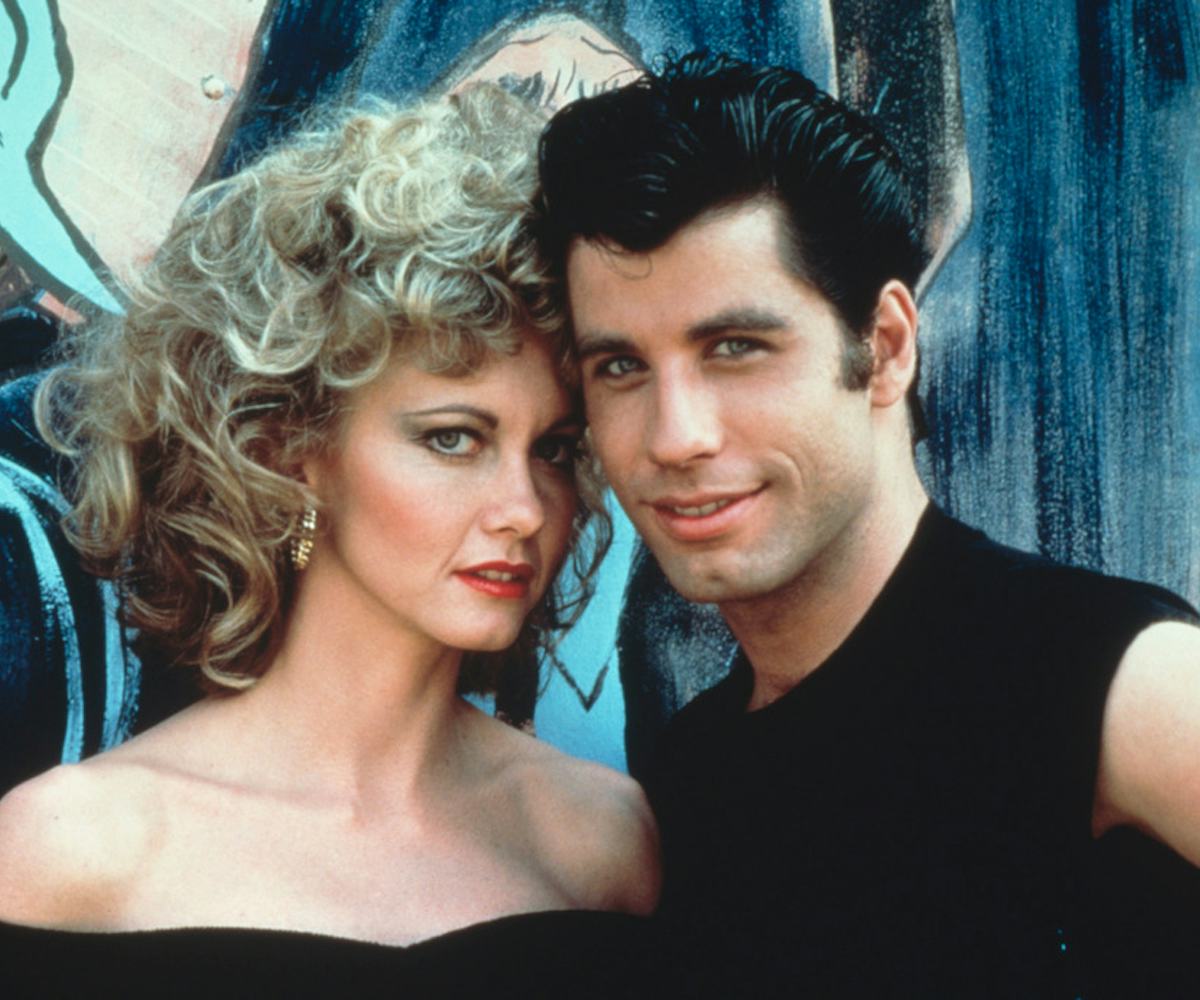 photo via paramount pictures
10 summer romances that steamed up the screen
summer lovin', happened so fast
Whether it's the hot temperatures, bare shoulders, or the seemingly-endless days, summer love is in a class of its own. Bonus points if it's forbidden. Perhaps this is why there are so many movies are dedicated to portraying summer relationships. Whether it's an ongoing romance or just a brief fling, summer lovin' is sweet, sexy, and we can't get enough.
Click through for the gallery to revisit film's best and most iconic summer romances.
Frances "Baby" Houseman and Johnny Castle - Dirty Dancing
Baby arrives at a resort for the summer, meets a muscly dance instructor who teaches her love and steamy routines, pushes through obstacles that threaten to separate them, and dances with him to "Time of My Life" in an iconic ending scene. This proves to be the recipe for the perfect summer romance.
Em Lewin and James Brennan - Adventureland
Who wasn't awkward and confused over college summer breaks? The portrayals of love, jealously, and regret are so real, it's difficult not to root for Em and James.
Jake Twist and Ennis Del Mar - Brokeback MountainThough Jack and Ennis are ultimately never able to fully live out their love, the moments they share throughout the movie are incredibly poignant.
Sandy Olson and Danny Zuko - GreaseOkay, to be fair, most of the movie is set during a school year—but Danny and Sandy meet during the summer and share a passionate romance that sparks the song, "Summer Nights." Danny and Sandy are possibly the quintessential summer lovers, and it would be a shame to leave them out.
Lizzie McGuire and Paolo Valisari - The Lizzie McGuire MovieSure, Paolo ends up being a liar and a terrible singer, but he also showed Lizzie what dreams were made of—and finally showed her that she had a great guy, Gordo, alongside her the entire time.
Lloyd Dobler and Diane Court - Say AnythingThere's only one word to describe the scene (yes, that scene) where Lloyd stands outside Diane's window and holds a boombox high over his head: iconic. This movie raised the bar for summer romances, and honestly, we're not mad about it. Their youthful and honest love, and the obstacles that stood in the way (like Diane's criminal dad) made the film so #relatable.
Benjamin Braddock and Mrs. Robinson - The GraduateThe Graduate defined the revisionist genre cycle in cinema. Benjamin Braddock comes home after graduating from university and becomes involved in a sexual relationship with his girlfriend's mother, Mrs. Robinson, in order to break up the listlessness he feels. This movie redefined the summer fling and shook up the traditional values of a generation before it.
Stella Payne and Winston Shakespeare - How Stella Got Her Groove Back
When Stella goes to Jamaica (where it's summer all-year-round), she meets Winston Shakespeare, an absurdly handsome and sincere guy who turns out to be 20 years younger than she. What follows is a steamy and romantic affair. True, when Winston is 30, Stella will be 50 (whoa), let's remember: age is nothing but a number.
Hoop McCann and Cassandra Elridge - One Crazy SummerThough One Crazy Summer is more about the Hoop and George's absurd adventures than Hoop and Cassandra's romance, Demi Moore and John Cusack's on-screen chemistry make this pairing super enjoyable to watch.
Vicky, Cristina, Juan Antonio, and María Elena - Vicky Cristina Barcelona
Vicky Cristina Barcelona explores a more non-traditional look at summer romance—a more carnal form of love fueled by lust rather than emotion.