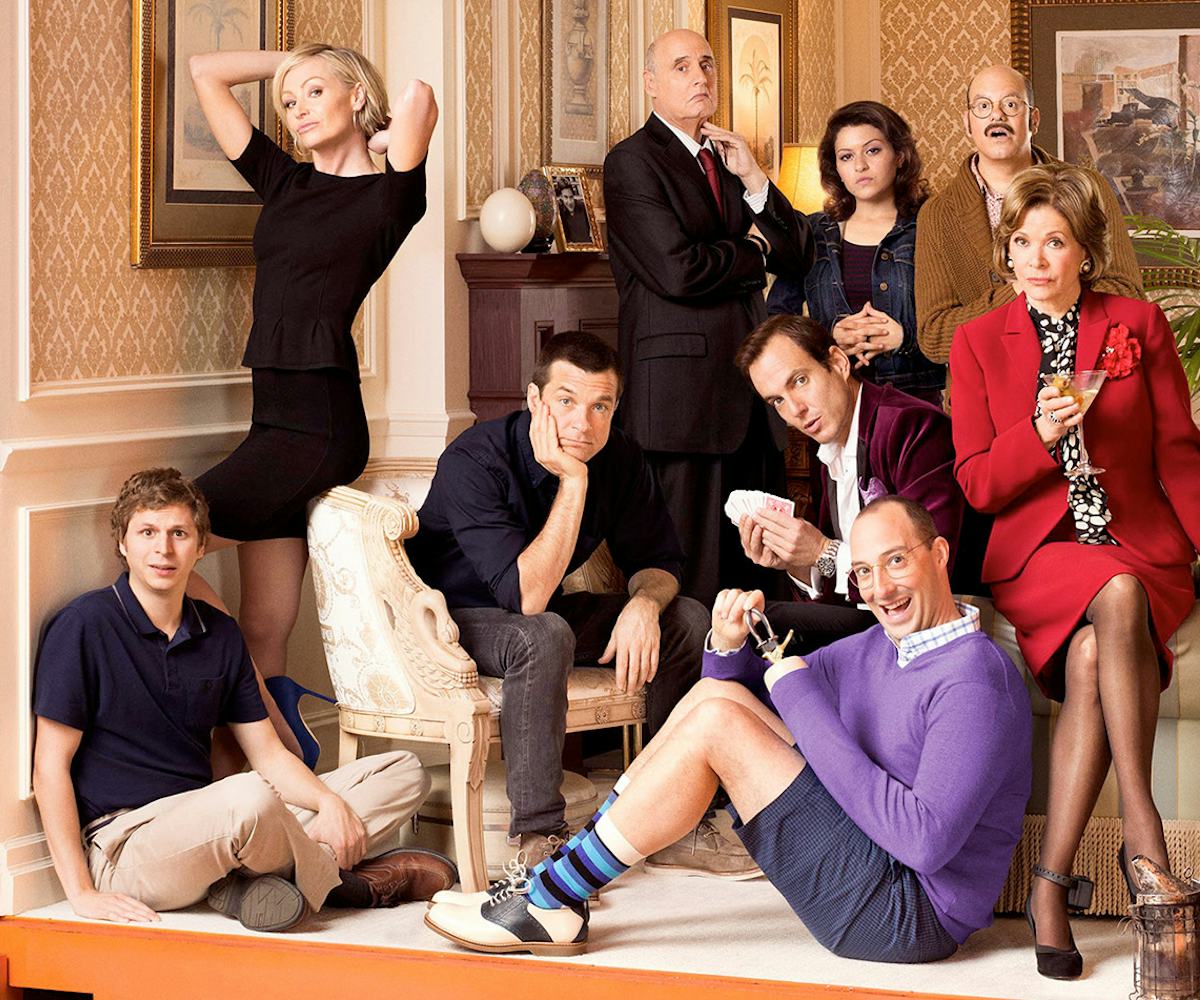 best of 2013: tv
everything you need to binge watch this holiday break.
A lot of really awesome things happened in 2013, so we're rounding up the best of the best right here. Check back everyday for our editors' favorite movies, music, fashion, and more...and if you have more suggestions, tell us on Facebook! 
Breaking Bad
"I have
Orange is the New Black
to blame for a summer filled with midweek late-night Netflix sessions and
New Girl
to thank for offering up the most realistic portrayal of young(ish) love, but when it comes to best--like, so good you can't not spend hours spent discussing, dissecting, and debating--nothing holds a candle to
Breaking Bad
in its final season." -- Rebecca Willa Davis, Executive Web Editor
Arrested Development
"Because even if it wasn't as good as the original seasons, I still blue myself while watching." -- Steff Yotka, Associate Web Editor
New Girl
"Even though this show isn't new, it's getting better and better--and funnier--and (spoiler alert!) Nick and Jess are dating, so that's basically all you need." -- Marissa Smith, Fashion Assistant
Pretty Wild
"It didn't come out in 2013, but thanks to The Bling Ring and Netflix, this was the year that people finally learned the glory that is Pretty Wild. And so it is." -- Blair Waters, NYLON TV Producer
Orange is the New Black
"It took me a while to get into, but now I'm actually obsessed. I even bought real-life Piper's book!" -- Liza Darwin, Senior Web Editor
Boardwalk Empire
"
This show had totally lost me twice before, but I keep coming back, and I'm glad I did. Season four was an amazing work of television, and Jack Huston, the actor who plays the half-mask wearing assassin Richard Harrow, deserves an Emmy like yesterday." -- David Walters, Deputy Editor
Fringe
"
I once said that I'll watch anything with Joshua Jackson love it (i.e. Dawson's Creek). But since I own all six seasons on DVD, I've been hunting Netflix for Joshua Jackson hits? Enter the J. J. Abrams' created sci-fi show Fringe, which I've been watching religiously every single night since October. I'm only a few episodes away from the series finale which aired earlier this year, and if Josh/Pacey/Peter dies, well...I just can't handle that." -- Jackie Yaeger, Newsletter Editor
Nashville
"I am dog-tired of people sleeping on the show
Nashville
. Every single episode is satisfyingly dramatic, the music is awesome, and Hayden Panettiere and Connie Britton are pure magic." -- Mallory Rice, Senior Editor
Masters of Sex
"Like you needed an excuse to spend an hour a week with Lizzie Caplan, but this show has emerged as one of the most thoughtful and provocative meditations on love that's on television right now." -- Ashley Baker, Executive Editor
American Horror Story: Coven
"Where do I even begin?! Wear something black." -- Jade Taylor, Beauty Assistant
The Newsroom
"When a show is so good that you forget the bathroom scene from
Dumb and Dumber.
" -- Josh Madden, Men's Content and Marketing Director
The Daily Show
"John Oliver did an admirable job at an impossible task: filling in for Jon Stewart. Good show, old chap." -- David Walters, Deputy Editor
More Best of 2013!