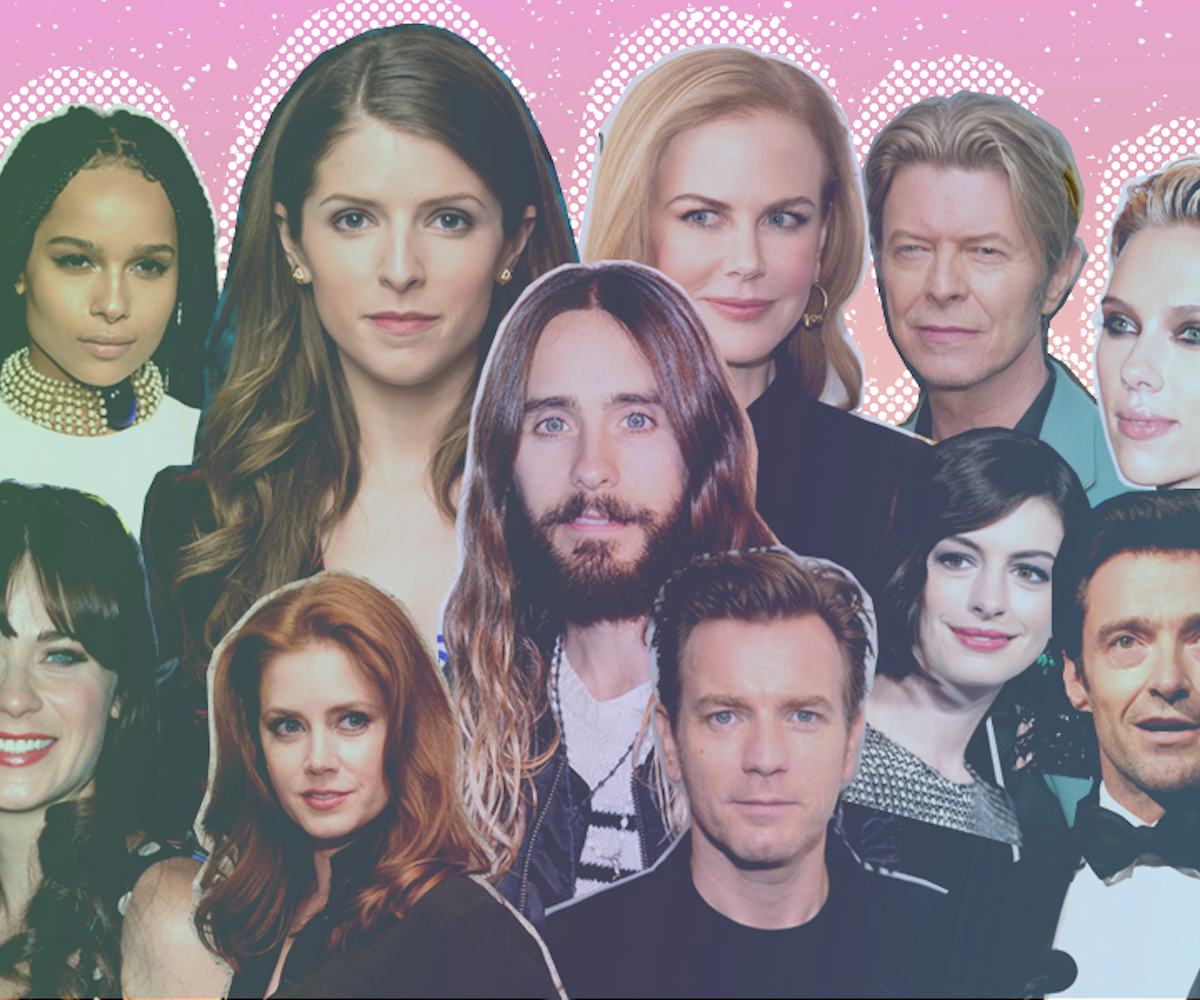 collage photos via getty images
the 11 best voices in hollywood
actors who have got serious singing chops
Back when Disney Channel original movies were still a thing (R.I.P.), there were only a few truly great triple-threats in Hollywood. And while there are now more young actors and actresses who can boast professional vocal training, when it boils down to it, there are really only a few real artists who are actually able to both carry a tune and engage their audience in a captivating manner. Our top picks, below.
Nicole Kidman
Moulin Rouge. That is all.
Anna Kendrick
Of course the comedian/actress/all-in-all perfect human being has an awesome voice. Didn't you hear it all over the radio two years ago? That "Cups" song still haunts us.
David Bowie
Duh.
Scarlett Johansson
I mean, there was a reason that Scarlett landed the role of Samantha in Her. And the actress' cover of Karen O's "The Moon Song" is so incredibly beautiful. Her cover album of Tom Waits' tunes is quite legit.
Jared Leto
When he's not busy selling fanny packs and winning Oscars, he's playing shows with 30 Seconds To Mars and blowing his audience's minds. 
Ewan McGregor
Again, Moulin Rouge. If "Your Song" doesn't bring a tear to your eyes, well, we don't know what to say.
Amy Adams
She started off as an aspiring ballerina and performed at musical dinner theatres before making it to the silver screen. Remember Enchanted? You can see her flex her pipes there, too. 
Hugh Jackman
After graduating with a journalism degree, Jackman studied drama at Western Australian Academy of Performing Arts. Since then, he's moved between the stage and film. He managed to pull off both in Les Misérables as the haunting Jean Valjean.
Zoë Kravitz
Resident cool-girl/Lolawolf frontwoman Zoë Kravitz may be an X-Man and a regular in the Divergent series, but we'll always have a special place in our hearts for her teenage role in Californication.
Zooey Deschanel
With a voice that sounds like it's straight off of vinyl, Deschanel is the ultimate quirky '50s girl.
Anne Hathaway
Anne Hathaway doesn't care if you hate her, but it's not really possible to do anything but love her after hearing her sing "Gin and Juice," "In Da Club," and "Bitch Don't Kill My Vibe" Broadway-style.