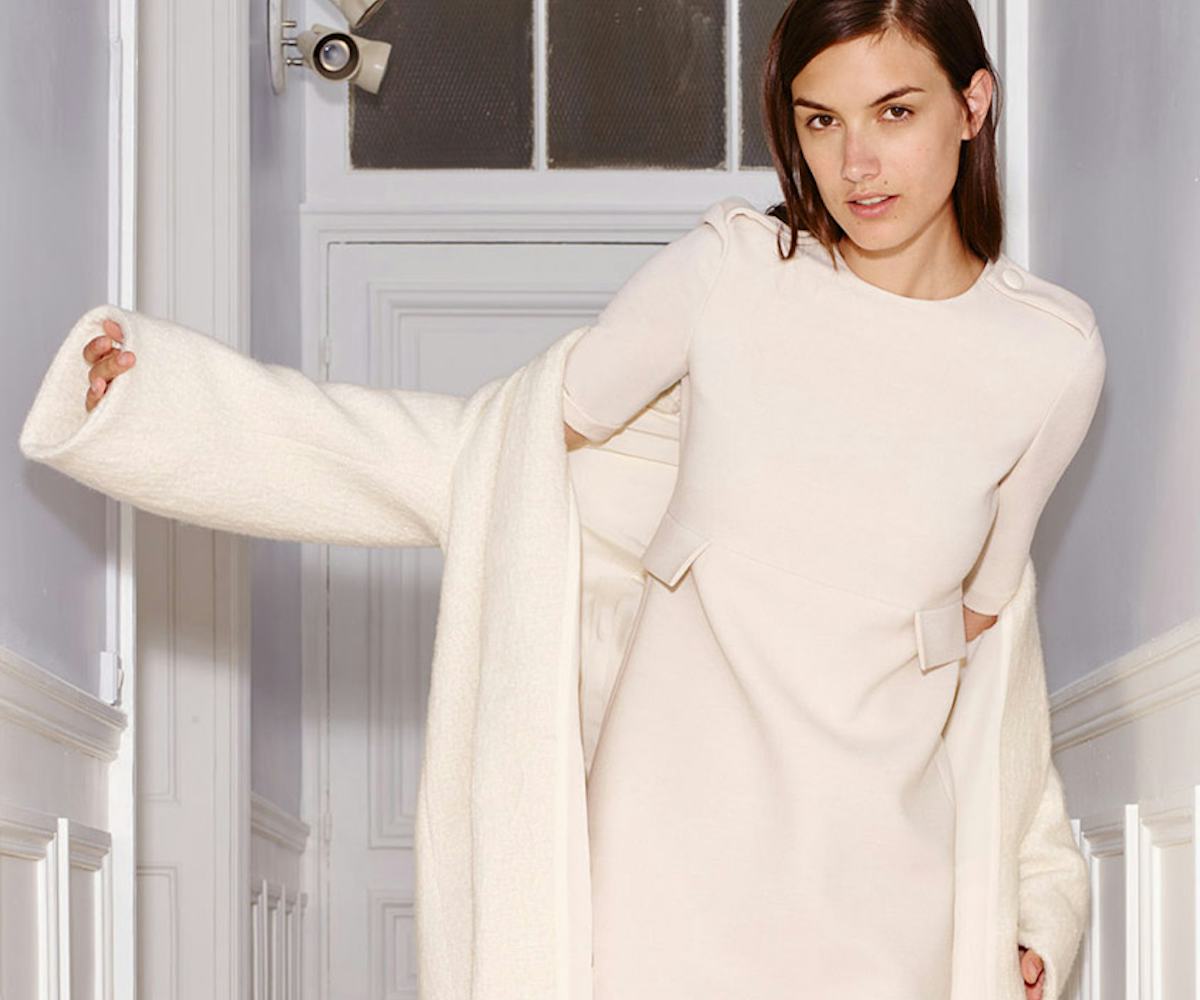 photo via zara.com
best week ever: watch the vmas + shop zara's september lookbook
Week of 8/18/14
Shop This: Zara's September Lookbook
It's totally normal to already be completely obsessed with fall lookbooks--especially when they're as good as Zara's September one. The NYLON fave brand just dropped their latest collection of pieces this morning and we've already started shopping the looks. Head over to their site now or to a Zara location near you to scoop up their leather and fur slip-ons, parkas, paisley trousers, and more must-haves for hot-chocolate season.
Go See: If I Stay
Any time Chloe Grace Moretz comes out with a new flick, you can expect to find us in a movie theater, cheering on our NYLON April 2013 cover star front row--even if the film itself looks like it's going to be a total tearjerker. So even though we plan on using an entire box of tissues while watching If I Stay, the love story about a girl in a coma and her musician boyfriend, getting to see one of our favorite It Girls on the big screen this Friday will be totally worth it.
Watch This: The Simpsons Marathon
We get it, FXX is one of those TV channels no one actually has. But if you're a huge fan of The Simpsons, you might want to get a temporary subscription to the channel, or hit up your BFF who actually has it already. Why? Because starting this Thursday the FX Network-owned station will be hooking you up with a chronological marathon featuring all 522 episodes of the animated sitcom. Oh, and The Simpsons Movie is also included. Yeah--you might want to find a way to tune-in, line up cases of energy drinks, then set your alarm immediately for Thursday at 10 am EST so you don't miss out on even one second of this epic Simpsons-a-thon.
Turn It Up: National Radio Day
Let's be honest, it's not very often that any of tune into the actual radio anymore. With so many commercials and only ten top 40 songs playing on repeat all day long, it feels like the old-school music player is now actually an archaic technology. But even if you exclusively use Spotify or Pandora, you have to admit that these streaming apps probably would never have existed if it weren't for the original radio. And seeing as Wednesday is National Radio Day, you might as well turn on your favorite station to pay homage to the throwback medium. And, yes, streaming cool stations on iHeartRadio during your beach-filled or work-dominated hump day definitely counts.
Tune In: The 2014 MTV VMAs
We know you probably have your own opinion about who should win "Video of the Year," "Artist to Watch," and "Best Collaboration," (just some of the possible awards at the 2014 VMAs), but the only way to find out who the official winners will be is to tune in for yourself. Don't miss MTV's Video Music Awards, this Sunday at 9 pm EST. And if you only plan on turning it on to check out live performances by some of your favorite musicians, you won't be let down--this year's lineup includes Iggy Azalea, Rita Ora, and Usher.
If I Stay hits theaters August 22.
Watch The Simpsons marathon this Thursday on FXX, starting at 10 AM (EST).
Celebrate National Radio Day on Wednesday!
Don't miss MTV's VMAs this Sunday at 9 PM (EST)!