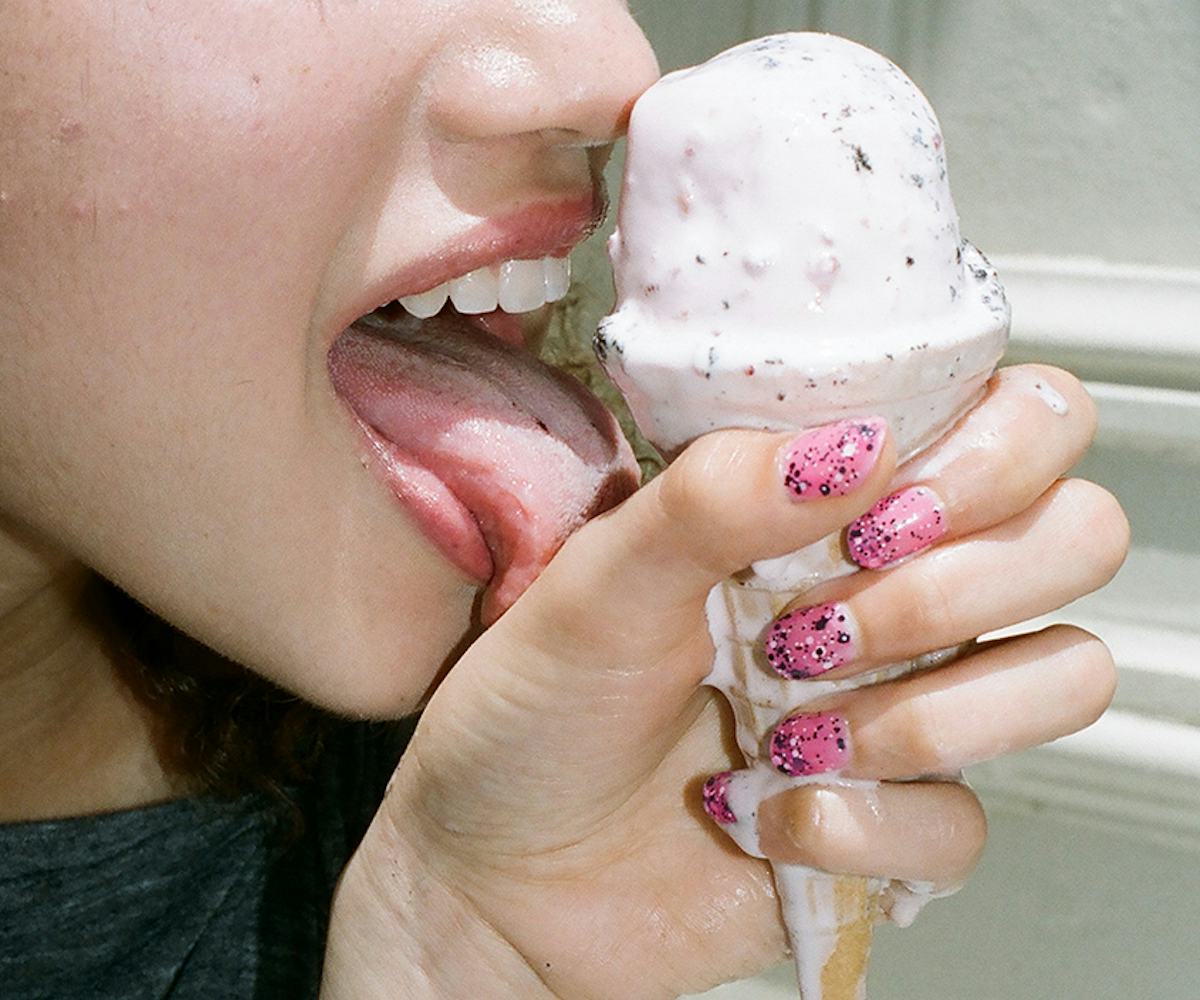 photo by kathy lo
best week ever: museum hopping + ice cream cones
Week of 9/22/14
Eat Up: National Ice Cream Cone Day
Sure, we may be surrounded by pumpkin spice everything, but it's not officially fall until tomorrow. In the meantime, celebrate the last day of summer (and maybe one of the best holidays ever) by snagging yourself an ice cream cone (they'll be half price at Sonic). We'll have a large with extra sprinkles, thanks.
Turn It Up: Alt-J's This Is All Yours Drops Tomorrow
Whether you've been a fan of Alt-J since before their 2012 release, An Awesome Wave, or not, you're probably just as pumped as we are to check out their sophomore album tomorrow. The 14-track release is guaranteed to be filled with the perfect songs for your chill autumn playlist. Download it tomorrow and get ready to groove all day long.
See This: Good People Hits Theaters
Starring James Franco and Kate Hudson, this thriller focuses on a couple who takes $400,000 from the apartment of their deceased tenant to alleviate their money problems--a decision that ultimately makes them the target of a deadly adversary. Grab some popcorn and see what happens this Friday.
Explore This: Free Museum Day
Satisfy your curiosity this Saturday by hitting up one of the hundreds of museums offering free admission through 
Smithsonian
magazine's Museum Day Live! event. From the Grammy Museum in LA to the Museum of Arts and Design in NYC, there's something for everyone. Just be sure to snag your free ticket first!
Tune In: Once Upon A Time Returns to TV
Finally, we can catch a look of Anna and Elsa in action on the small screen as 
Frozen 
comes to season four of 
Once Upon A Time, 
airing this Sunday. There's no telling where the show will lead the snow-loving sisters, and we can't wait to see just where they end up. This is one Disney story that we just can't seem to let go.