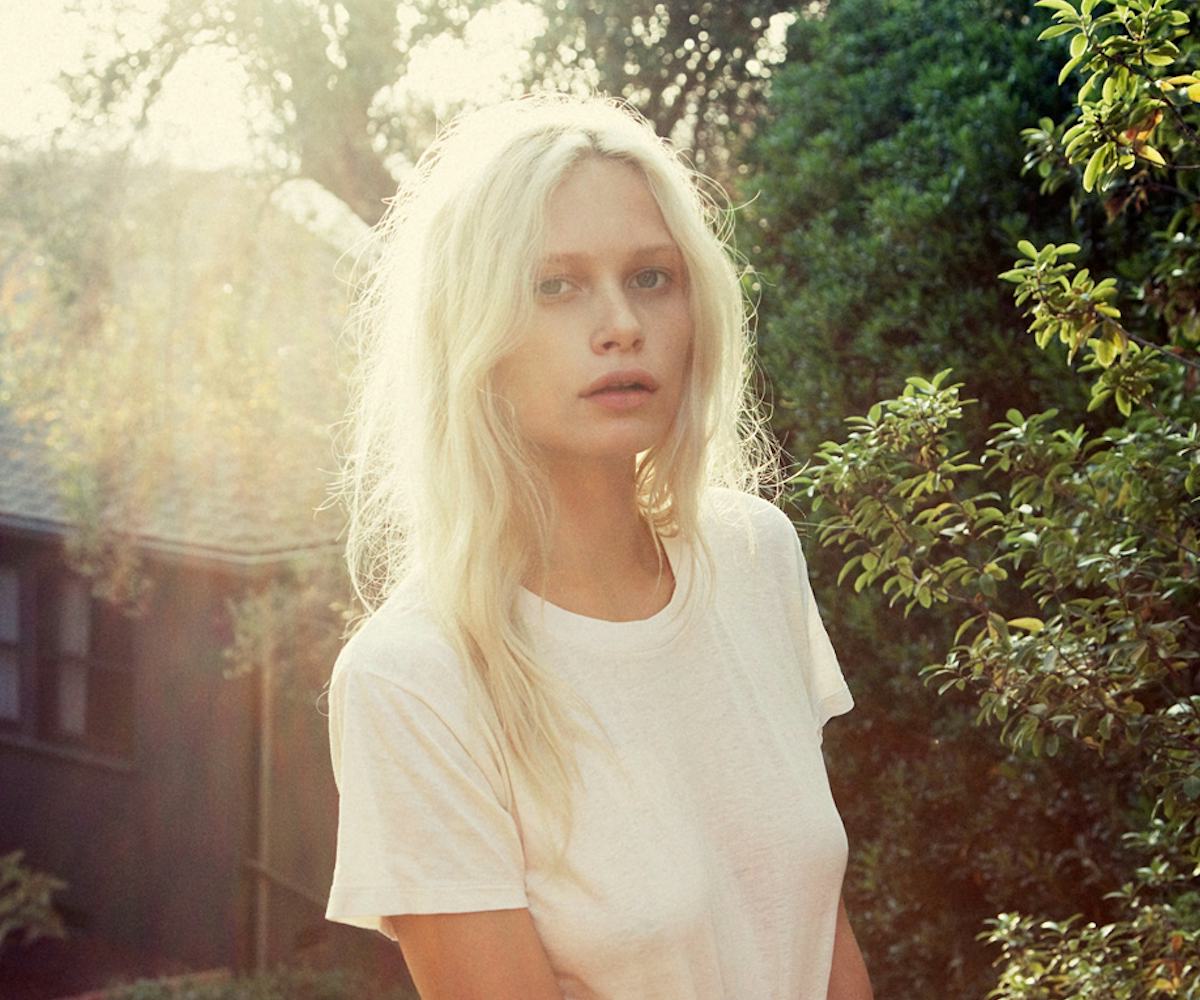 photo by hilary walsh
how to find the plain white tee of your dreams
Happiness can be found in the simplest of things—and sometimes that simple thing is the perfect white tee. It's so much more than a staple; it's a total wardrobe necessity. It's what you grab when you have no idea what to wear, or when you've decided to finally try that statement skirt that has sat in your closet for the last year (we've all been there). The white tee is an anytime, anywhere kind of piece. Yet, finding a durable, well-fitting, and affordable white t-shirt can be deceivingly difficult. 
Well, worry not: We're pleased to announce the search is now over. We've rounded up the five best white t-shirts that'll work with your blazer and your sweatpants. 
Uniqlo rules the land of basics, so, unsurprisingly their white tees are high quality and well within every price range. They have roundneck, crewneck, and v-neck white t-shirts for whatever your preference may be.
Supima Cotton V Neck Short Sleeve T-Shirt, $12.90. Photo via Uniqlo.
If you're willing to shell out a little extra dough on a great white tee, then T by Alexander Wang has you covered. The style of the t-shirt will channel your inner model-off-duty with its effortlessly cool slouch. 
Classic White Tee With Pocket, $85. Photo via Alexander Wang. 
What more is there to ask from a tee than one that hugs all the right places? The Club Monaco white tee manages to look ultra relaxed while still flattering your figure. Also, don't blame us if you decide you need the super-soft shirt in every color (because I did…)
Sunny Tee, $39.50. Photo via Club Monaco. 
The scalloped edges and cropped shape give this Topshop tee an edge while still doing the job of the simple white tee. It's a basic with a little kick.  
Scallop Frill Tree, $25. Photo via Topshop.
Seeking a tinier tee for all those high-waisted bottoms you've been stocking up on? This soft cropped option will go with all of 'em—no tucking-in required.
Dustin Tee, $68. Image via The Reformation.