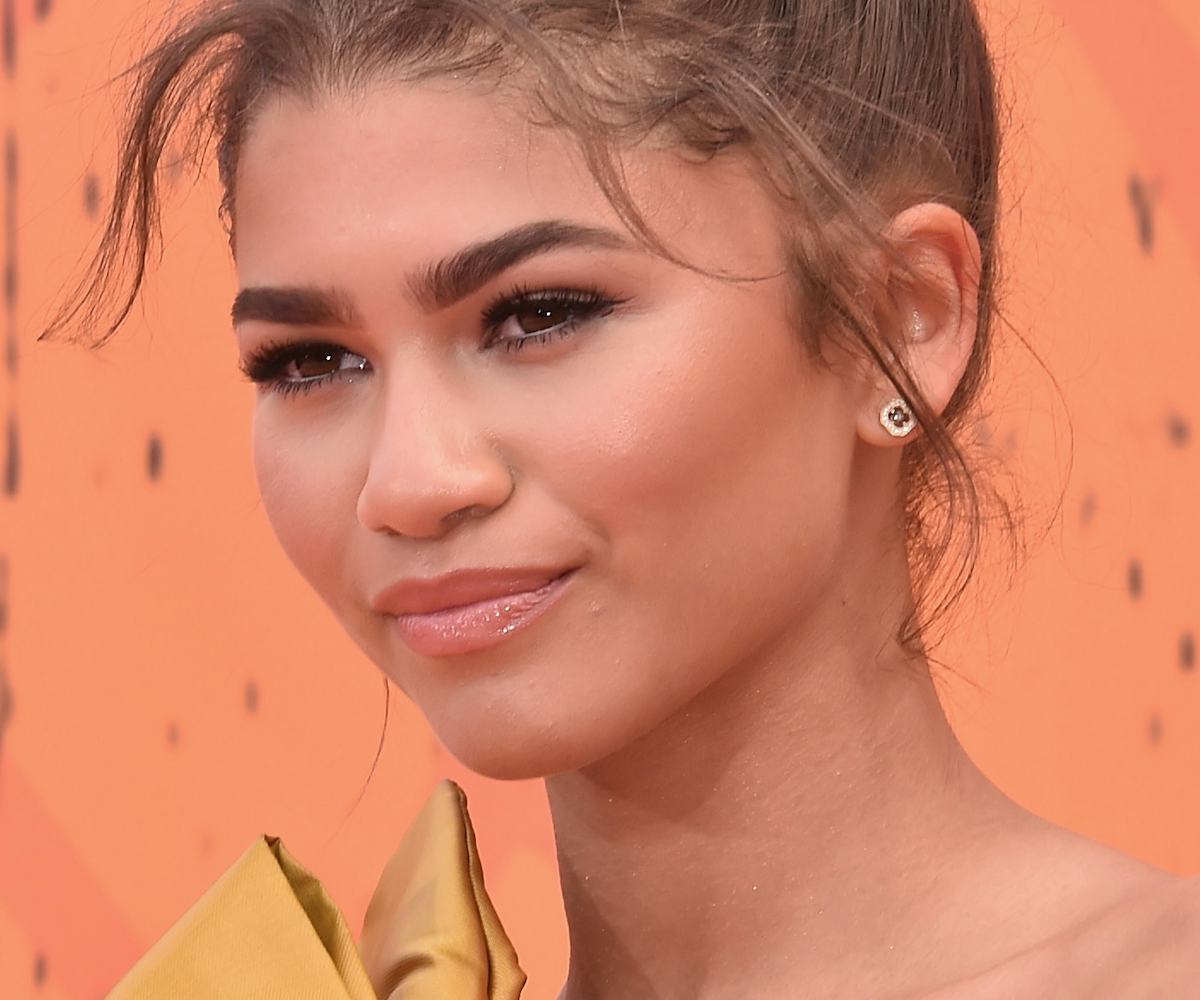 Photo by Alberto E. Rodriguez/Getty Images
Zendaya Is The Style Chameleon Of This Generation
Cheers to the actress on her 20th birthday
It's hard to believe that Zendaya Coleman is just 20 years old. It feels like only yesterday she was starting out, and appearing as Rocky Blue on Disney's Shake It Up. Then, seemingly overnight, her celebrity grew, and Zendaya blossomed into a beloved household name. Whether she's addressing issues like Black Lives Matter, killing it on the red carpet, or showcasing her ever-evolving versatility through her indisputable wig game, Zendaya is undoubtedly one of the biggest voices of expression in her generation. 
Here, we pay tribute to 15 of her best style moments thus far. We look forward to seeing what she wears next for many years to come. Happy Birthday, Zendaya!
Diamond Ball hosted by Rihanna and The Clara Lionel Foundation in 2015
We'd be lying if we said we didn't want to try out this gorgeous wide-legged, coordinated look—though we'd probably trip all over ourselves.
Billboard Music Awards 2016
Who says a nude bandeau can't be elegant? Behold, Exhibit Z.
Nickelodeon Kids Choice Sports Awards 2016
We always thought bows would be more fun as a top rather than merely an accessory. Just saying.  
San Diego Comic-Con International 2016
There's something so effortlessly cool about this dress-side part combo. 
The Humane Society of the United States To the Rescue Gala 2016
We dare you to name someone else who is able to casually pull off a bold fuschia three-piece pantsuit. No, it's okay—we'll wait. 
Manus x Machina: Fashion In An Age Of Technology Costume Institute Gala 2016
Serving modern-day Cleopatra realness.
Fresh Faces party hosted by Marie Claire in 2016
A shining example of the perfect spring-to-summer transition outfit. 
GLAAD Media Awards 2016
Jay Gatsby, eat your heart out. 
Golden Globe Awards 2016
Vampire vibes shine through in this dark look. 
American Music Awards 2015
Who knew bubblegum pink went together so well with, well, bubblegum pink? 
Vogue's 95th Anniversary Party 2015
Effortlessly chic in an oversized sweatshirt? What can't she do?
CFDA/Vogue Fashion Fund Awards 2015
Totally digging the earthy vibes from this look—including those furry sandals. 
Grammy Awards 2016
The rare time when a mullet is everything. 
Miss America Competition 2015
A real-life Dreamgirl. 
Music Choice 2016
Denim on denim over a cheetah print blazer AND a faux bob? How?