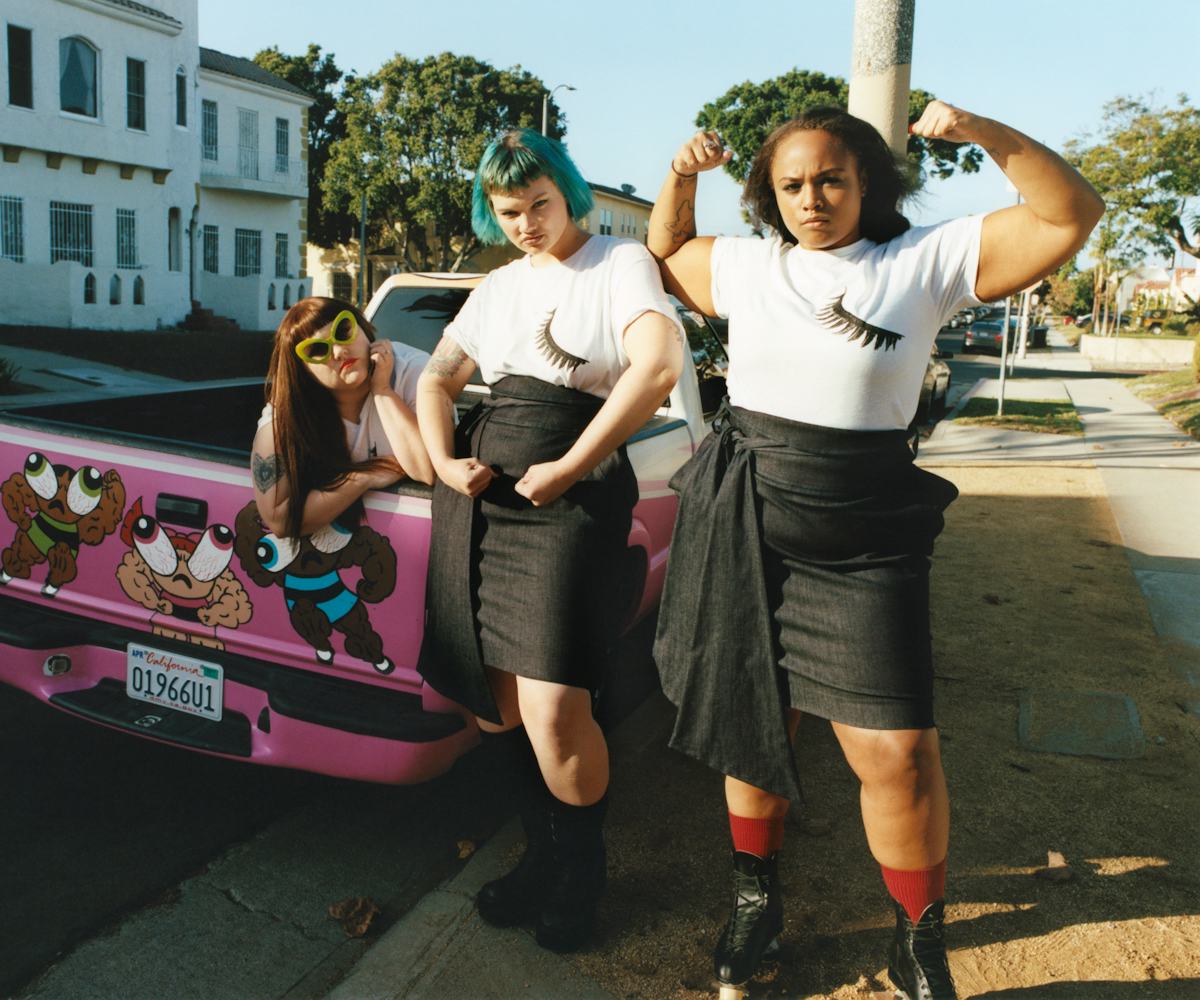 Photo by Hanna Moon
Beth Ditto Is Back With Collection #2
It's all about celebrating your body
After the success of her first clothing line launch last February, singer and style icon Beth Ditto is back with a new collection—as her mission to change the world of plus-size fashion continues.
For her second collection, Ditto reimagined some of her hits from season one in a few of her wildest prints: oversized eyelashes, dripping red nail polish, and vibrant eye pencil shavings—all an ode to her lifelong love for makeup. You'll find new silhouettes—such as statement dresses with cinch waists, boxy tees, a cocoon wool coat—and the use of both denim and silk. As did her previous collection, each piece seeks to celebrate, showcase, and enhance the figure rather than "flatter," as most plus-size lines aim to do.
The 11-piece line ranges from $65 to $265, and is available in sizes 14 to 28, making it as accessible as it is inclusive.
The campaign, spearheaded by stylist Charles Jeffrey and photographer Hanna Moon, celebrates self-love and real beauty. The two cast real people to star in it via Instagram instead of models. Drawing inspiration from The Gossip's (Ditto's band) video for the song "Listen Up," they captured the girls in the midst of a house party, all decked out in the new collection. 
"I really wanted to celebrate their amazing bodies in the same way the clothes do," says Jeffrey. "There are so many great examples of bigger bodies in fashion campaigns, but I've never seen one that I felt was very rock 'n' roll—I'm so proud of this."
You can shop the new collection starting today at BethDitto.com. Be sure to check out our favorites from the incredible campaign, below.