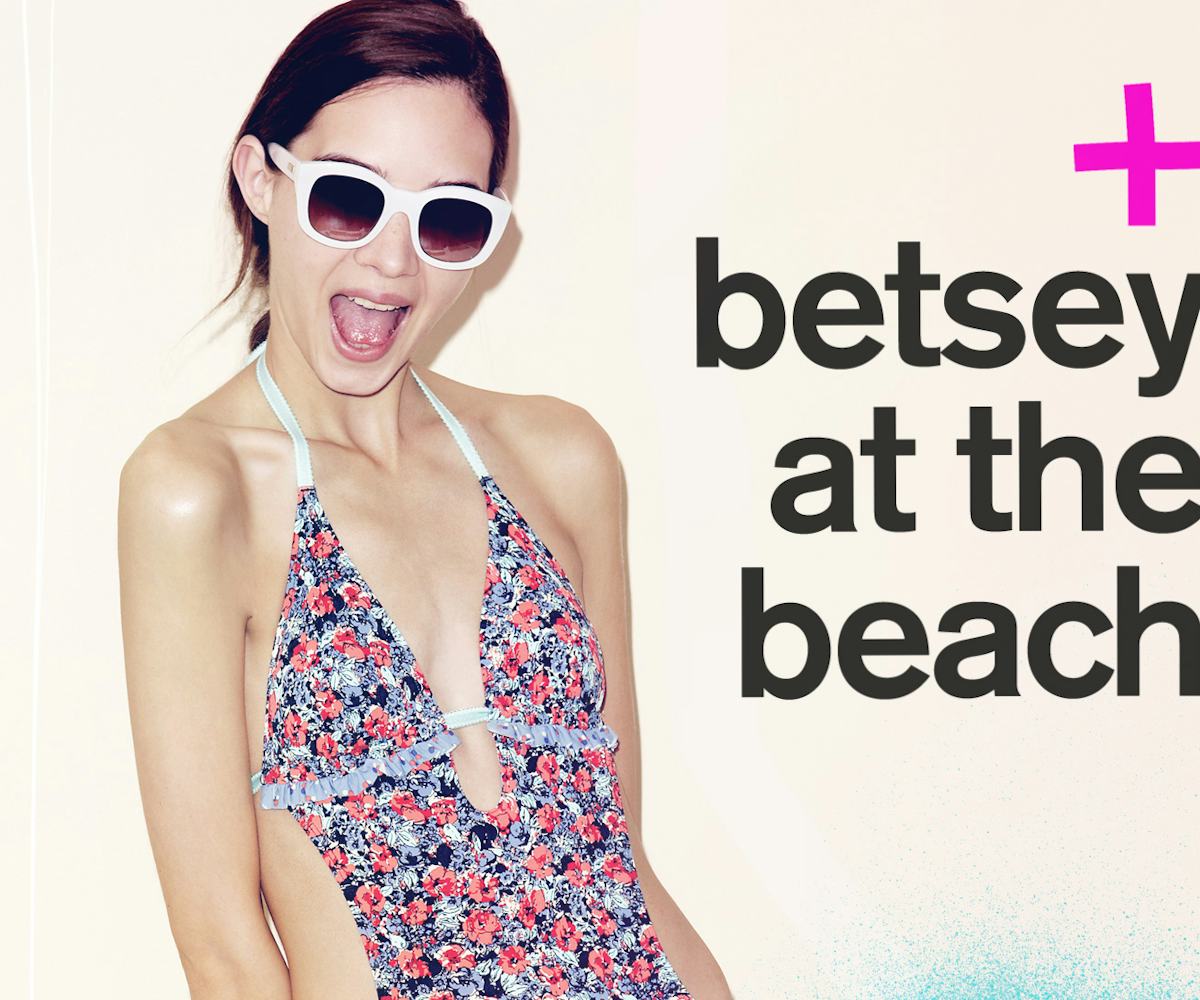 betsey at the beach
Betsey Johnson's new swimwear collection is pinup perfect.
If you've ever been lucky enough to witness one of Betsey Johnson's infamous runway shows, then you get it; from smiley models to the unexpected inspiration to the final, unforgettable cartwheel (or splits!), this is one lady who just doesn't do things halfway. And that's exactly why she's so awesome. 
Her ruffled, sequined, and patterned party dresses have already won their spot on the catwalk and prom nights all over the world, and now these frocks serve as the inspiration behind the designer's brand new swimwear collection. Because it's Betsey, you can bet this six-piece line is stocked with predictably frilly options, like bow-embellished bikinis and peplum bottoms. 
But then again, there are also sleeker cuts with a downtown twist, such as a criss-cross maillot stamped with her iconic face and a retro two-piece splashed with hot pink lips. The only bad news? Betsey Johnson's swimwear collection won't hit stores until October, which mean we'll miss our chance to wear it this beach season. Hey, there's always winter vacation...LIZA DARWIN