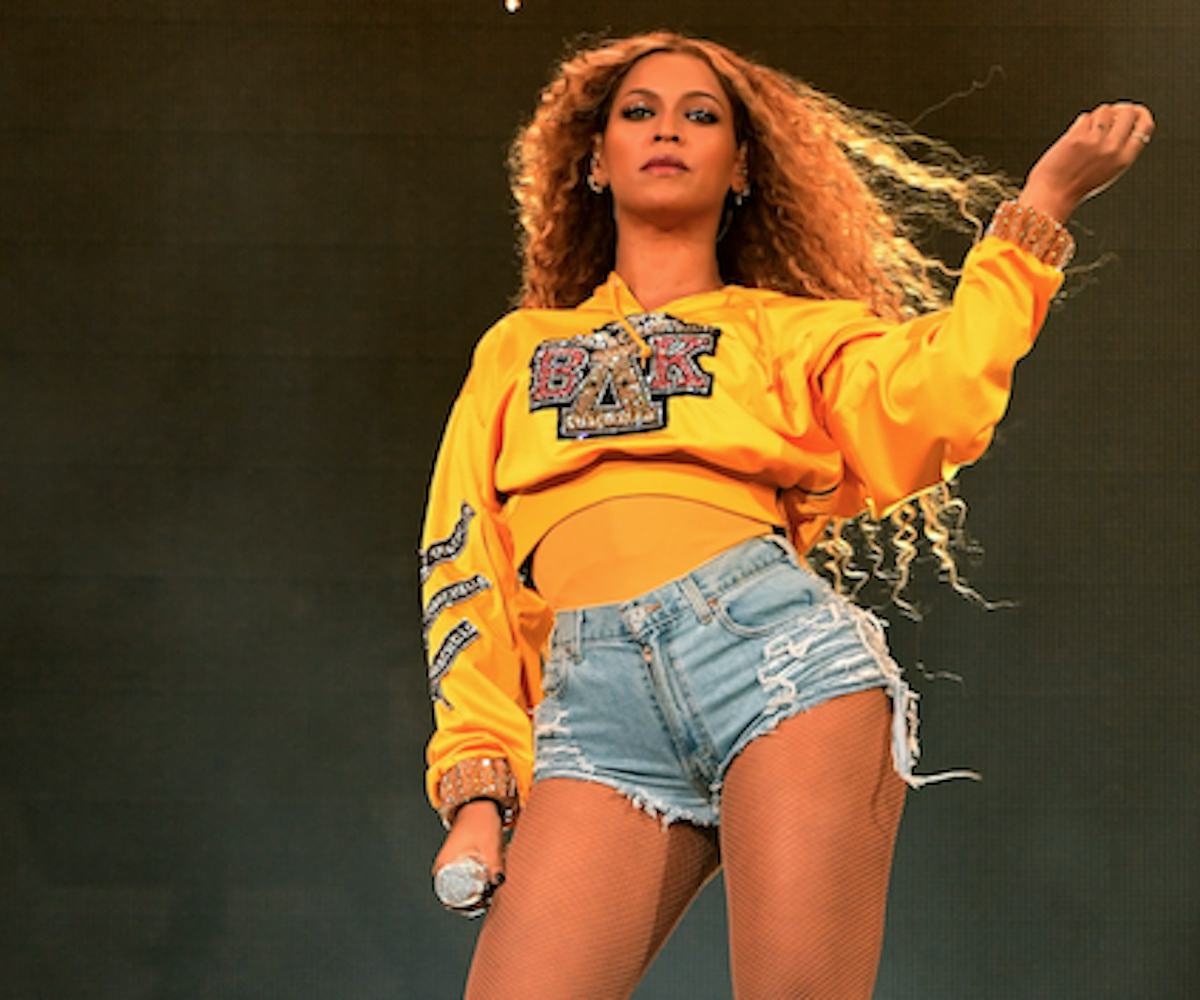 Photo by Larry Busacca/ Getty Images.
You Can Now Buy Beyoncé's Coachella Looks
Designed in collaboration with Balmain
Remember when Beyoncé wore those killer HBCU-inspired cropped sweatshirts during her iconic Coachella performance in April? Turns out, you'll soon be able to get your hands on them for yourself. It's been just announced that Queen Bey is launching a mini-collection made up of some of the looks she wore onstage during the festival.
Vogue reports that the superstar collaborated with Balmain to create a three-piece capsule collection consisting of two hoodies and one T-shirt. The report also notes that profits from the collaboration will go to the United Negro College Fund, continuing Beyoncé's work of promoting education for the black community. "The donation was the main goal of this collaboration," says Balmain creative director Olivier Rousteing in a press release. "We don't forget where we come from. This is really, really important—I come from an orphanage, you know. I think there is something really emotional about our collaboration."
Rousteing also opened up about the experience in creating the #Beychella performance designs. "It's not often I get to partner so closely on a true collaboration with someone that I so highly respect and from whom I can learn so much," he said. "Our three months of meetings, rehearsals, FaceTiming, and endless phone calls definitely paid off. What we all saw on those successive Coachella weekends was nothing less than iconic. Her performance, message, and music—along with the looks that we created together—made for one of those rare, indelible images that I believe will long remain in my generation's collective memory."
The collection will be available at the fashion house's Paris flagship store on July 13 and online on Balmain and Beyoncé's websites starting July 14. You can take a peek at the collection, below. 
Beyoncé x Balmain, Sweatshirt, $550–$1,790, available online at Balmain and Beyoncé starting July 14.
Beyoncé x Balmain, Sweatshirt, $550–$1,790, available online at Balmain and Beyoncé starting July 14.