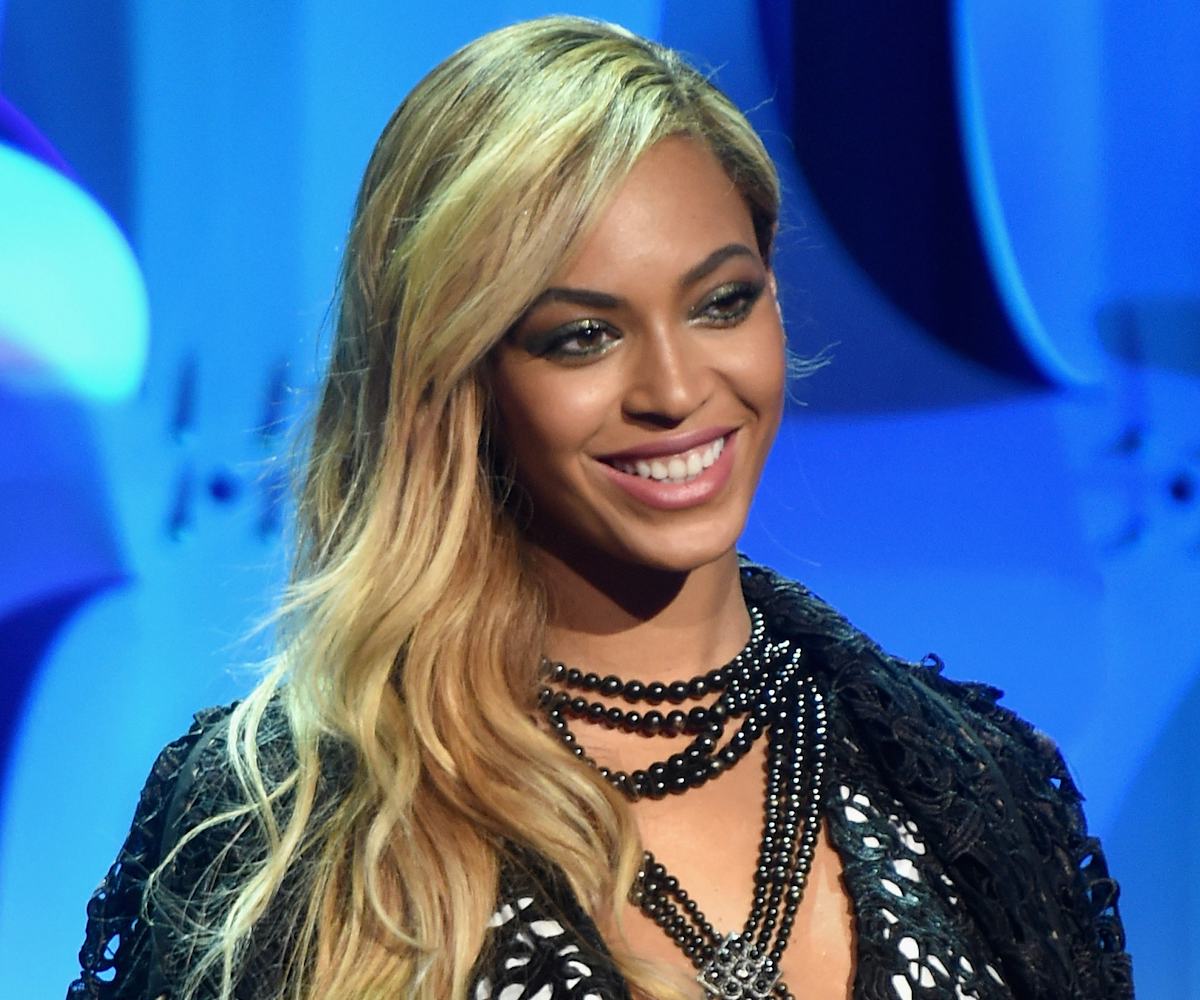 Photo by Jamie McCarthy/Getty Images
Beyoncé Answers The Questions You Really Wanted To Know
can't netflix without chill
Last week, Beyoncé once again channeled Sasha Fierce as BEAT Magazine's patriotic cover star. In addition to releasing a few more photos from the shoot (like this one of her posing with a real chicken, below), the magazine also shared some significant quotes. Which is saying a lot, because Beyoncé doesn't really give interviews to the press for print stories, but somehow BEAT managed to get a few answers out of Queen Bey. When talking about success, Beyoncé said, "I have accomplished nothing without a little taste of fear in my mouth." Speaking of her mouth, Bey puts "extra tomato sauce and jalapeños" on her pizza.
Have you ever wondered what song Beyoncé sings in the shower? Now you know that it's "Holy Ghost" by Kim Burrell. Like the rest of us, she also can't get Fetty Wap's "Jugg" out of her head. Were you thinking about dressing up as Beyoncé for Halloween? Queen Bey herself recommends going as "Destiny's Child Survivor era with the army fatigues. Or maybe Bootylicious with the gold tooth and pink tips in my hair." Oh yeah, and Bey is all about "Netflix and chill."
Beyoncé, we love you.