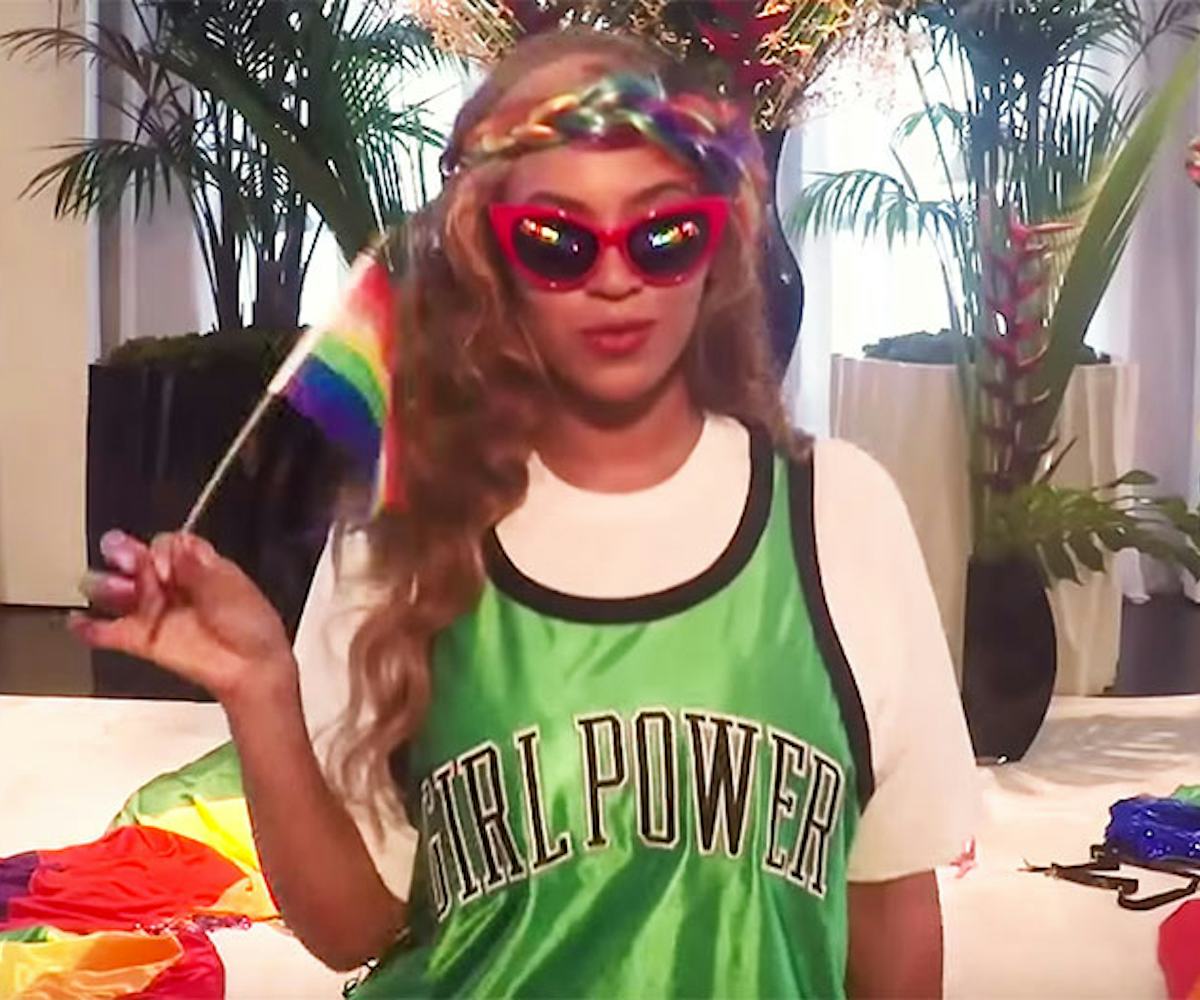 Photo via @beyonce
beyoncé is being asked to be an lgbt rights hero in texas
make way for a hero, please.
Currently, Houston, Texas is in the middle of an LGBT rights crisis. The Houston Equal Rights Ordinance—a.k.a. HERO—was passed in 2014 with the intention making discrimination on the basis of sexual orientation or gender identity illegal. Mayor Annise Parker, an openly gay woman, was one of the ordinance's biggest champions. Now, HERO is being put to a vote by the people in the coming November election season. Houston native and LGBT favorite Beyoncé is being called on to be a pro-HERO voice.
The hashtag #BeyAHERO has blossomed over the past week with posts begging Beyoncé to make a statement encouraging voters to keep the law. It might not seem like a lot, but one Tweet or Instagram post could do wonders to bolster HERO support. The last time Beyoncé tweeted to her 14.1 million followers was August 13, 2013. Her last Tweets were calls to actions in support of Trayvon Martin and World Humanitarian Day. If ever there was a time to begin Tweeting again, it'd be now.