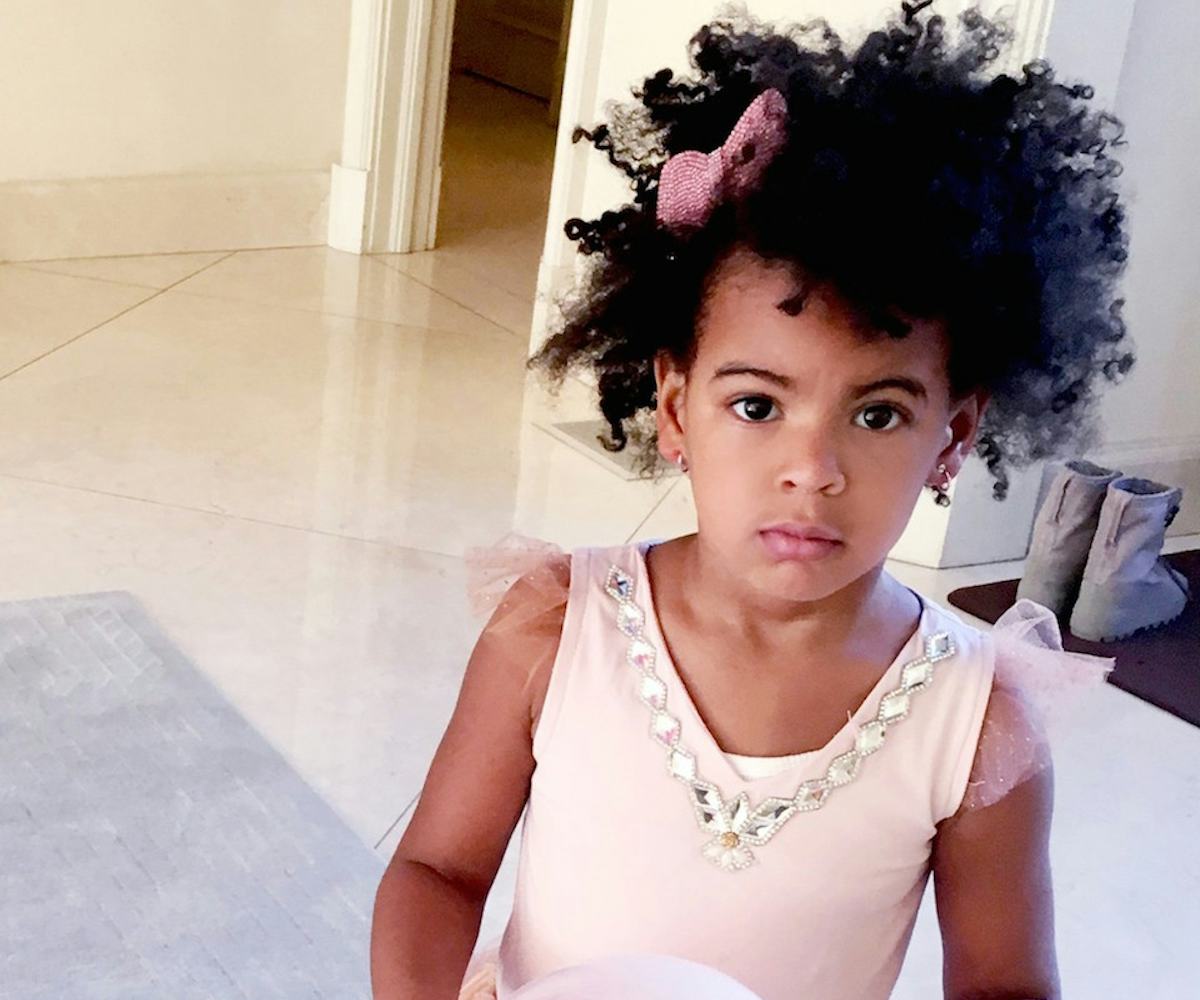 Image Via Beyonce.com
Beyoncé Threw Blue Ivy The Perfect Fairy-Themed Birthday 
Warning: You may have a hard time handling this. The cute here reaches impossible levels.
Apparently, Beyoncé rang in her daughter Blue Ivy Carter's fourth birthday in January with a fairy-themed party that should make the child buried deep down in all of us just blind with envy. That this happened four months back and that it was absolutely perfect isn't news. What is news is that Queen Bey went ahead and shared some touching, once-private images of the sparkly day with the rest of us via Beyonce.com. As her loving subjects, we should all thank her.
Bey's sister, Solange, captioned a shot of Blue Ivy from the day with, "My Twin My Mood My niece for president". Agreed, if not for Article II, Section 1, Clause 5 of the United States Constitution age restrictions, she would be a shoo-in for our current national election whatever party she chose. 
Beyoncé herself didn't appear in the selection of photos, perhaps because she was taking them, perhaps because she didn't want to send those looking at them over some sort of edge. It's all good. This is enough.
As you should hopefully know, your princess, Ivy Blue, was born on January 7, 2012, in Manhattan to Beyoncé and husband, Jay Z. Instant music royalty, she's been delighting us ever since. Recent scientific studies suggest that she may one day do something so cute that world peace could break out. Obviously, this didn't happen in January, but she has many more birthdays to come. Perhaps a fluffy bunny rabbit theme for her fifth will do the trick.
See the full, amazing selection in the gallery below.
First off, we can't.
Secondly, we can't even.
Oh, no—stop it!
We want cake now.
Bey, you didn't!
And the adults, too? Why didn't you invite us?