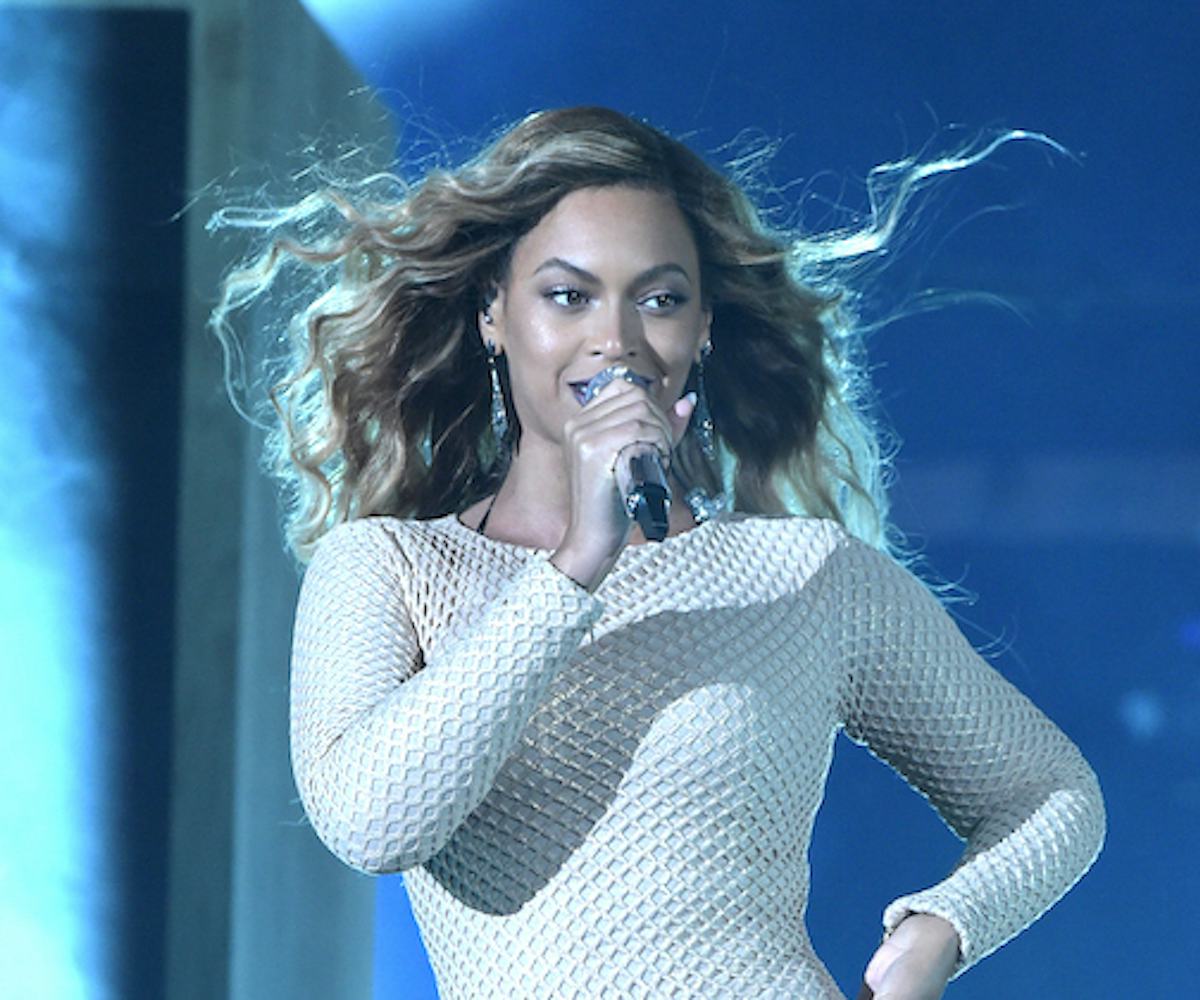 Photo Theo Wargo/Getty Images Entertainment
You Guys, Beyoncé Is Dropping A New Clothing Line!
and the beyhive trembles with anticipation
No, it's not Bey's first foray into fashion, but what's coming up has the potential to be her best. As reported on NME, Sir Philip Green, the billionaire founder of Topshop, is working with Beyoncé on a new collection. 
Details are rather scant at this time, unfortunately, but as Sir Philip told England's Evening Standard, the collection will be available for your greedy hands to grab and purchase some time next year. A statement from Green's umbrella fashion company reads, "We are developing our distribution globally for the launch of this exciting new brand in spring 2016." Oh, a whole new brand, you say? No capsule collection here, folks. This is the real deal. 
With distribution to 20 countries, it'll be hard to escape Bey's line once it launches, but we still have our questions. Will she be designing it herself? What's the name? Will it be more Sasha Fierce, Mrs. Carter, or, as we hope, simple, off-duty Bey-at-play basics? Will we even be able to sport this stuff ourselves? Love her as we do, a lot of what Beyoncé rocks is only wearable if you're, well, an incomperable, glittering pop god standing in front of an audience of adoring thousands (that is to say, if you're Beyoncé.) Still, the mind reels with possibilities. Stay tuned for more.
(via NME)