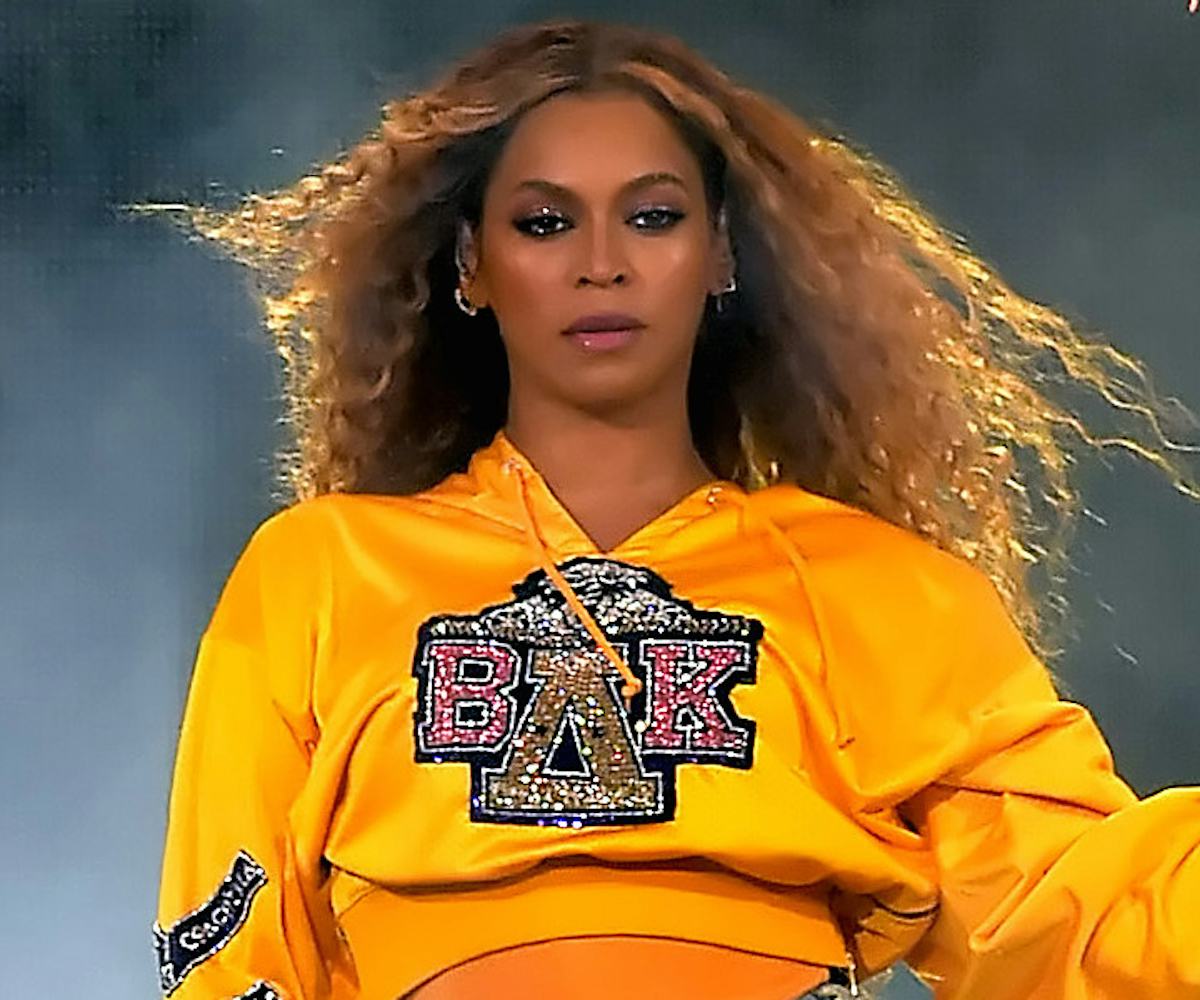 Photo by Kevin Winter/Getty Images
Beyoncé's Mom Thought Her Coachella Set Would "Confuse" White People
"[Beyoncé's] brave response to me made me feel a-bit selfish and ashamed"
Beyoncé's mother, Tina Knowles-Lawson, admitted that she was initially skeptical of her daughter's Coachella performance because she thought "the predominately white audience at Coachella would be confused by all of the black culture and Black college culture."
Taking to her Instagram in the wake of the groundbreaking performance, Knowles-Lawson shared a post about the show, admitting that she was initially unsure about the routine, which was followed by Beyoncé's announcement that four historically black colleges and universities will receive $100,000 in scholarships.
"I was afraid...it was something that [white people] might not get," Knowles-Lawson wrote. "[Beyoncé's] brave response to me made me feel a-bit selfish and ashamed. She said 'At this point in my life and my career I have a responsibility to do what's best for the world and not what is most popular.'"
Knowles-Lawson finished her post on a well-deserved note of pride. "She said that her hope is that after the show young people would research this culture and see how cool it is, and young people black and white would listen to LIFT EVERY VOICE AND SING and see how amazing the words are for us all and bridge the gap," she continued. "I stand corrected."
Read her full post below.