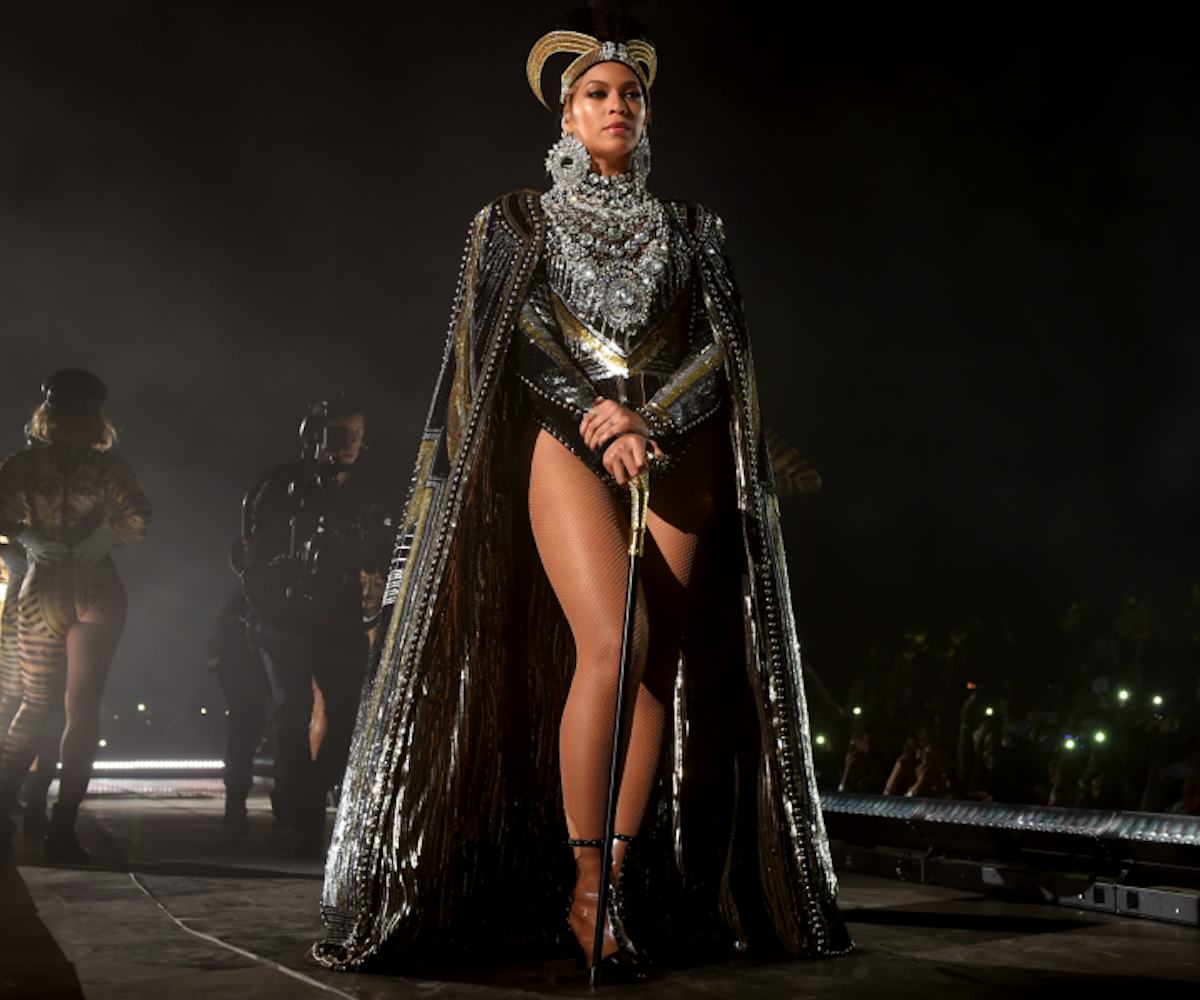 Photo by Larry Busacca/Getty Images for Coachella
Beyoncé Totally Changed Up Her Looks For Coachella Weekend 2
As if fans around the world (Adele included!) weren't still reeling from Beyoncé's incredible, history-making Coachella set last week, the queen has gone and done it again for the festival's second weekend. While her performance stayed largely the same (it was already pretty perfect, after all), Bey did make some wardrobe changes that have people buzzing.
First off, Beyoncé taught us that yellow is so last weekend, making the switch to bright pink instead for her second weekend set, and confirming beyond a shadow of a doubt that Beyoncé looks amazing in every color (not that we needed confirmation). 
When Destiny's Child reunited once again on the Coachella stage toward the end of Bey's set, their looks were different, too. Last week's iconic sequin camouflage? History. Weekend 2 was all-silver, all-sparkle, all perfection. 
Unfortunately, Beyoncé's second Coachella set wasn't live-streamed like last weekend's (which, by the way, set the record for the most-viewed Coachella performance on the festival's YouTube live stream, according to Billboard), so anyone who wasn't actually at the festival wasn't able to tune in. 
Still, it seems pretty safe to say that #Beychella round two was amazing.