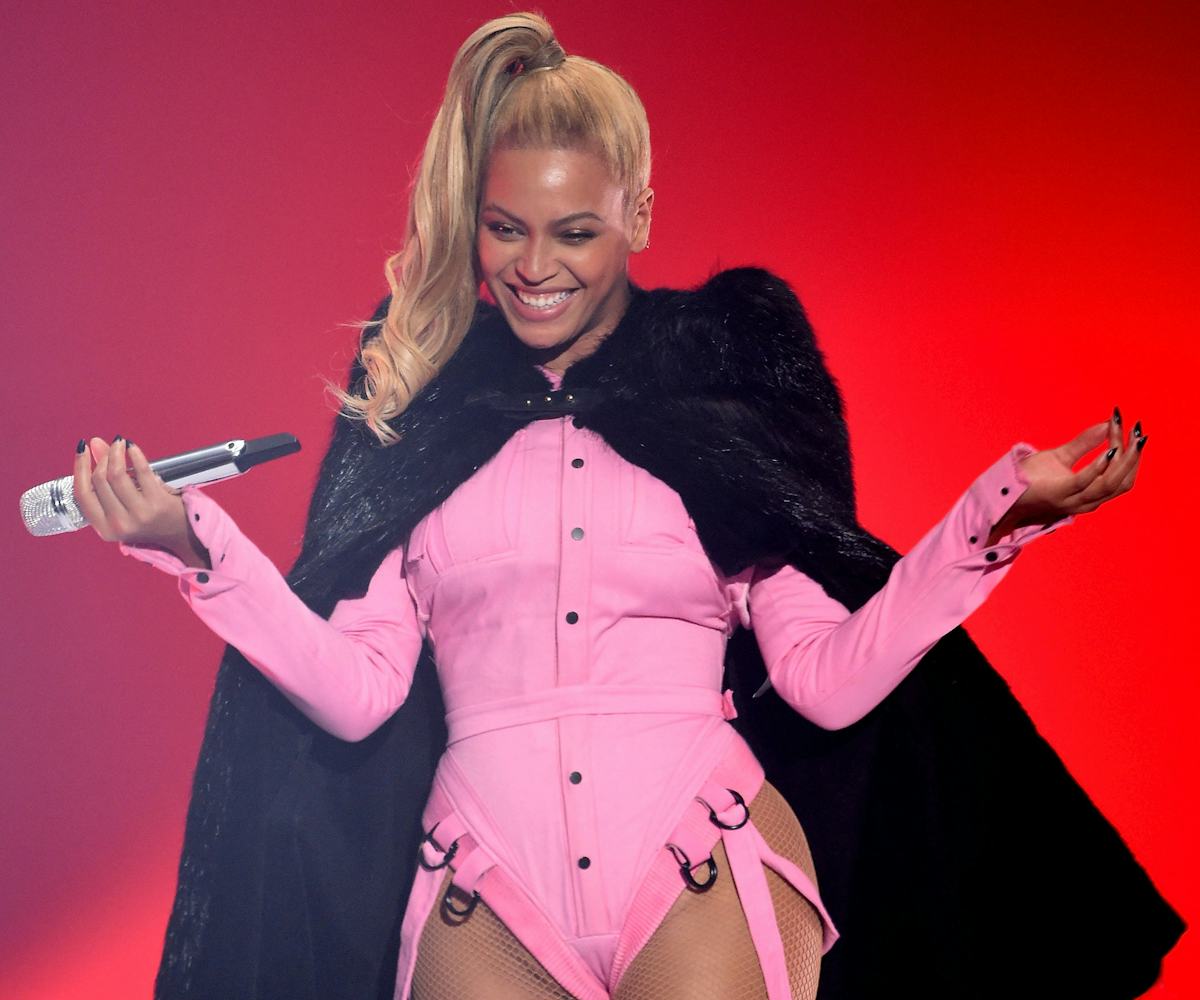 Photo by Jamie McCarthy/Getty Images
Do You Have What It Takes To Collab With Beyoncé?
coldplay has the key to the castle
In this day and age, Beyoncé does not have time to work with just anyone. After all, she is the most powerful popstar in the music industry. Since the beginning of time, we have always wondered how Queen Bey chooses who she wants to bestow a collaboration upon. Surely, the highest of standards must be met to even be considered to work with the queen, and receiving the invitation is merely the first step.
But what happens when it's the other way around and you dare have the desire to collaborate with Beyoncé, but she's not the one making your hotline bling? There have to be certain guidelines to follow... I mean, there has to be an explanation for her being possessed to work with Coldplay, aside from the obvious knowledge that she is family friends with conscious uncouplers Chris Martin and Gwyneth Paltrow. During the band's appearance on ​The Late Late Show, James Corden asked them how they approached her highness about being featured on their newly released album, A Head Full of Dreams. 
"You get summoned to their castle, then you wait for about a week in a small room," said Martin. "If you survive that state, you get to the next​ stage where you get to play tennis with Jay. And if you beat him, twice, you get sent through to meet the rest of Destiny's Child. They check you for lice and bugs. If you're clean enough, you can meet Beyoncé behind the screen." 
To be honest, we would expect nothing less from the Knowles-Carter regime.