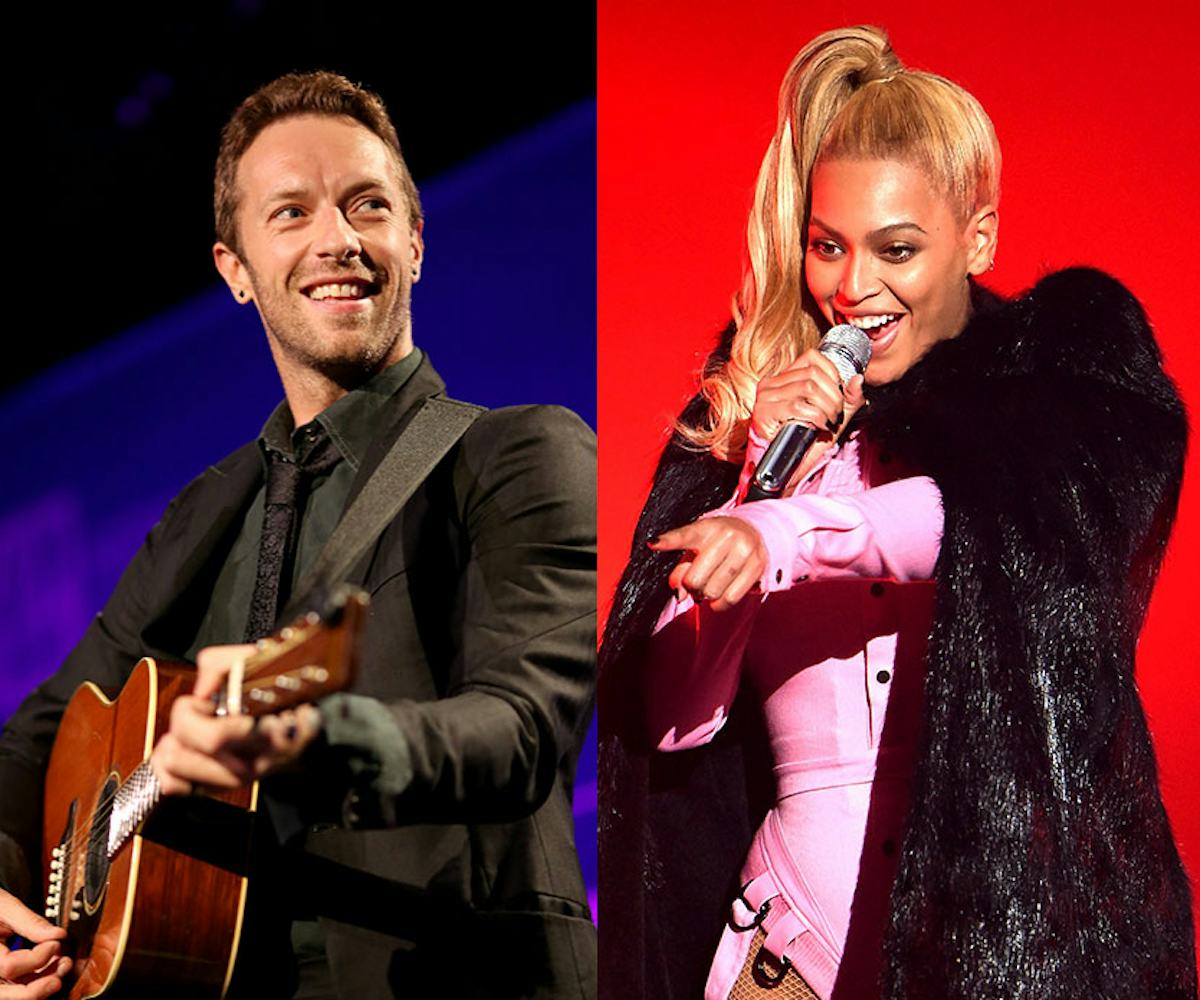 Photos by Christopher Polk and Jamie McCarthy/Getty Images
Beyoncé Helped Coldplay Record Their Biggest Banger In Years
Although Coldplay's last album, Ghost Stories, sold nearly 4 million copies worldwide, it was a steep drop for a band that used to move 10 million albums easily. With their new record, the upcoming A Head Full of Dreams, Chris Martin and co. seem hell bent on reclaiming the title of the "Biggest Band Alive".
So far, so good.
Just days after releasing "Everglow", which teams Martin with his ex-wife Gwyneth Paltrow, the band decided to break the Internet one more time for good measure. While appearing on Annie Mac's BBC Radio 1 show, Coldplay dropped "Hymn for the Weekend", which features non other than Queen Bey herself. "The original words were 'drinks on me,' but we were like, 'Chris, you can't get away with that,'" bassist Guy Berryman said. So what did they do? They got the one woman in the world who can get away with pretty much anything to sing it instead. According to Berryman, it only took her five minutes of studio time, too.  What we're left with is a foot-stomping, piano-heavy party jam, and Coldplay's best banger in years. Call it: The Beyoncé effect. 
Listen to "Hymn for the Weekend" below and check out A Head Full of Dreams when it hits shelves both real and virtual on December 4.