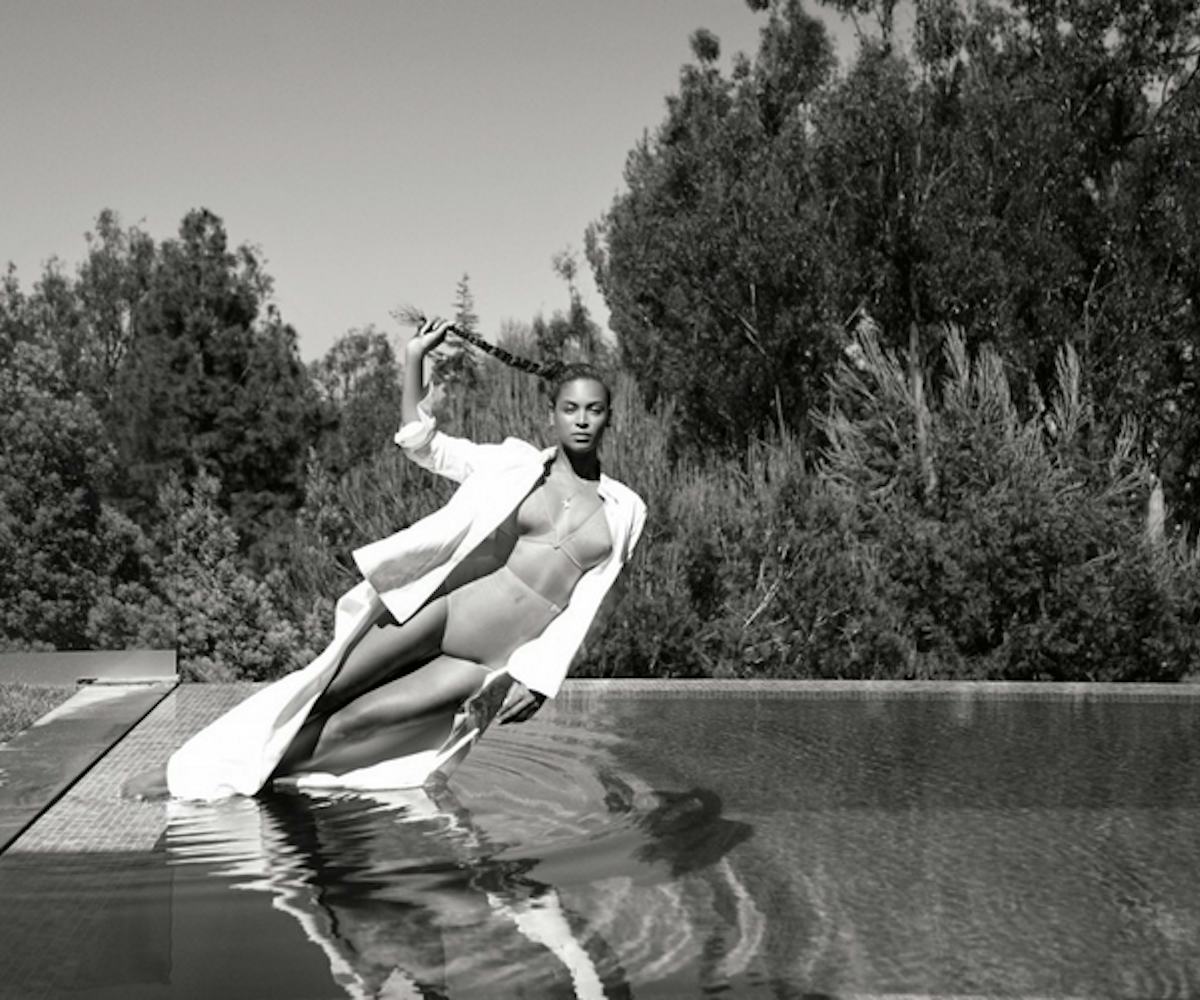 Photo by Robin Harper, courtesy of Flaunt
beyoncé looks sultry and serene on the cover of 'flaunt'
Though she may be an internationally revered pop star, Beyoncé is a celebrity of few words—so much so, that even when she made history as the first black female artist to cover Vogue's hallowed September issue, she didn't give them an interview. So Flaunt took a different route for Bey's feature in the magazine's CALIFUK (California + UK) issue, giving the Grammy winner a word-association game to fill out. And it's actually pretty illuminating.
Many of Yoncé's word choices come as no surprise (pairing "influential" with "vision," for example), but others show a different side of the singer—like how she considers social media to be "polluted" and that she's quite partial to drinking "sangria with extra fruit" on the beach. Perhaps most intriguing is the tidbit that Beyoncé's "hair closet" is overpopulated, which actually explains how she's able to change her hairstyle with absurd frequency and still look completely ***Flawless. If only we could be so lucky.
Image courtesy of Flaunt
Along with this word bubble, the spread includes a selection of intimate photos showing the singer relaxing in and around a pool. While we love seeing Queen Bey dressed to the nines, it's refreshing to see a toned-down, almost Zen side of her. We bow down, either way.
See the full cover shoot at Flaunt.