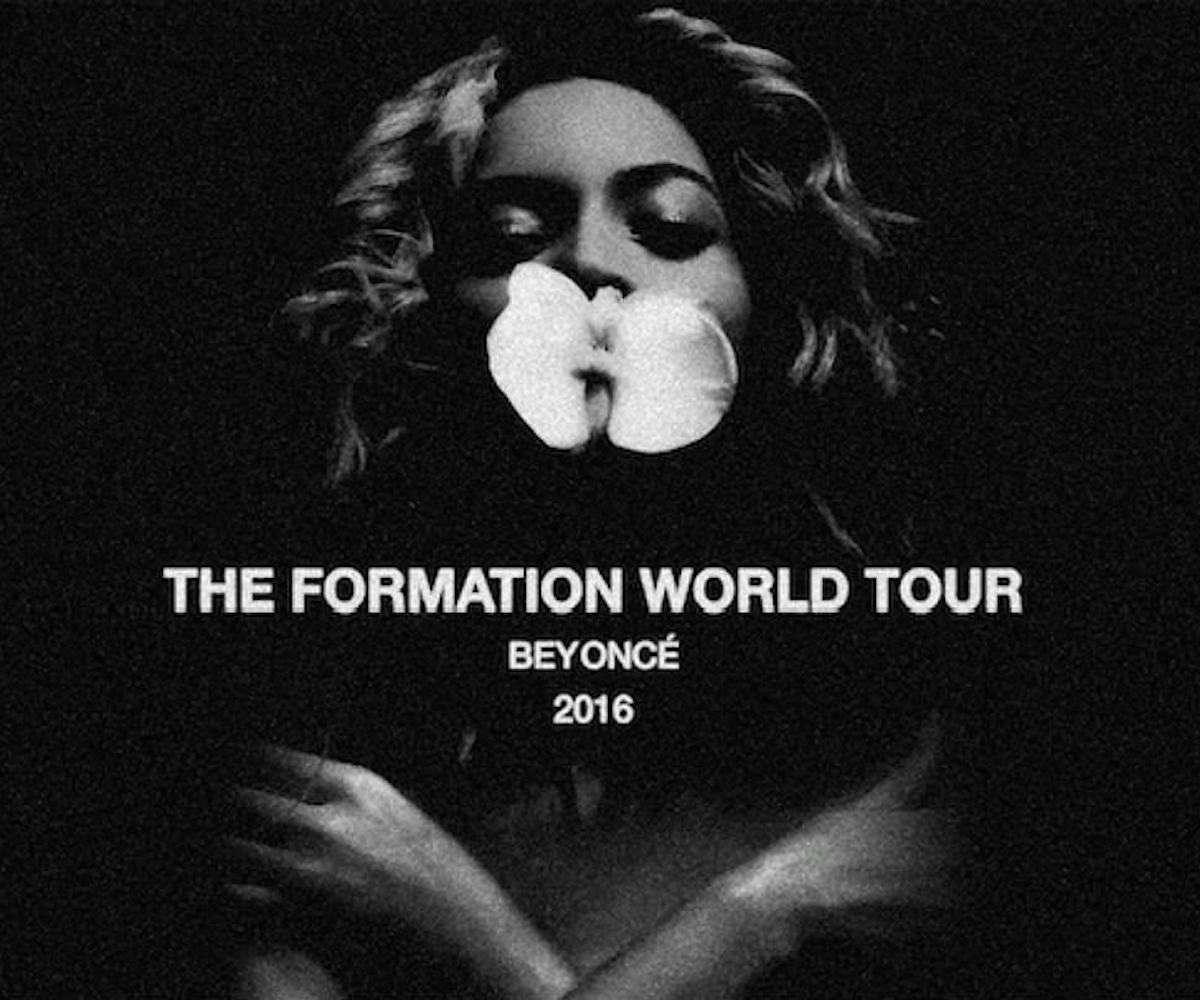 Photo courtesy of Parkwood Entertainment
Here's Everything That Happened On The First Stop Of Beyoncé's Formation World Tour
Last night, Beyoncé kicked off the Formation World Tour in Miami, Florida. As expected, she ran through all of her greatest hits with bangers from Lemonade trickled in between. (If you want to peep the set list, look here.) The evening consisted of all sorts of special moments including, but not limited to a standout cover of "Purple Rain" in honor of the late Prince, and closing out the show with "Halo"—which Bey dedicated to none other than Jay Z. "I want to dedicate this song to my family, thank you guys for supporting me," she said. "I want to dedicate this song to my beautiful husband, I love you so much." 
Jay Z was watching from the crowd in awe, as he always does. Most fan bases can't top the Beyhive, but nobody loves Beyoncé more than Jay Z—he's her biggest fan by far. Surprisingly, he didn't take the stage for "Crazy in Love" or "Drunk in Love," but that's more proof that this is Beyoncé's world and we're all just living in it. (As Drake once said, "Is that a world tour or your girl's tour?") Sorry, Jay. 
As we previously reported, Beyoncé's team reportedly wanted to use the audio from Tomi Lahren's anti-Beyonce rant, but couldn't obtain the rights to it. That didn't stop them from selling "BOYCOTT BEYONCÉ" T-shirts, though. If you didn't snag tickets to this tour yet, you're truly missing out on the experience of a lifetime.