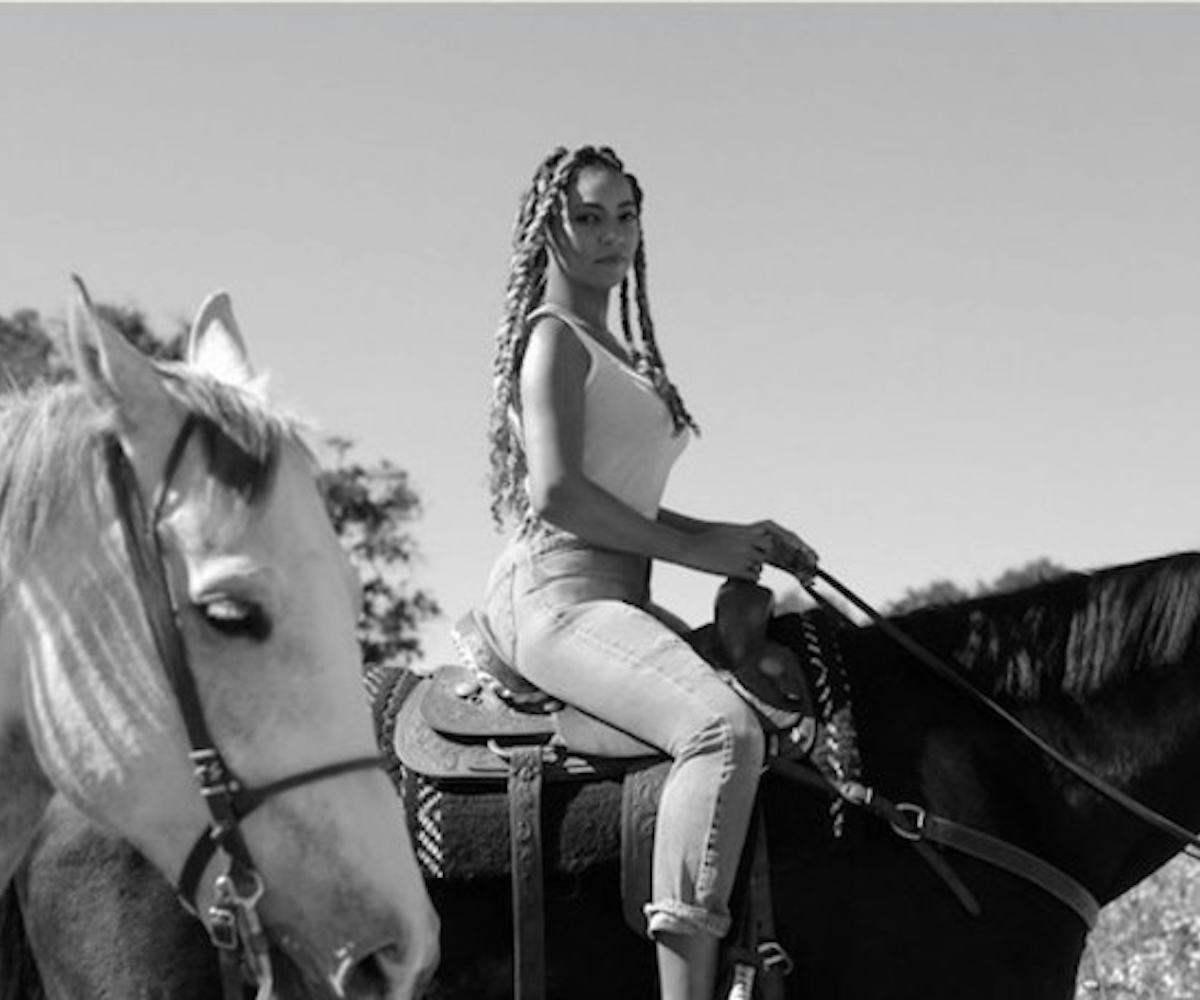 Photo via beyonce.com/lemonadeanniversary
A Peek Inside Beyoncé's New 600-Page Photo Book
Your coffee table is not worthy
The fervor over Beyoncé's sixth studio album, Lemonade, has hardly died down since its release over a year ago. A deeply intimate look not only into the singer's own life, the album was an incredibly important love letter to black women and championed strength and resiliency of women in a way few other albums or artists have done. Now, Queen Bey is giving fans an extensive behind-the-scenes look at the making of the album in the new Collector's Edition How To Make Lemonade Box Set, which includes a massive coffee table book, double vinyl LP, and audio and visual album downloads. Because of course Beyoncé would bestow such a gift on us at a time when we need her light and strength the most.
Although the vinyl and downloads are certainly nice, the book is really where the magic's at. Clocking in at a whopping 600 pages, the hardcover photo book includes tons of family snapshots and peeks into the making of the Lemonade videos, particularly at their most captivating moments. Lest you think it's all style and no substance, the book also contains a foreword by Dr. Michael Eric Dyson (professor of Sociology at Georgetown University), poetry by Warsan Shire, and Beyoncé's personal writing and lyrics interwoven throughout the book. Below, you can get tiny a taste of the of gorgeous shots that make up this tome, with others posted on Beyoncé's site.
You can pre order How To Make Lemonade here, though the maybe bad news is that the whole package rings up to $300. While that is the cost of at least two months' worth of groceries for some of us, can you really put a price on Bey? The photo book is definitely a showstopper die-hard fans be flipping through for years to come, not to mention you'll make your friends crazy jealous. To which you, of course, say, sorry I ain't sorry.