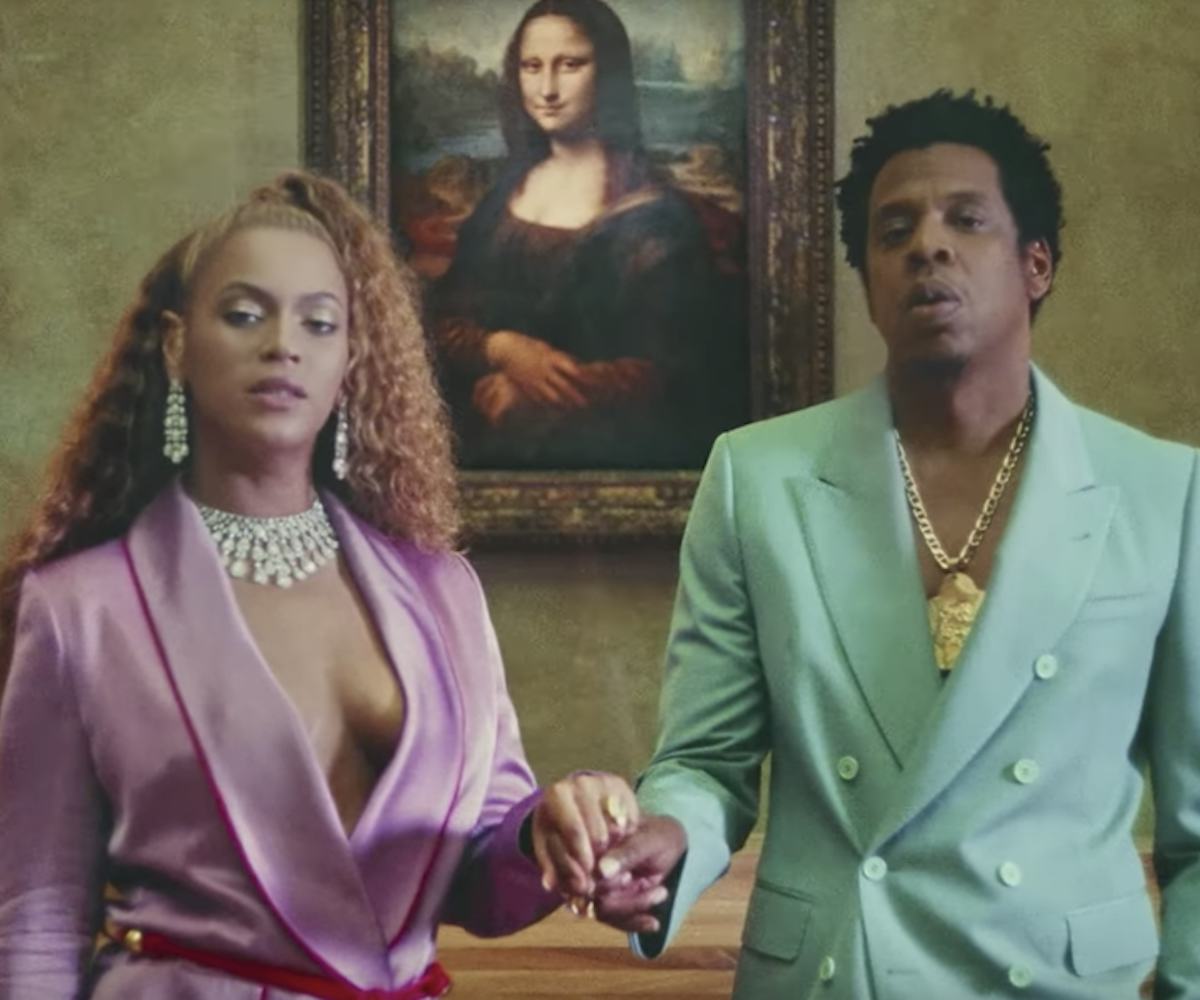 The Internet Reacts To Beyoncé & Jay Z's Surprise Album
The Carters have done it again
This past unsuspecting Saturday, in the middle of the day, Beyoncé and Jay Z dropped a surprise joint album.
This is typical behavior for Queen Bey, and Beyhive members should be used to this by now. She released her self-titled album without any warning; ditto her "Formation" video. But fans were caught particularly off guard this time around since the pair had already started their On The Run II tour and everyone, somewhat naïvely, assumed they were going to continue without putting out any new music. Lucky for us, they announced the arrival of Everything Is Love during their London show with three simple words sprawled across the screen: Album Out Now.
We don't know how the Brits felt during the concert, but those of us across the pond took in the news like this: with hysteria, hype, and a lot of ALL CAPS.
There were those who reacted appropriately to having their perfectly chill day disrupted.
Those already pulling out their favorite lines.
Those in favor of Beyoncé's new thriving rap career.
Those caught without a Tidal account (the album was first released exclusively on the streaming service, it's now available on Spotify and Apple Music).
There was one Twitter user who put their art history degree to use to break down the "APESHIT" video with a very educational thread.
And then there were those imagining how Mona Lisa must've felt when Beyoncé and Jay Z walked into The Louvre.