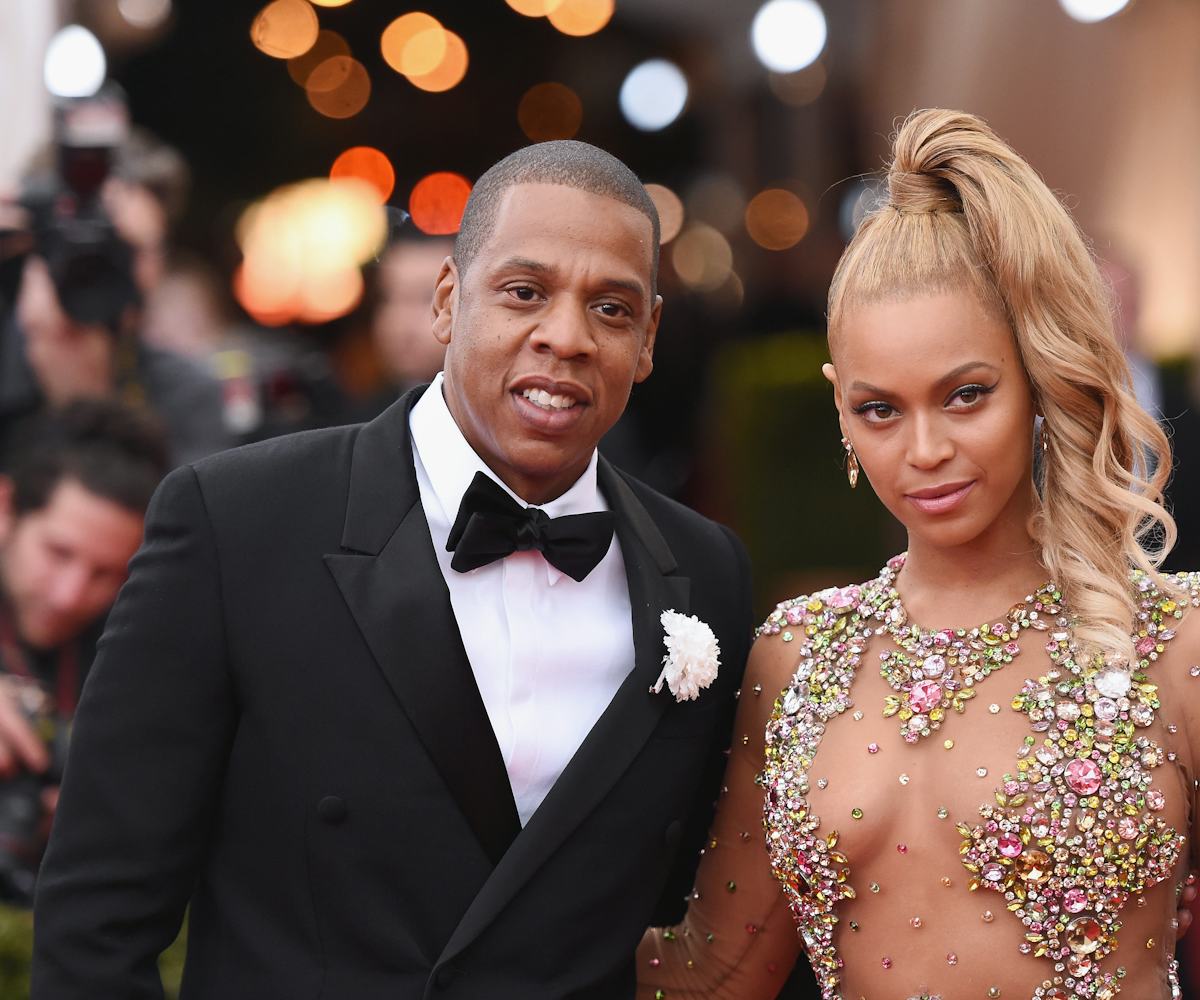 Photo by Mike Coppola/Getty Images
Beyoncé and Jay Z Solidify Their Love With Pizza
Lemonade has caused a whirlwind of speculation regarding the state of Beyoncé and Jay Z's marriage to snowball, but the couple doesn't seem phased one bit. During the kickoff of the Formation World Tour in Miami last week, Bey and Jay stopped at Lucali to get some grub—pizza to be specific.
In case you forgot, Beyoncé really, really likes pizza. (Remember the time she wore a magnificent pizza outfit by Kiko Mizuhara for Opening Ceremony?) So if there's ever something wrong, a pie can probably fix the problem temporarily. Bey and Jay supposedly sang "Let's Get It On" when it started playing in the restaurant, but there's no audio, video, or photos from the scene so we can't fully latch on to that tidbit. 
Beyoncé's mother, Tina Lawson, joined them for dinner, so we can assume it was a lovely family affair. (During the tour show, Jay Z and Blue Ivy were also spotted getting their dance on backstage.) Bey might not have a bottle of hot sauce in her bag, but there's a strong possibility that a slice of pizza is tucked in somewhere in there. Don't mess with the Carters...