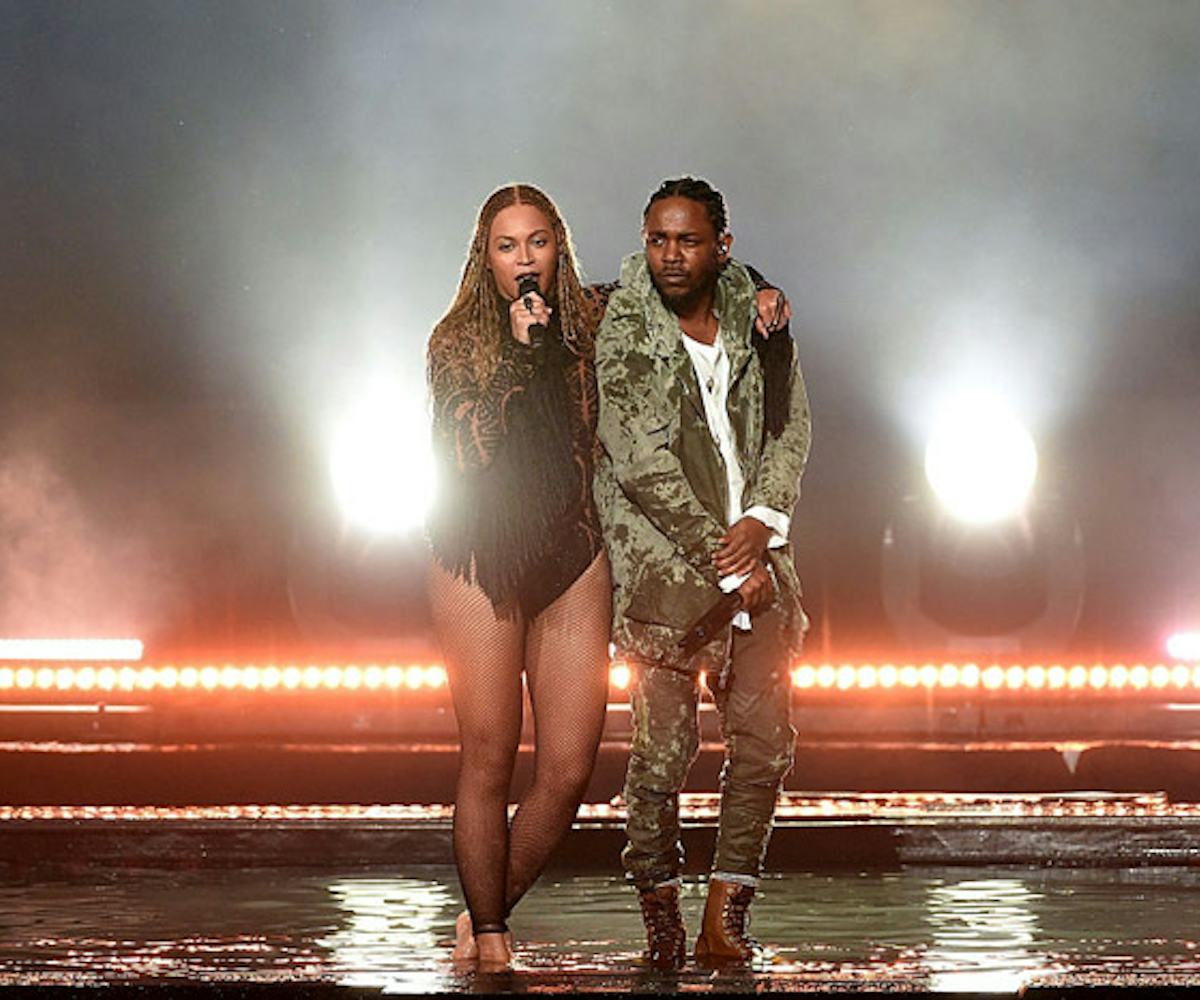 Photo courtesy of BET
Beyoncé + Kendrick Lamar Could Very Well Be Your Next Coachella Headliners
The only thing separating us from next year's Coachella is five months of vicious winds, blinding blizzards, and long, frigid nights. But if the latest lineup rumors are true, it'll be well worth the wait. According to HITS Daily Double, none other than Kendrick Lamar and Queen Bey herself are set to headline the festival, which is set to go down April 14 to 16 and April 21 to 23 in Indio, California.
But before you start booking your flight to the desert, it's important to note that HDD doesn't list any official sources, which means the Kendrick and Beyoncé rumors are just speculation, likely based on information gathered from Reddit users claiming to have insider knowledge on the matter. You can also choose to believe the rumors based on Kendrick's budding relationship with Coachella organizers, Goldenvoice, whose FYF fest he headlined this past summer. As for Beyoncé, well, she loves a good career milestone, and after checking Glastonbury and the Super Bowl off of her to-do list, a headlining slot at the country's biggest music festival just makes sense.
Radiohead has also been rumored to be in line for the top of Coachella's marquee, while Gucci Mane, Rae Sremmurd, Justice, and the xx are all reportedly heading to Indio come April. And, though his name has yet to be linked to the festival, Frank Ocean just announced a handful of gigs, including a headlining slot at Sasquatch Festival in May. Could a Coachella announcement be next? All will be revealed when the official Coachella lineup is announced in January.